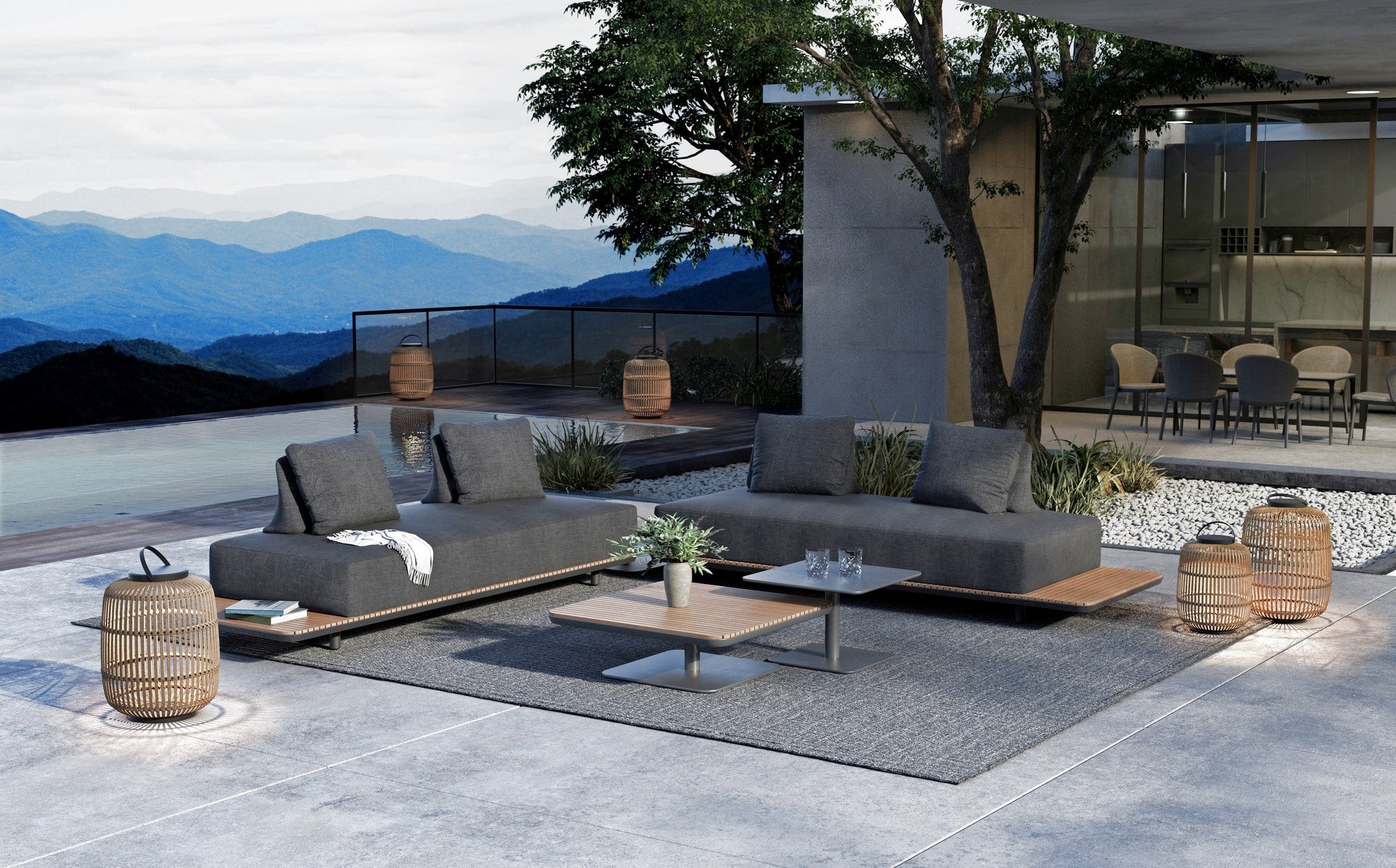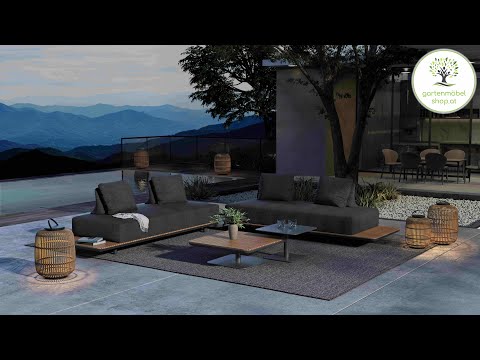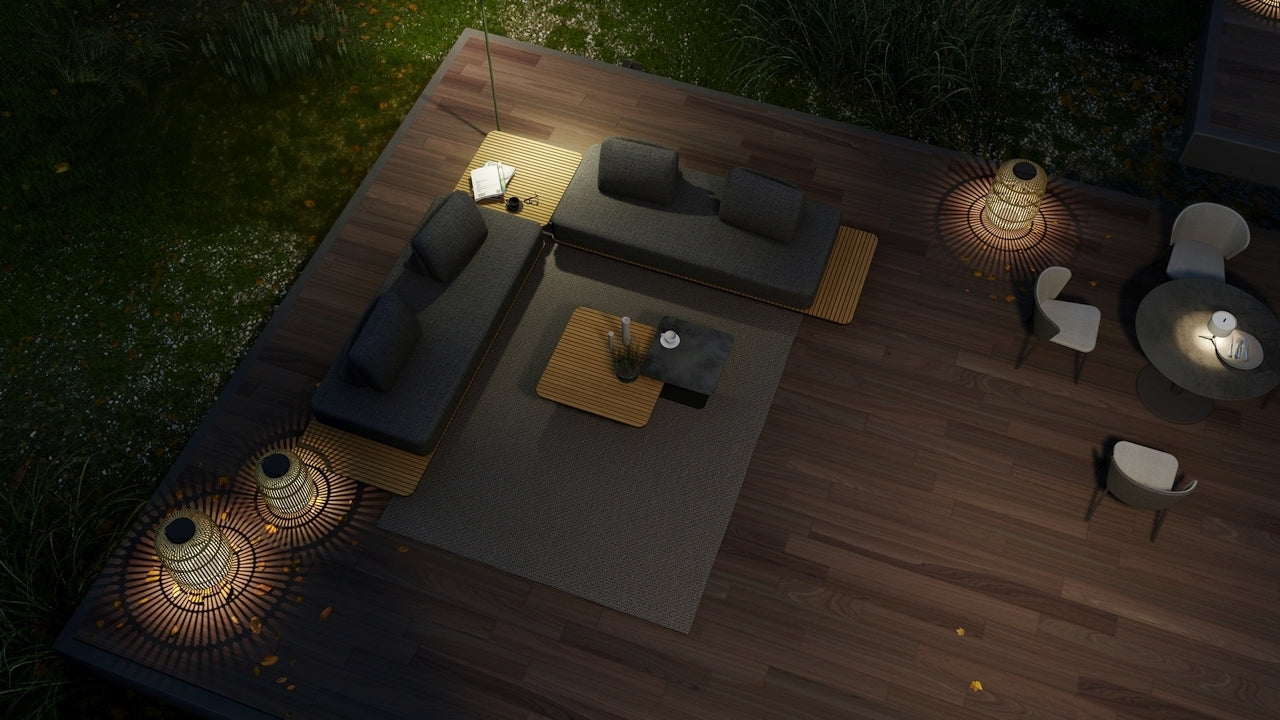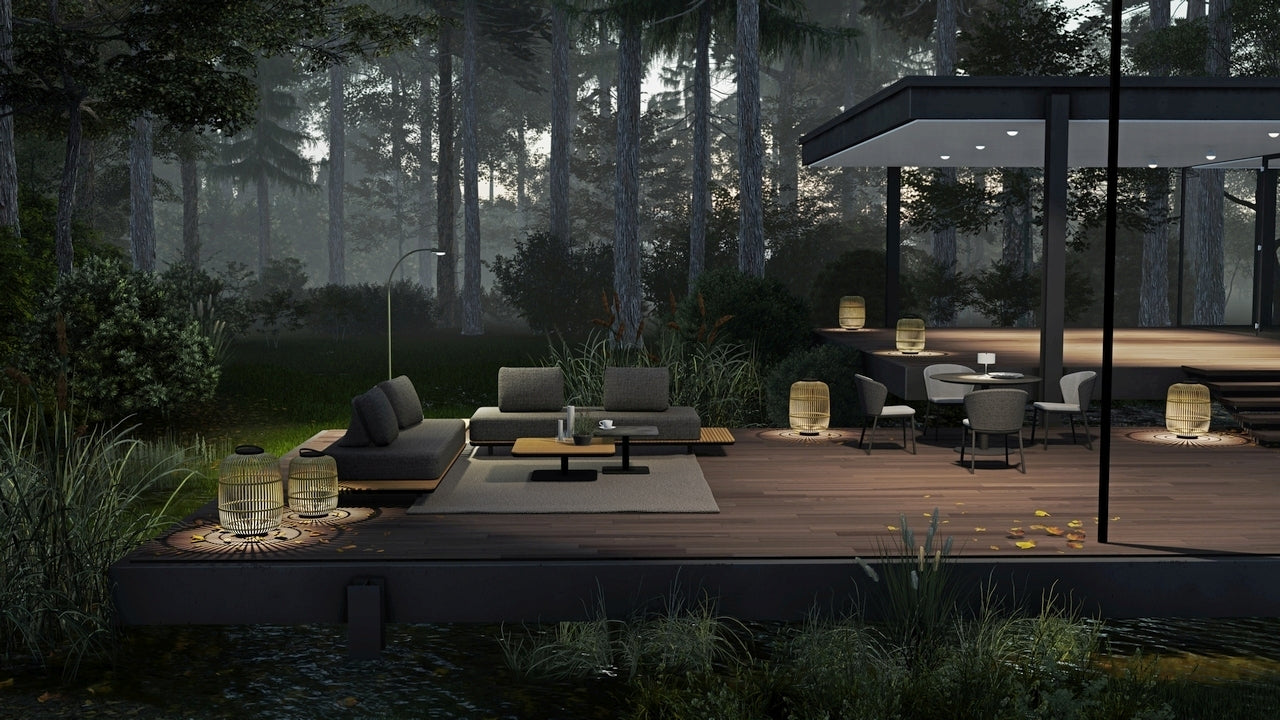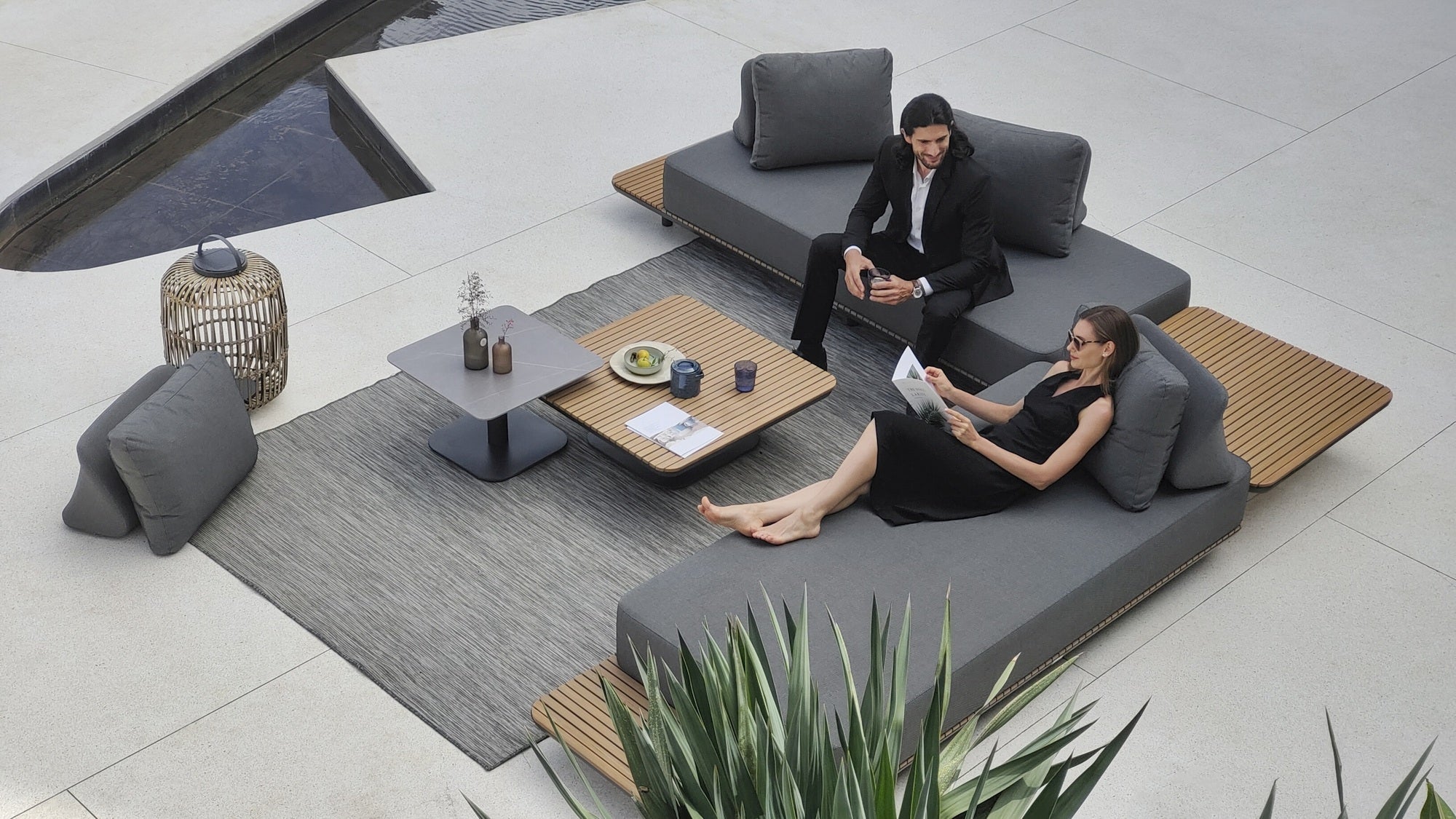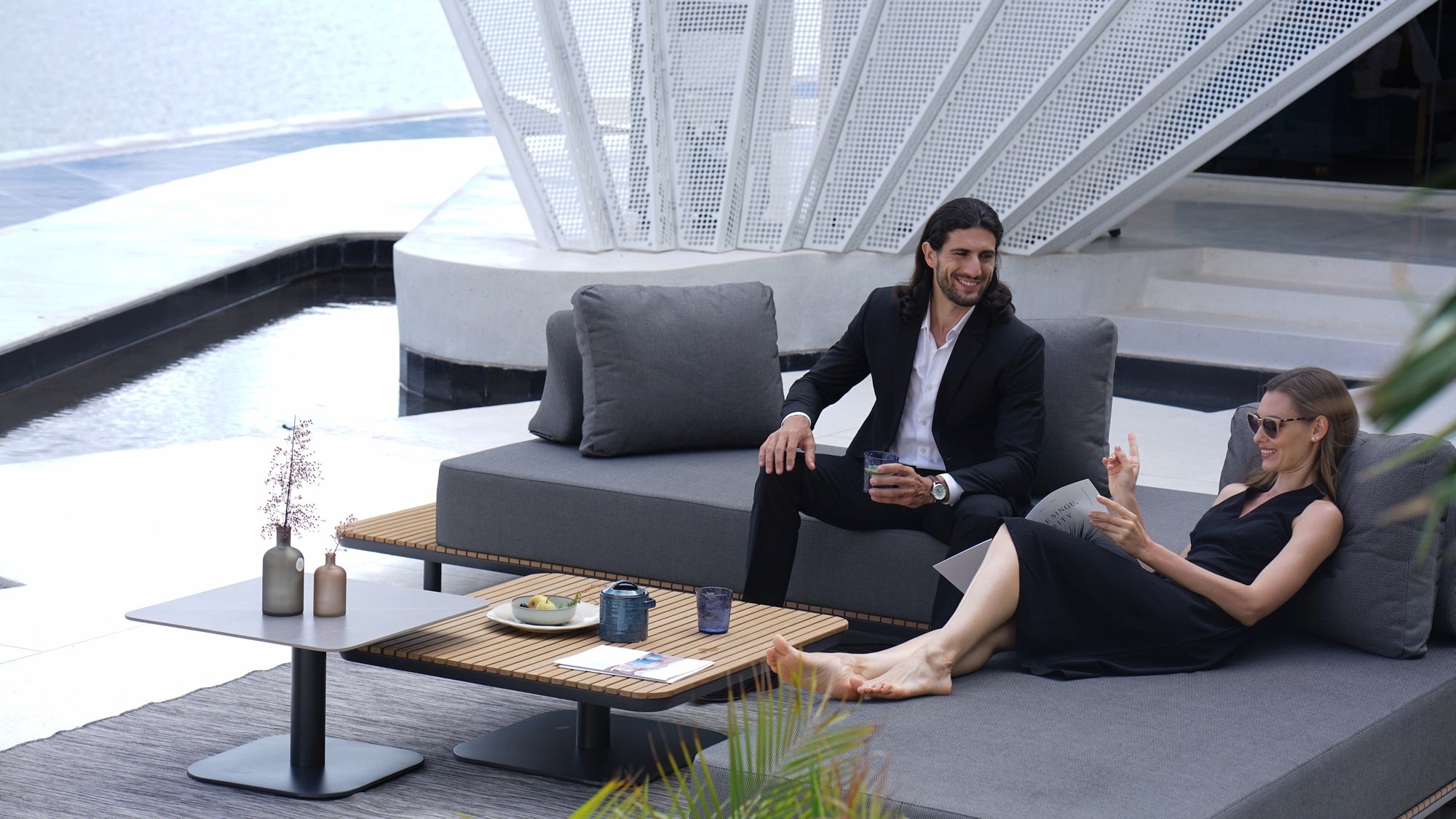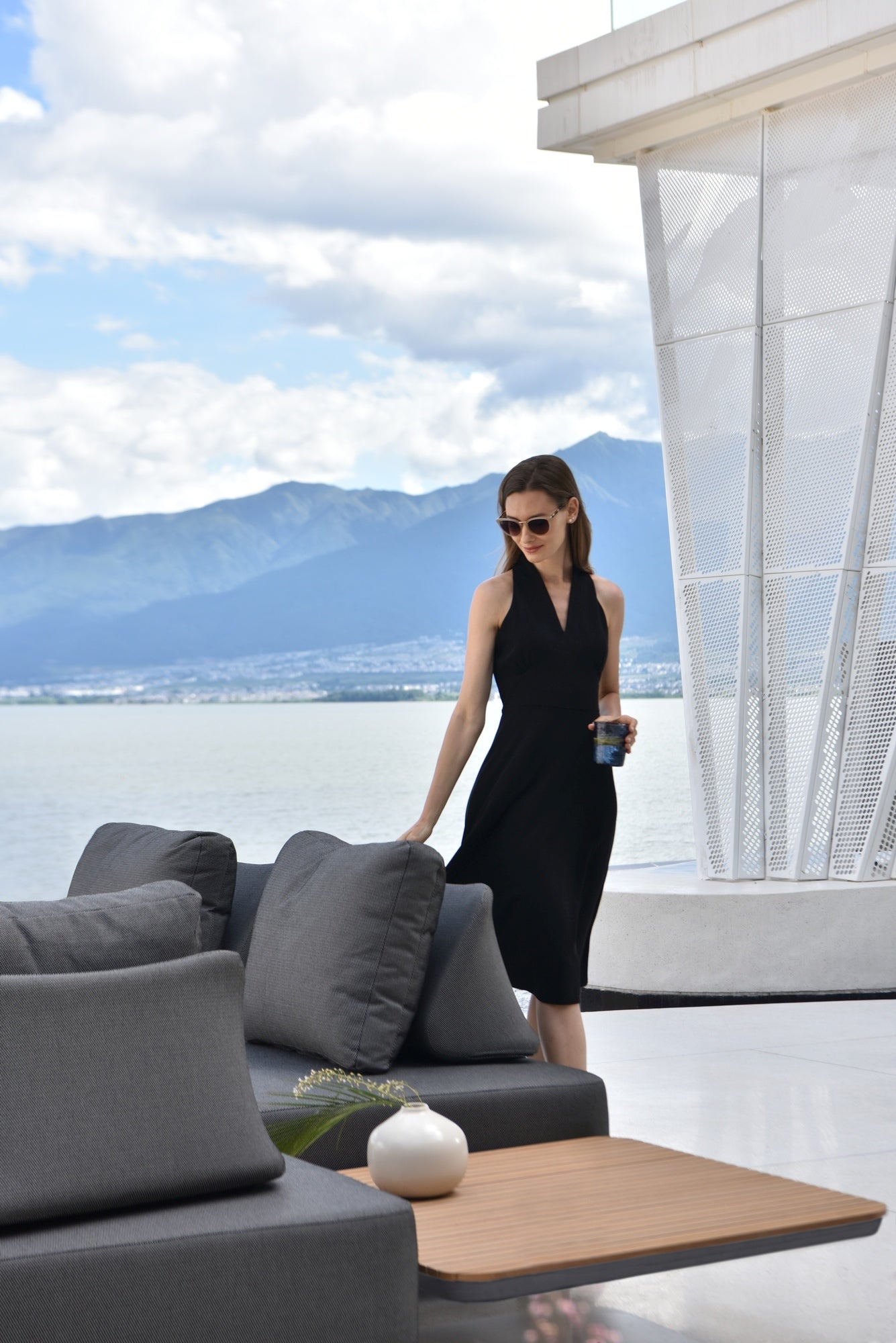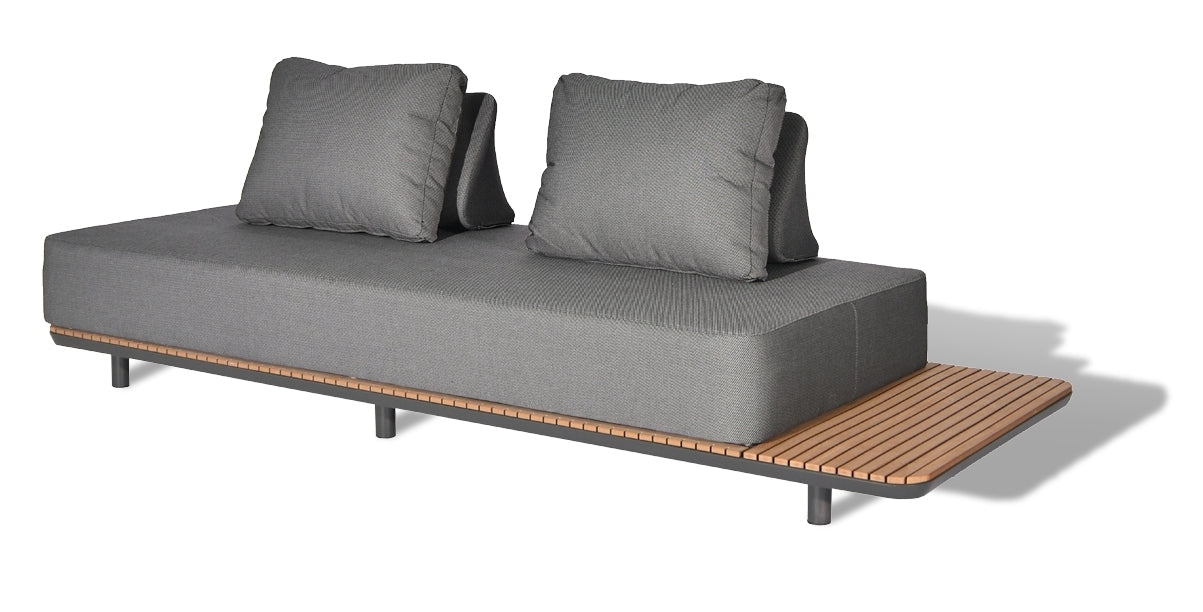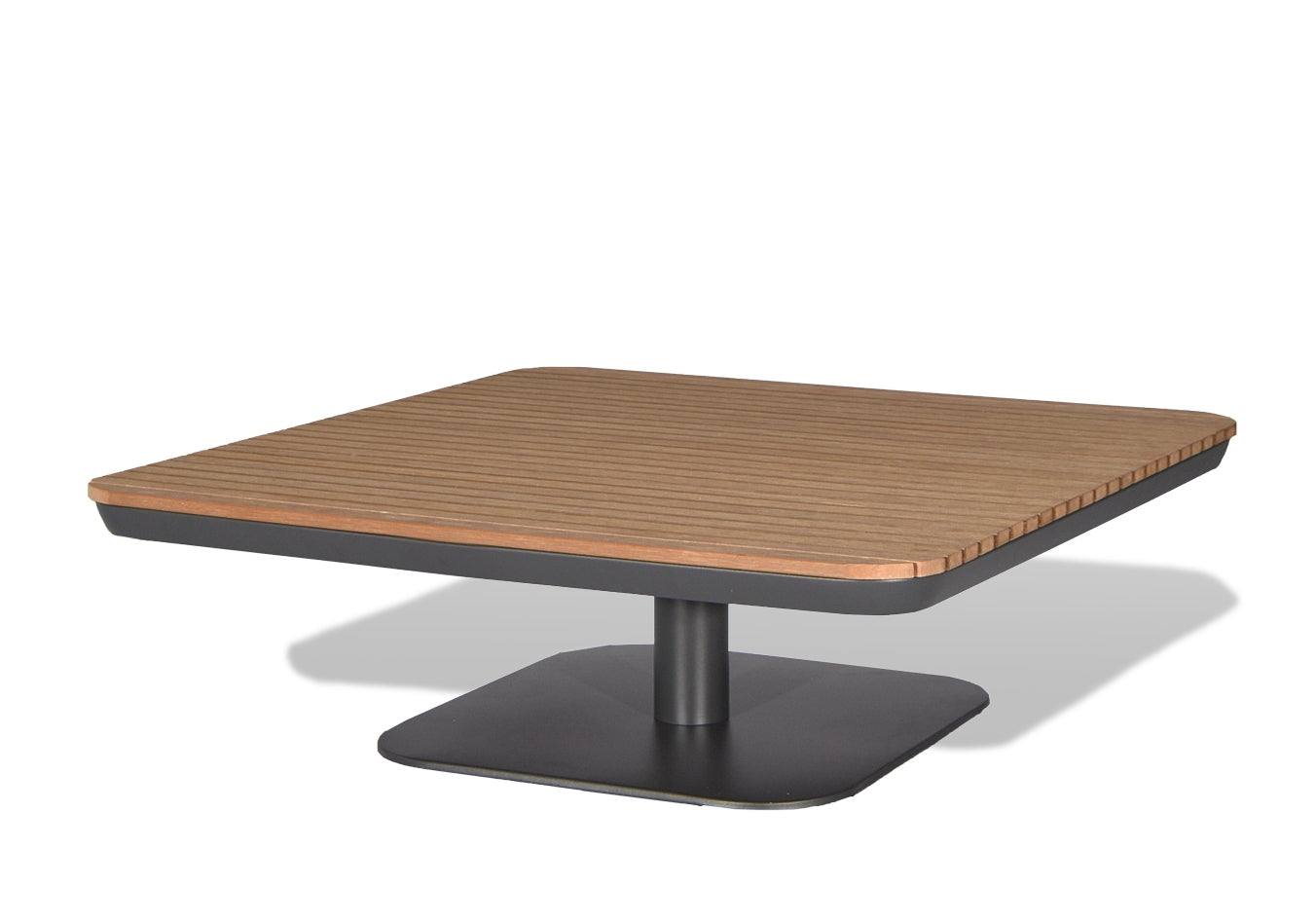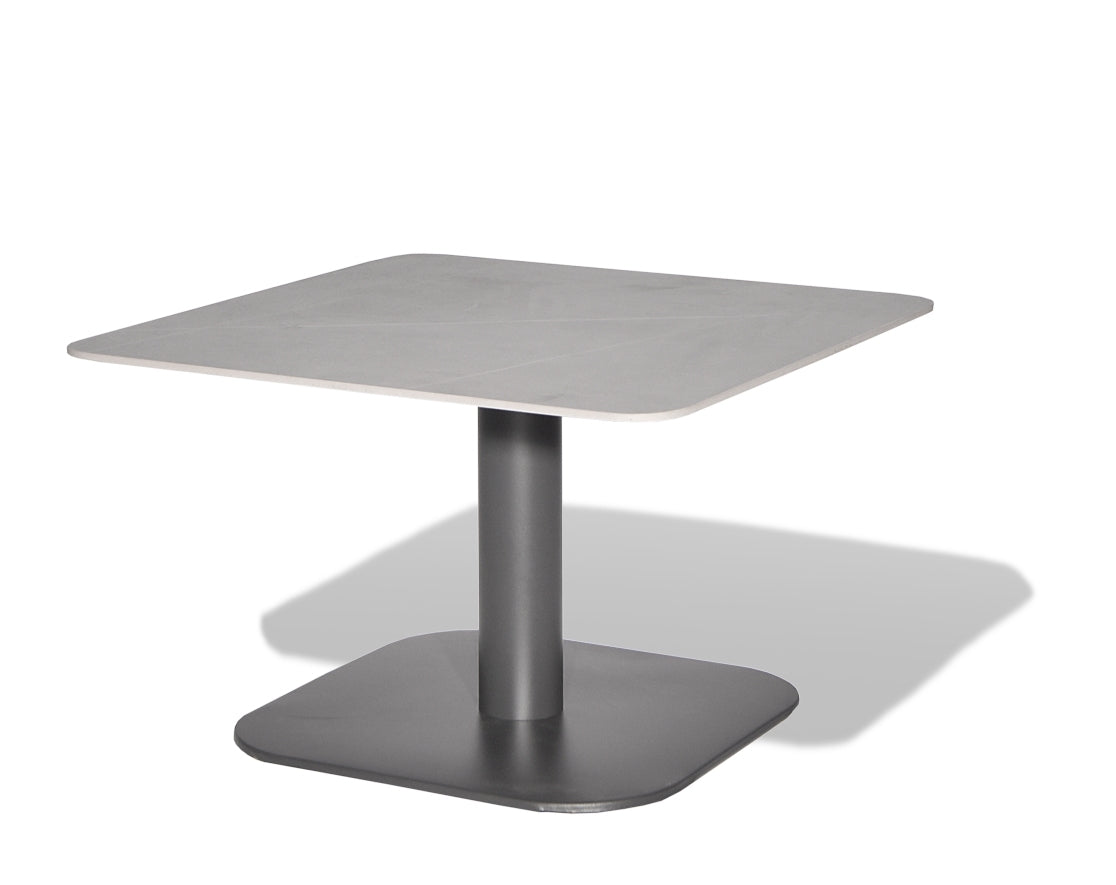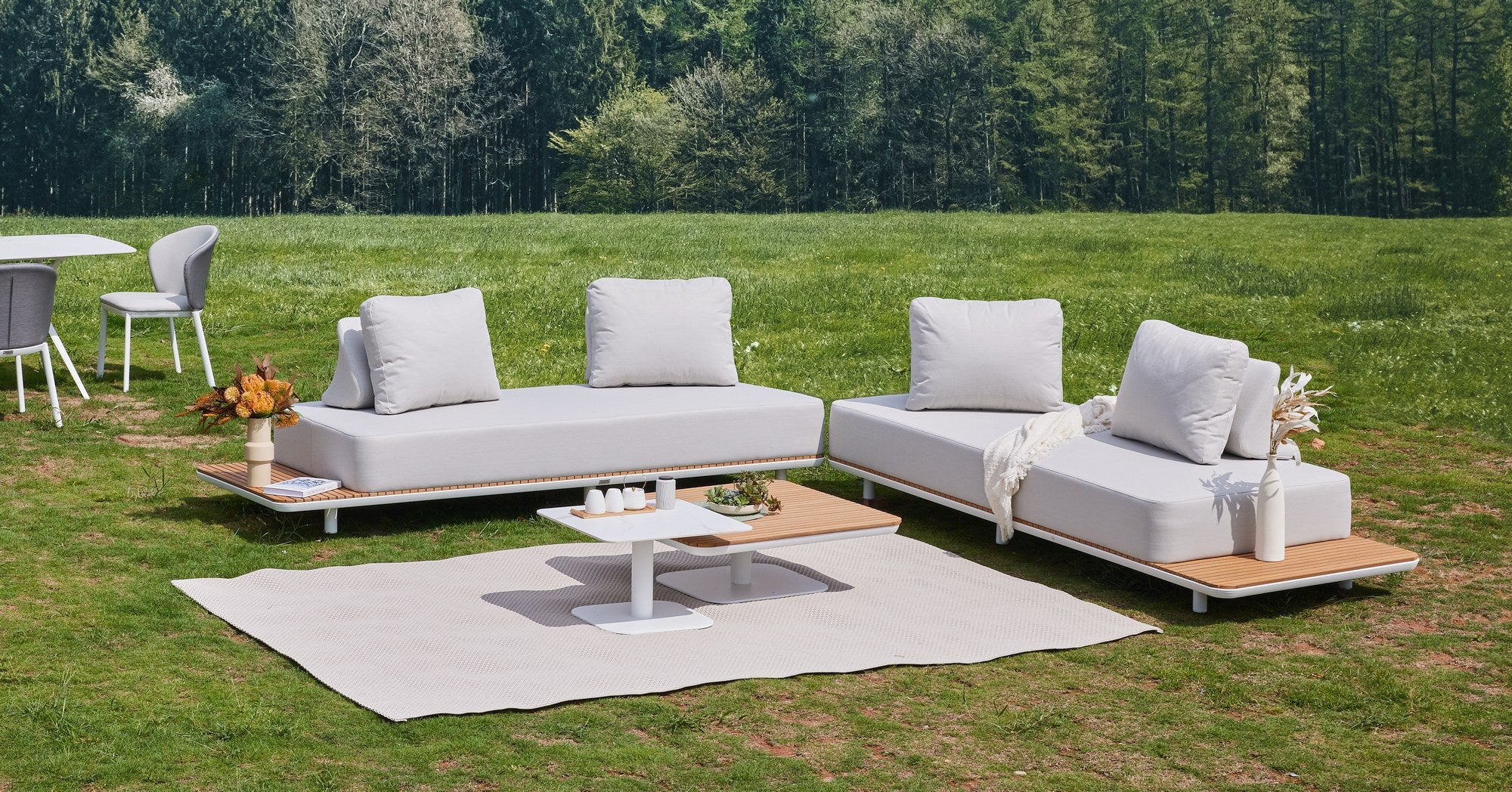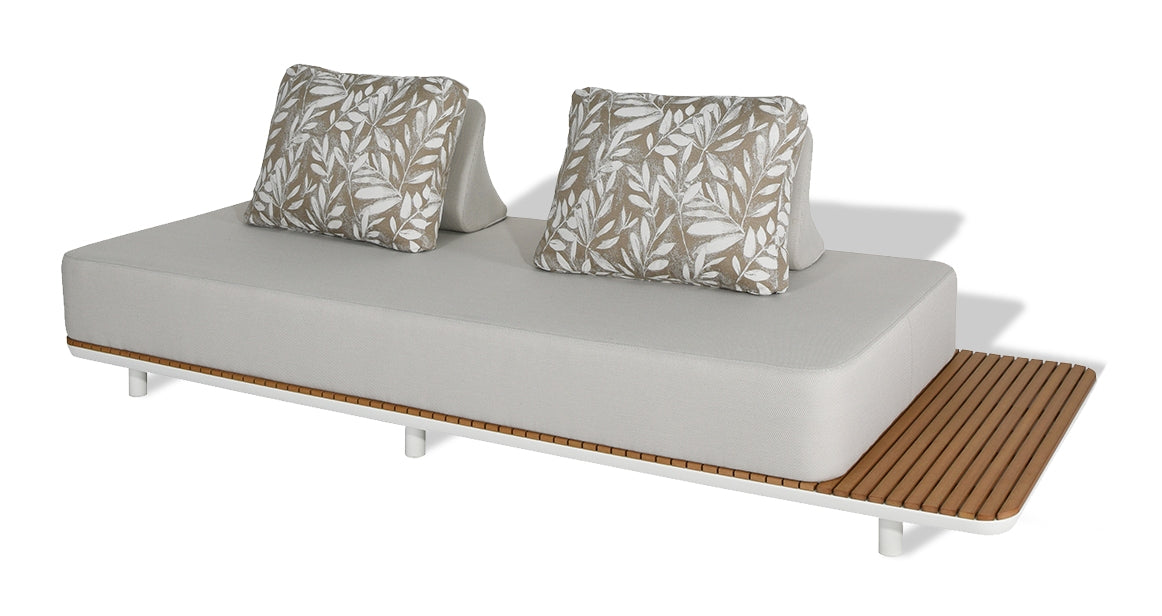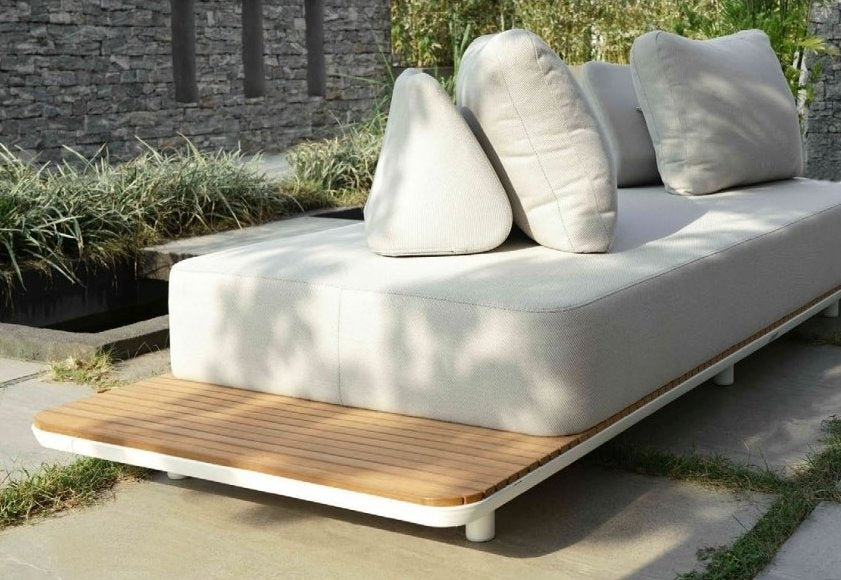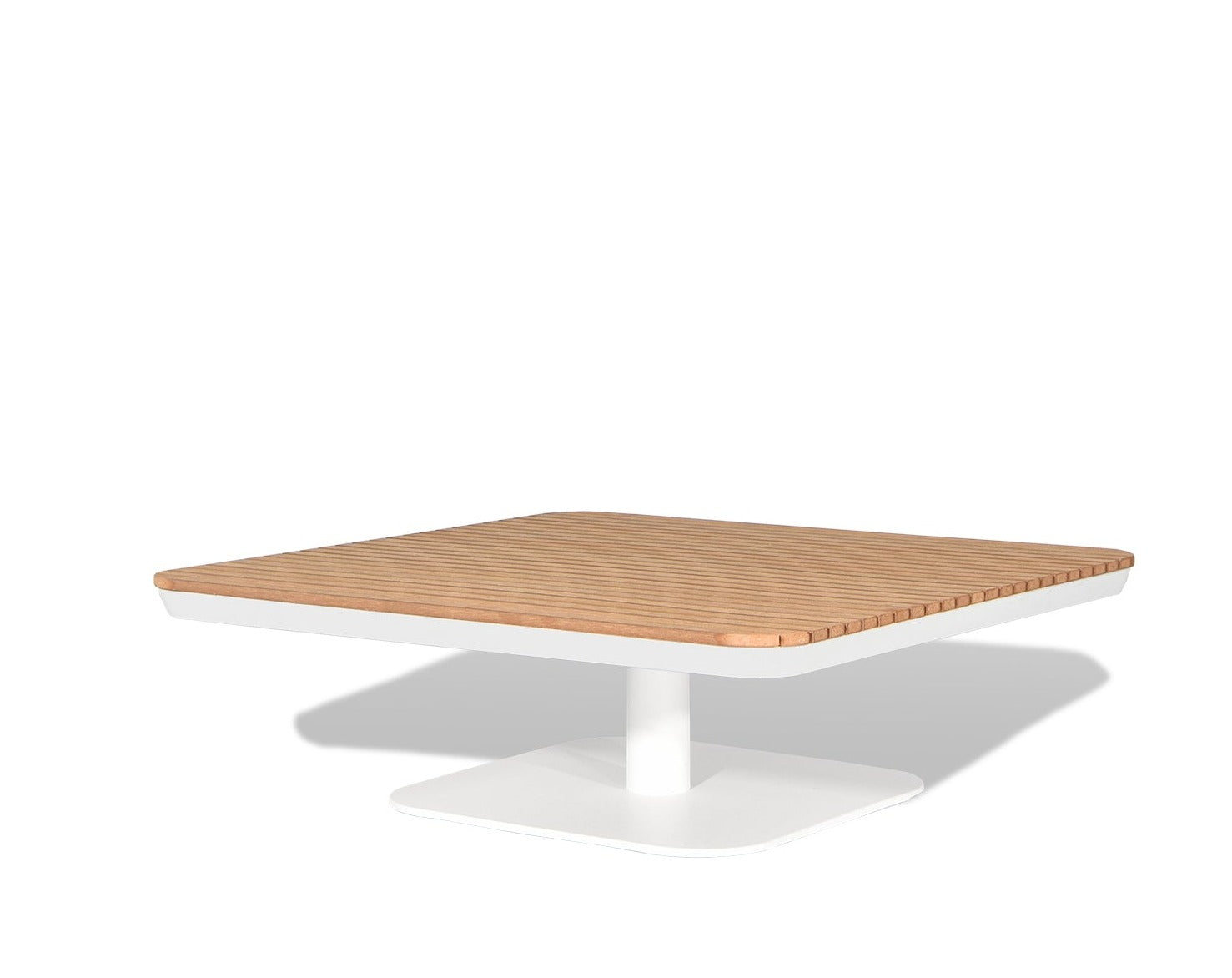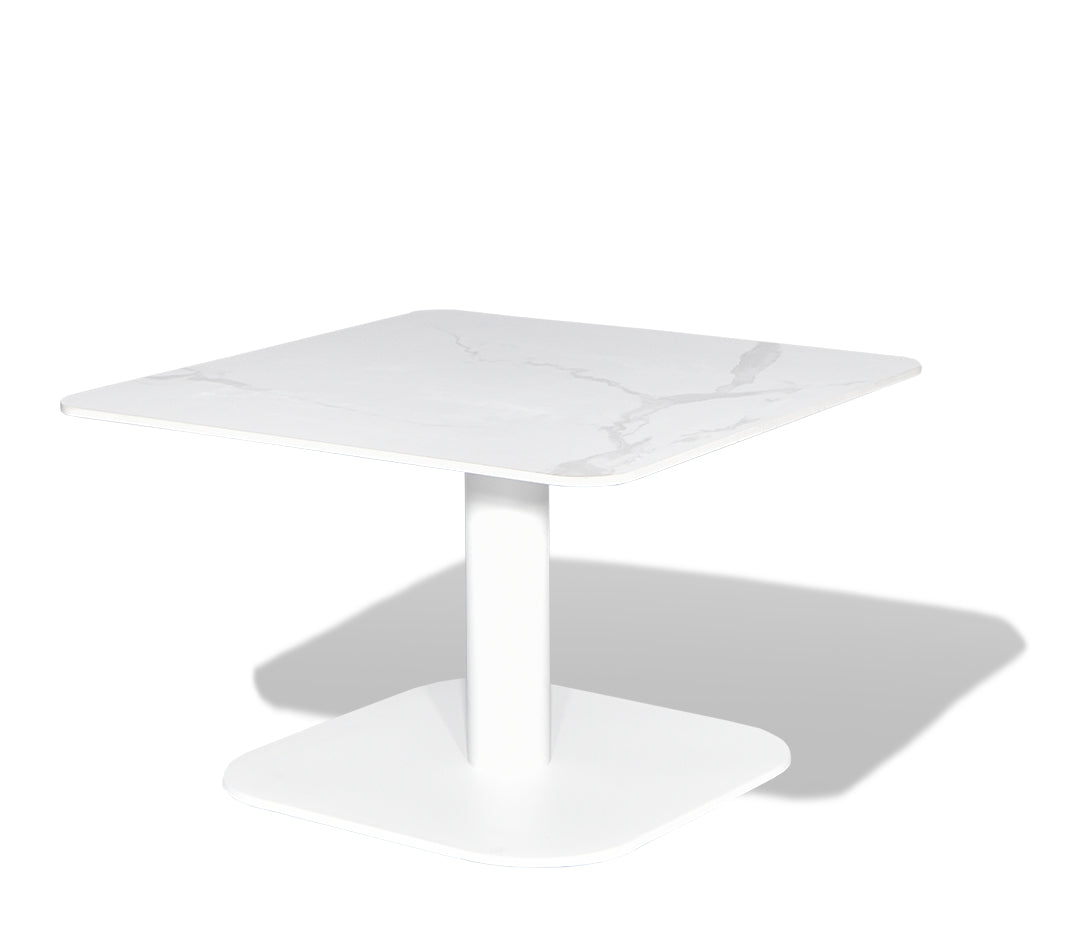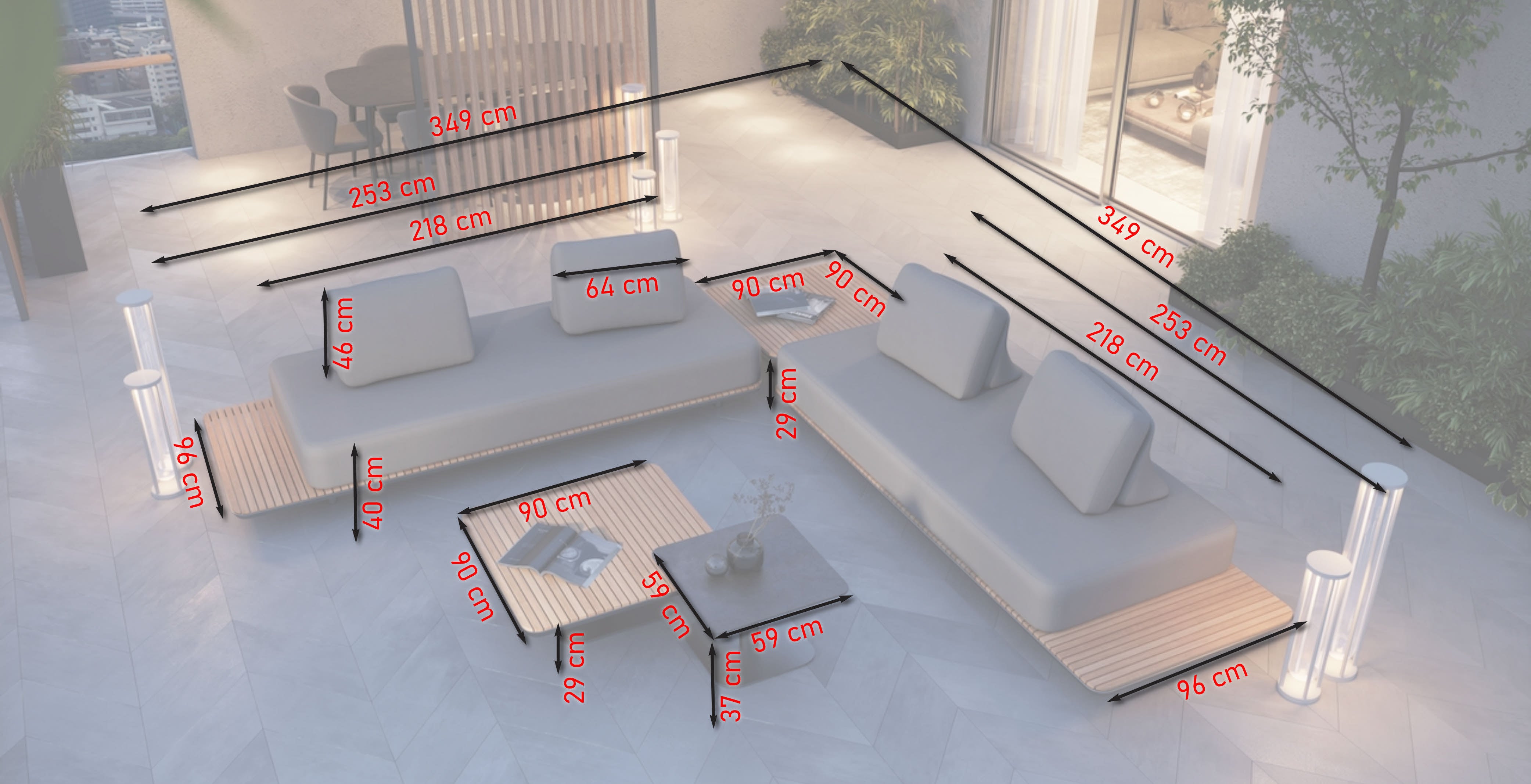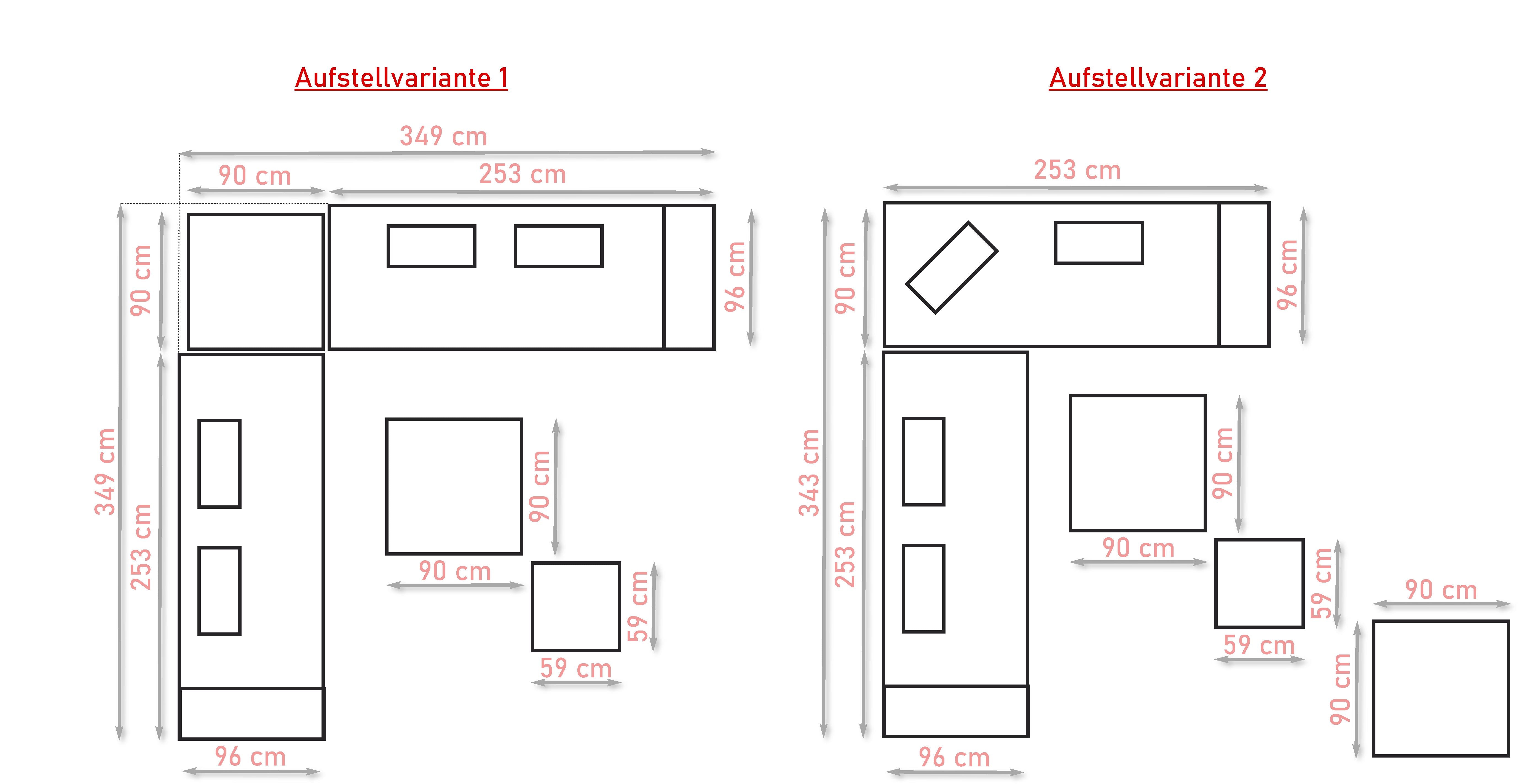 Napoleon - lounge group
---
Die Gruppe Napoleon zählt zu den eleganteren und modernen Loungegruppen für den Außenbereich.
Sie ist entweder in der Ausführung anthrazit oder weiß erhältlich.
Beide Varianten erinnern sehr stark einen Karibik-Urlaub.
Das Gestell der Loungegruppe besteht aus einer Kombination von anthrazit oder weiß-farbenen Aluminium und Kunstholz-Latten in Teak-Optik. Die Bankteile bestehen aus einem Aluminium-Podest mit Standbeinen, welches mit den Kunstholz-Latten versehen wurden. Darauf sind weiche und dicke Sitzkissen mit fixem Bezug befestigt. Die Rückenlehnen werden mit Kissen geliefert und sind flexibel verstellbar. Das bedeutet, Sie können diese je nach Belieben auf den Bankteilen drehen und verschieben. Durch die integrierte Beschwerung können diese nicht verrutschen.
Als Highlight wird ein großer Couchtisch mitgeliefert, der sich als Eck-Element für den Übergang, der einen zur anderen Bank eignet. Damit entsteht eine Eckbank mit sehr viel Ablagefläche.
Die beiden anderen Couchtische lassen sich nach Belieben variieren und anordnen. Die Tischplatten des großen Couchtisches und des Ecktisches bestehen aus Kunstholz-Latten, während der kleinere Couchtisch komplett aus Aluminium gefertigt wurde.
1 bench parts with fixed cover 4 flexible backrests with cushions 1 coffee table "large" (as a corner element) 1 coffee table "large" 1 coffee table "small"
Combination of aluminum anthracite powder-coated and polywood (artificial wood) slats in teak look
Fixed cover with 100% weather-resistant (waterproof) fabric anthracite
Corner side table and coffee table large made of polywood (artificial wood) slats in teak look
The backrest can be moved individually, and the backrest cannot slip due to the additional weight and anti-slip cover on the underside
Corner bench: length 340 + 340 cm depth 96 cm seat height 41 cm total height 79 cm coffee table 1: length 90 cm depth 90 cm height 29 cm coffee table 2: length 60 cm depth 60 cm height 37 cm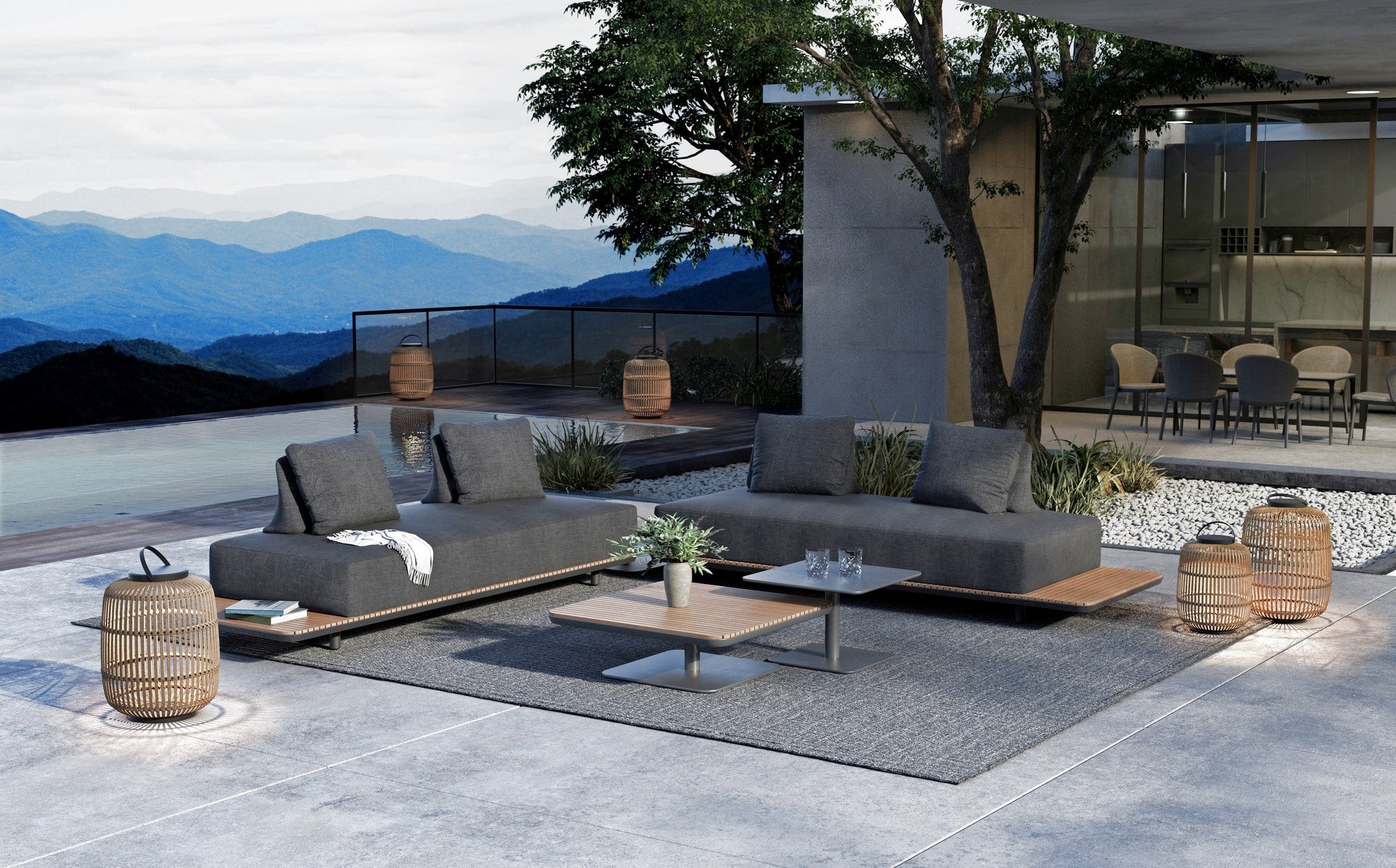 You might also like these models