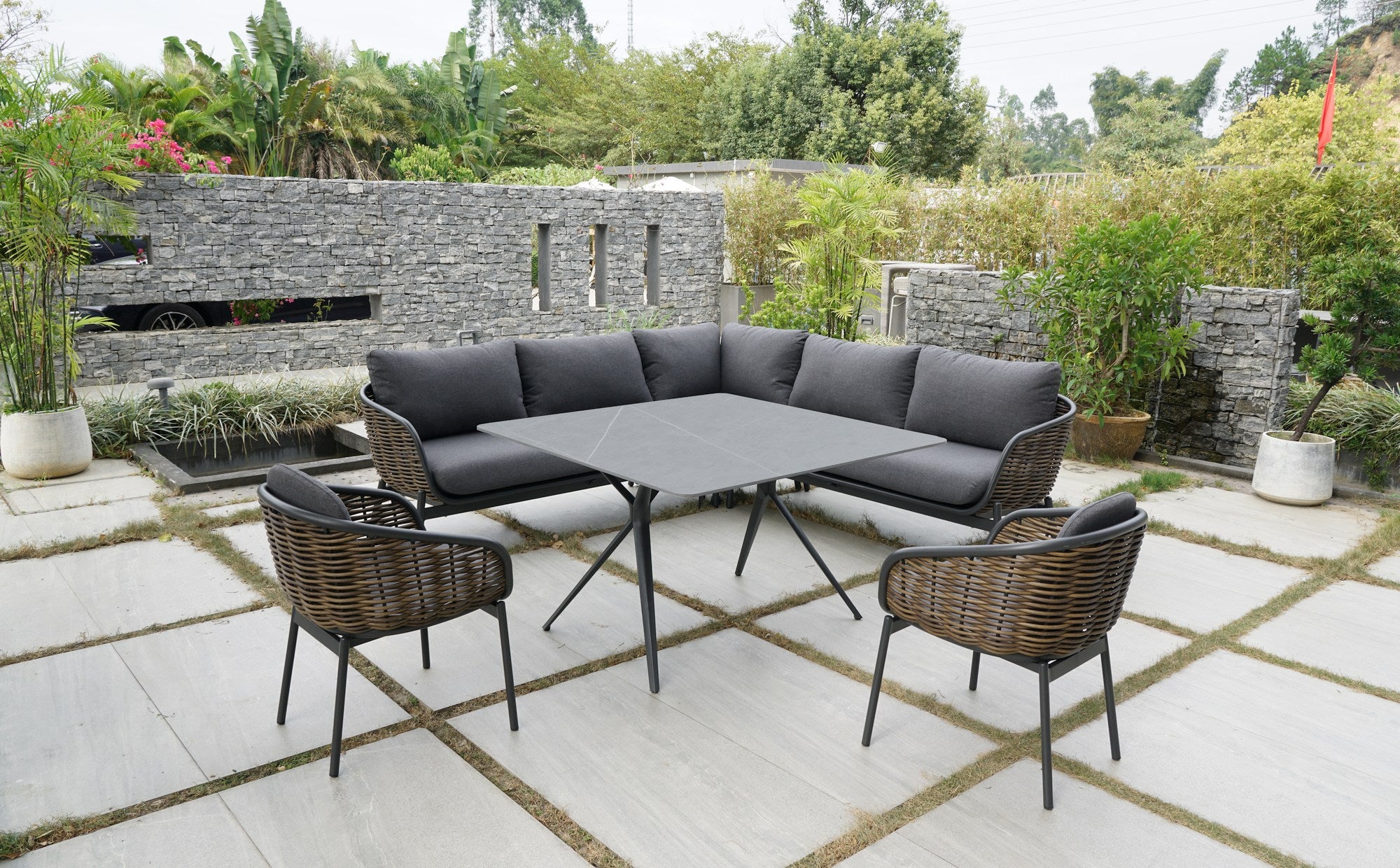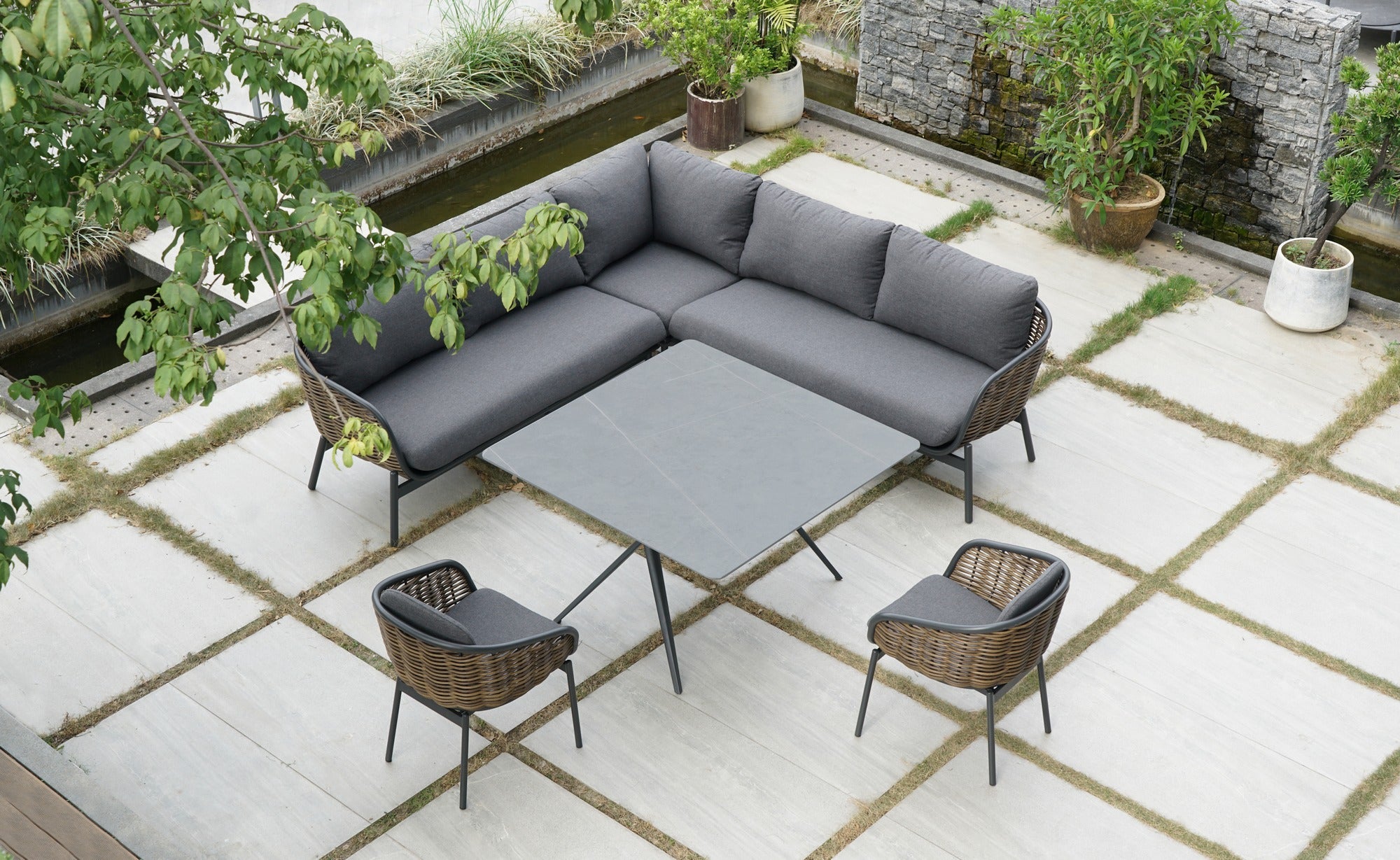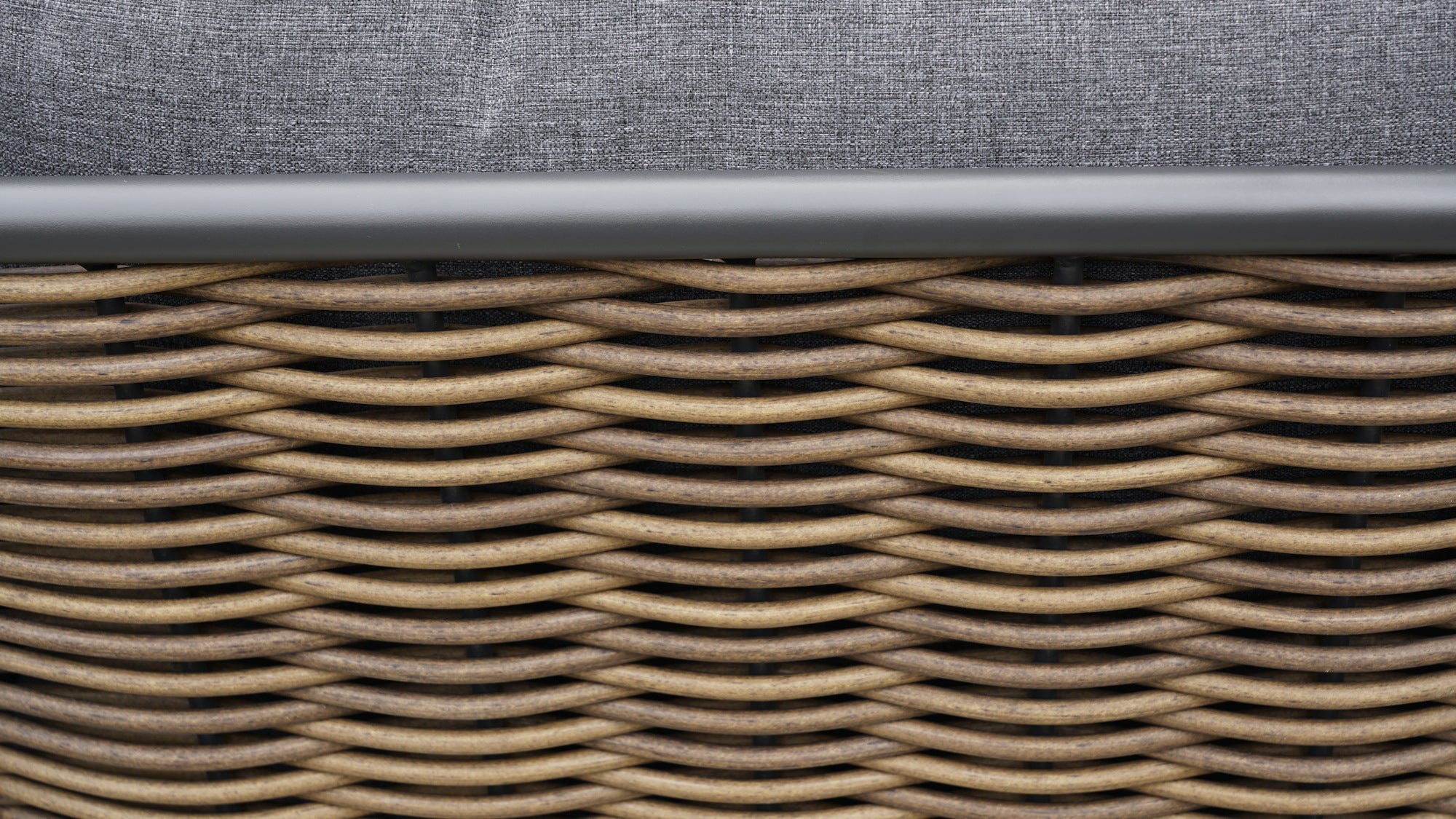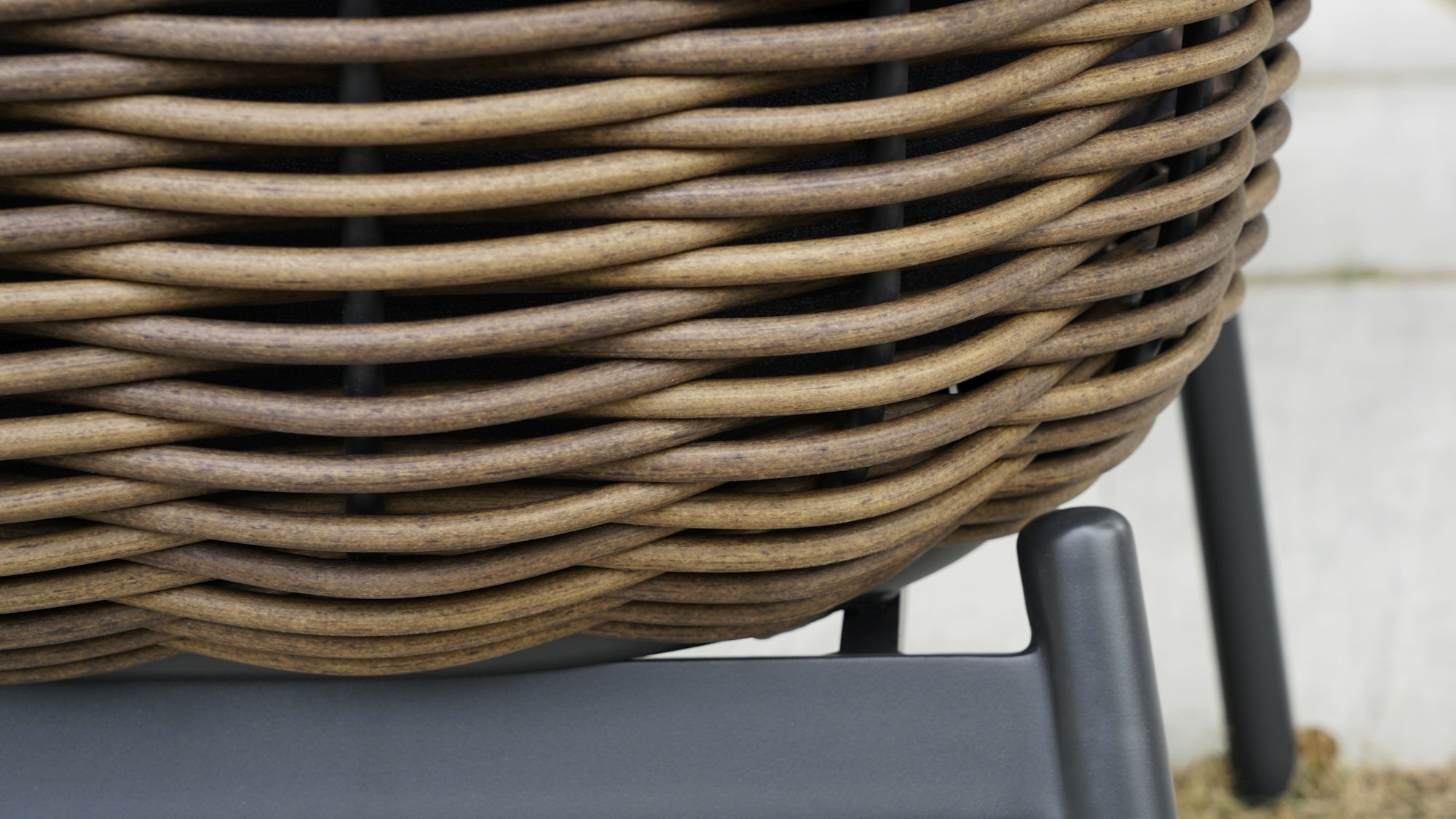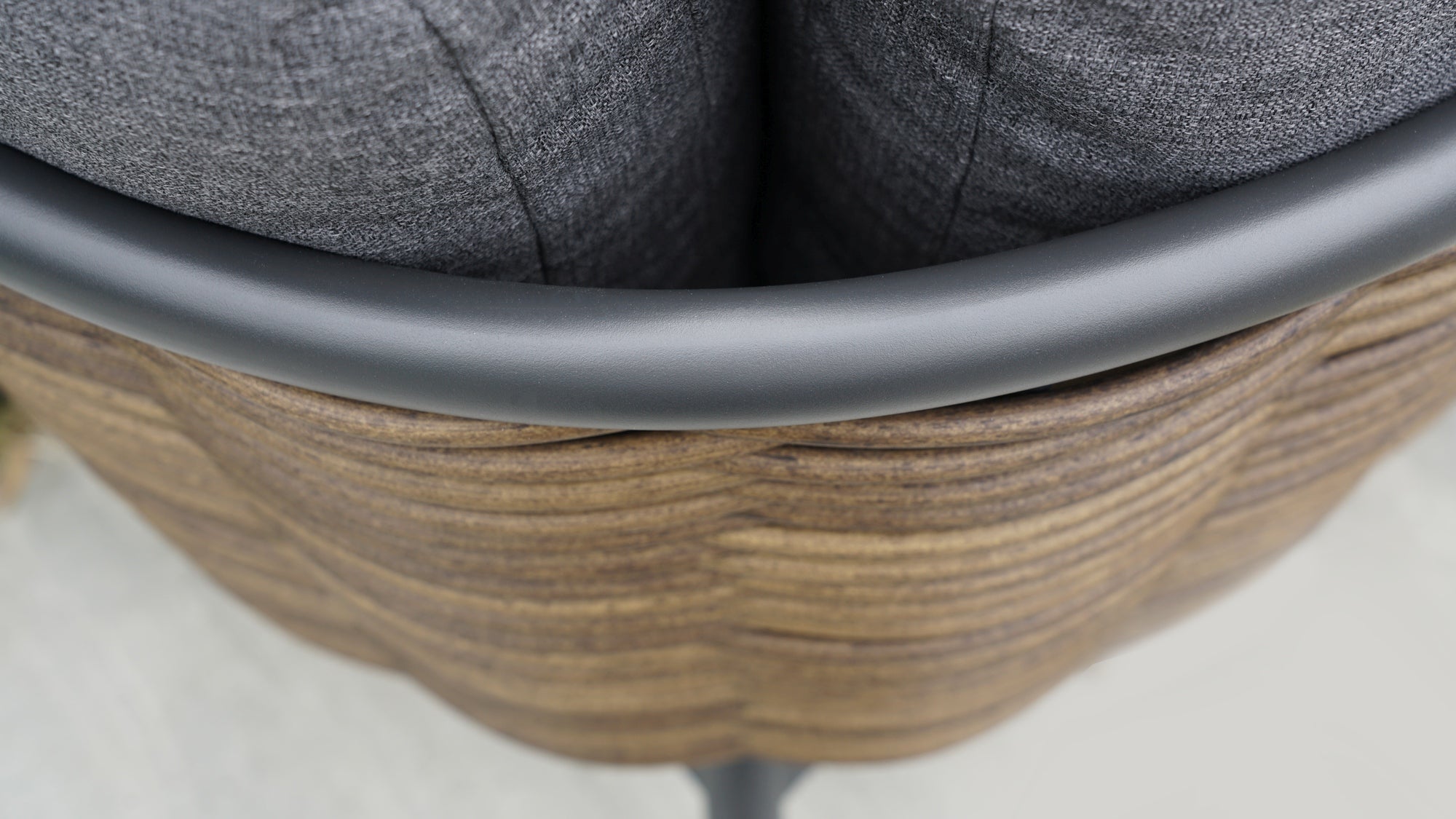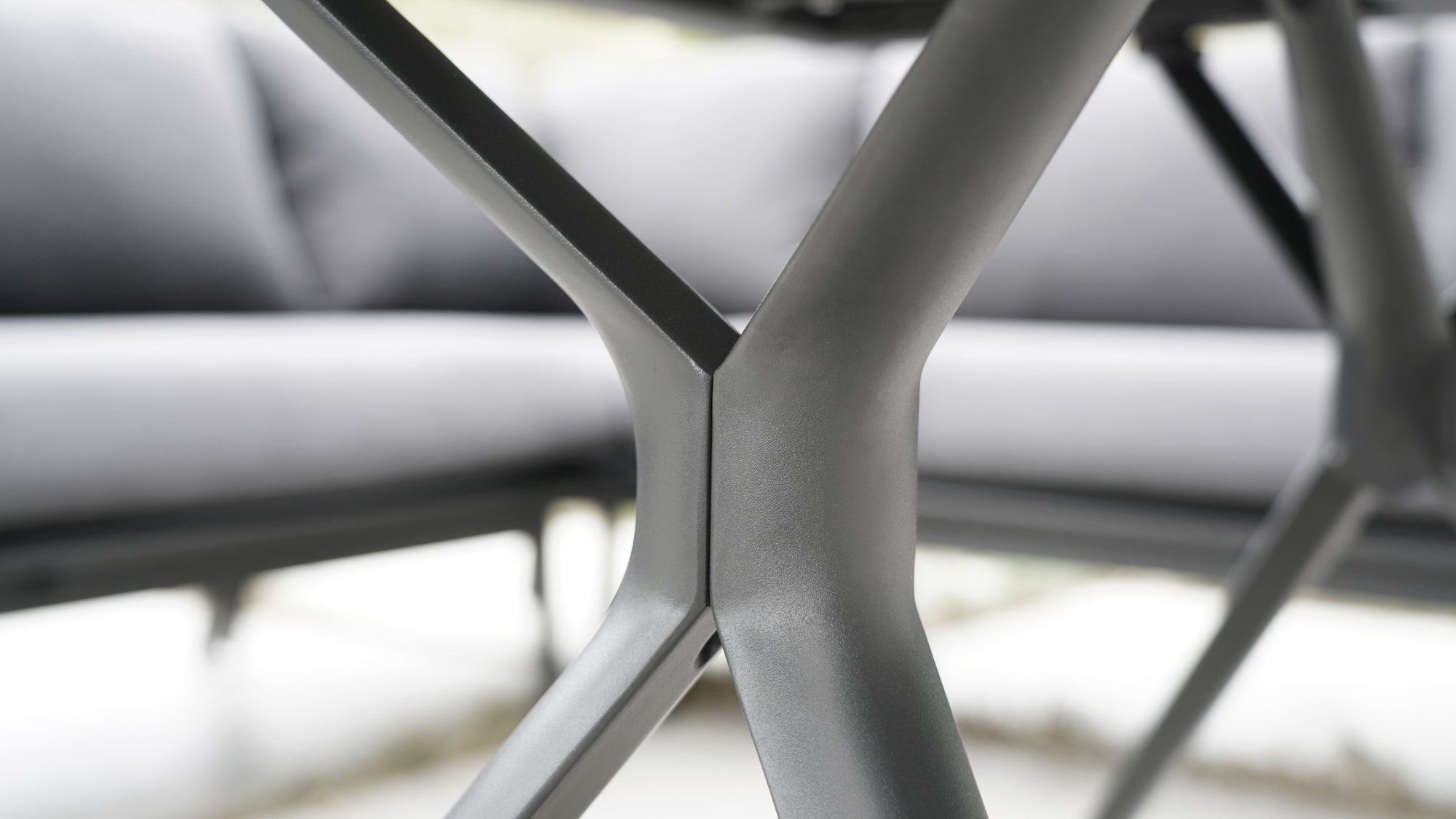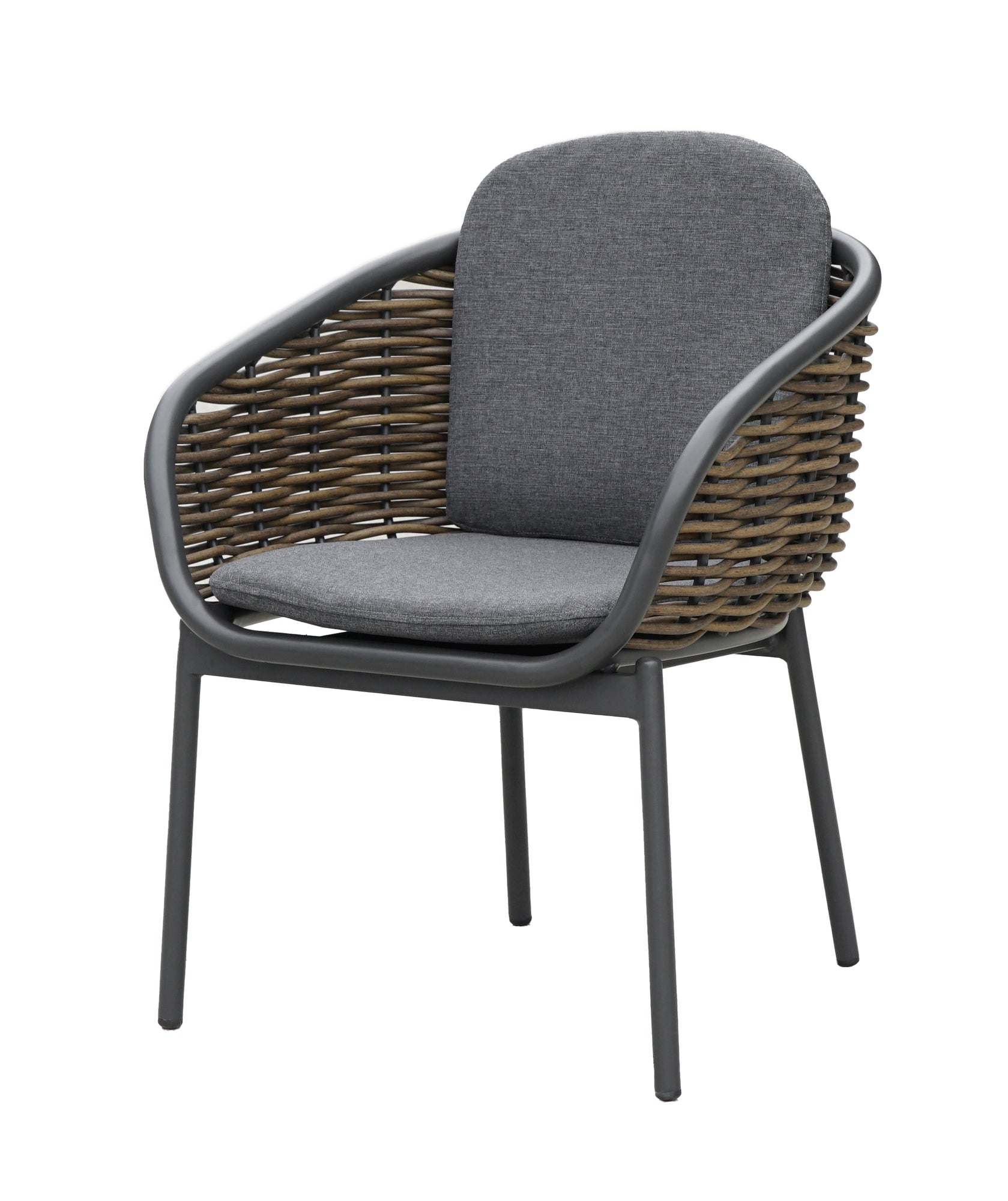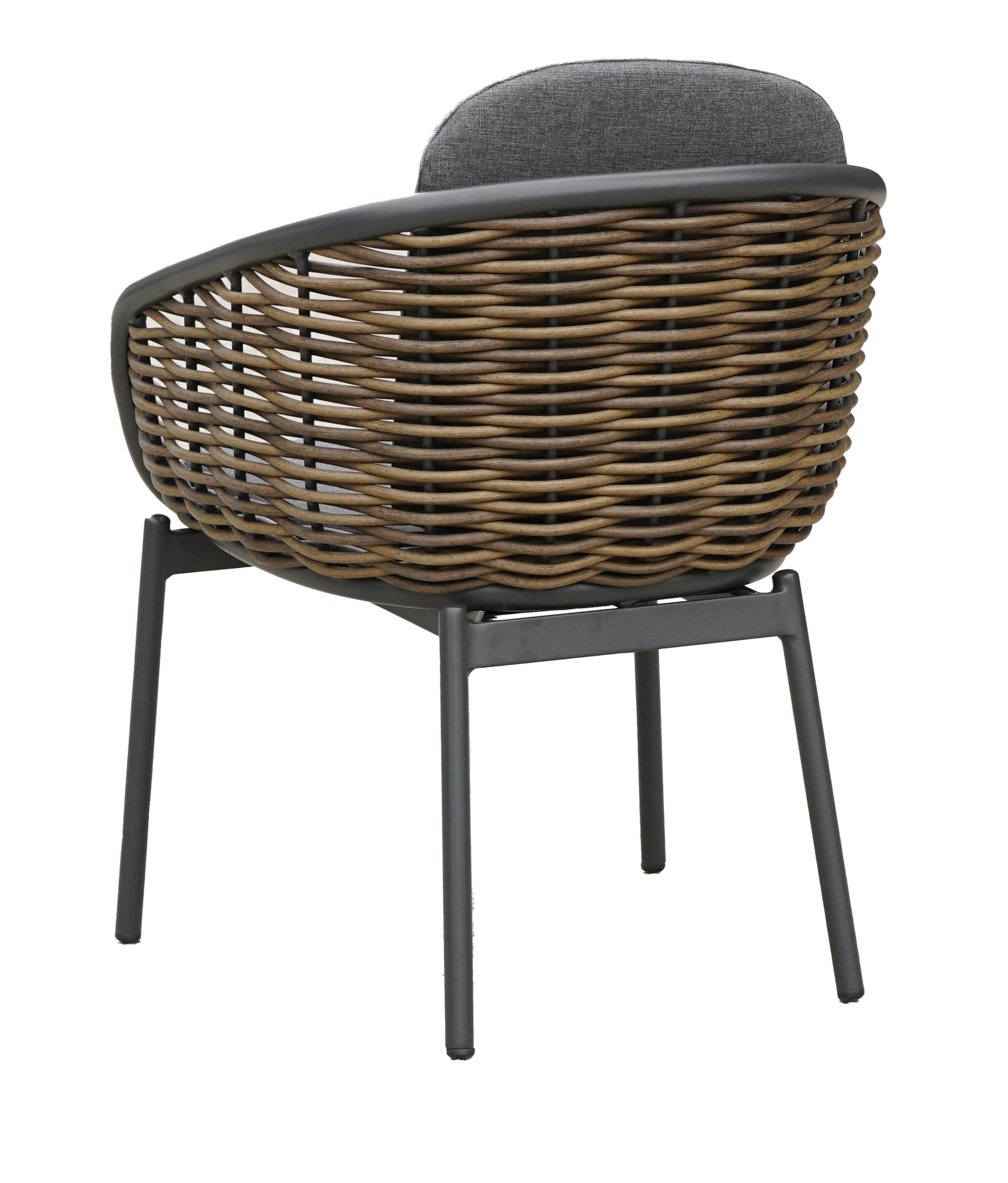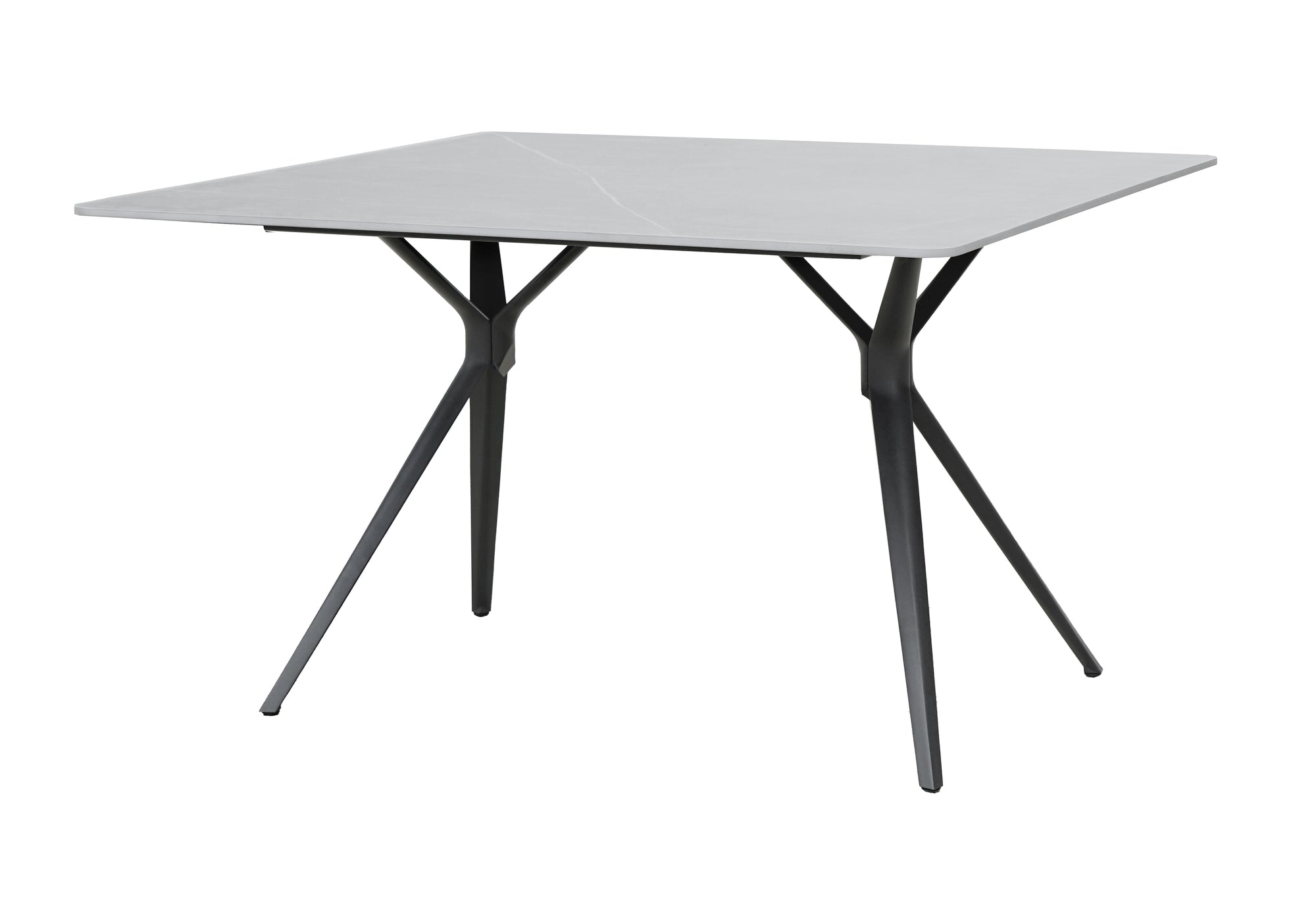 Charleen - corner bench group
---
Mediterranes Feeling für zuhause: Mit der Eckbankgruppe Charleen ist dies möglich.
Das Set besteht aus einer Loungegruppe samt Stühlen und einem modernen Esstisch. Die Loungegruppe besteht aus anthrazitfarbenen Aluminiumrohren, welche im Rücken- und Seitenbereich mit runden braun-melierten Kunststoffschnüren bespannt sind. Diese verleihen den Sitzgelegenheiten einen natürlichen Schilf-Look.
Farblich passend dazu werden dunkelgraue Sitz- und Rückenkissen mitgeliefert. Diese sind witterungsbeständig und können somit auch über Nacht einmal draußen vergessen werden, ohne dabei kaputt zu gehen.
Der Tisch besteht ebenfalls aus anthrazitfarbenen Aluminium-Rohren. Die Tischplatte besteht aus Kunststein in Marmoroptik. In Kombination mit der besonderen Anordnung der Tischbeine in einem X-Design verleiht es gesamten Tischgruppe noch einmal eine besondere Eleganz.
1 corner bench with cushions, 2 armchairs with seat and back cushions, 1 dining table
Aluminum round tube, anthracite powder-coated
round plastic cords mottled brown in a natural "reed look"
Seat and back cushions with fabric dark gray weather-resistant
Sinterstone (artificial stone) in gray marble look
Corner bench: length 264 + 264 cm depth 84 cm seat height 46 cm total height 77 cm armchair: width 62 cm depth 63 cm seat height 46 cm total height 77 cm dining table: length 125 cm depth 125 cm height 75 cm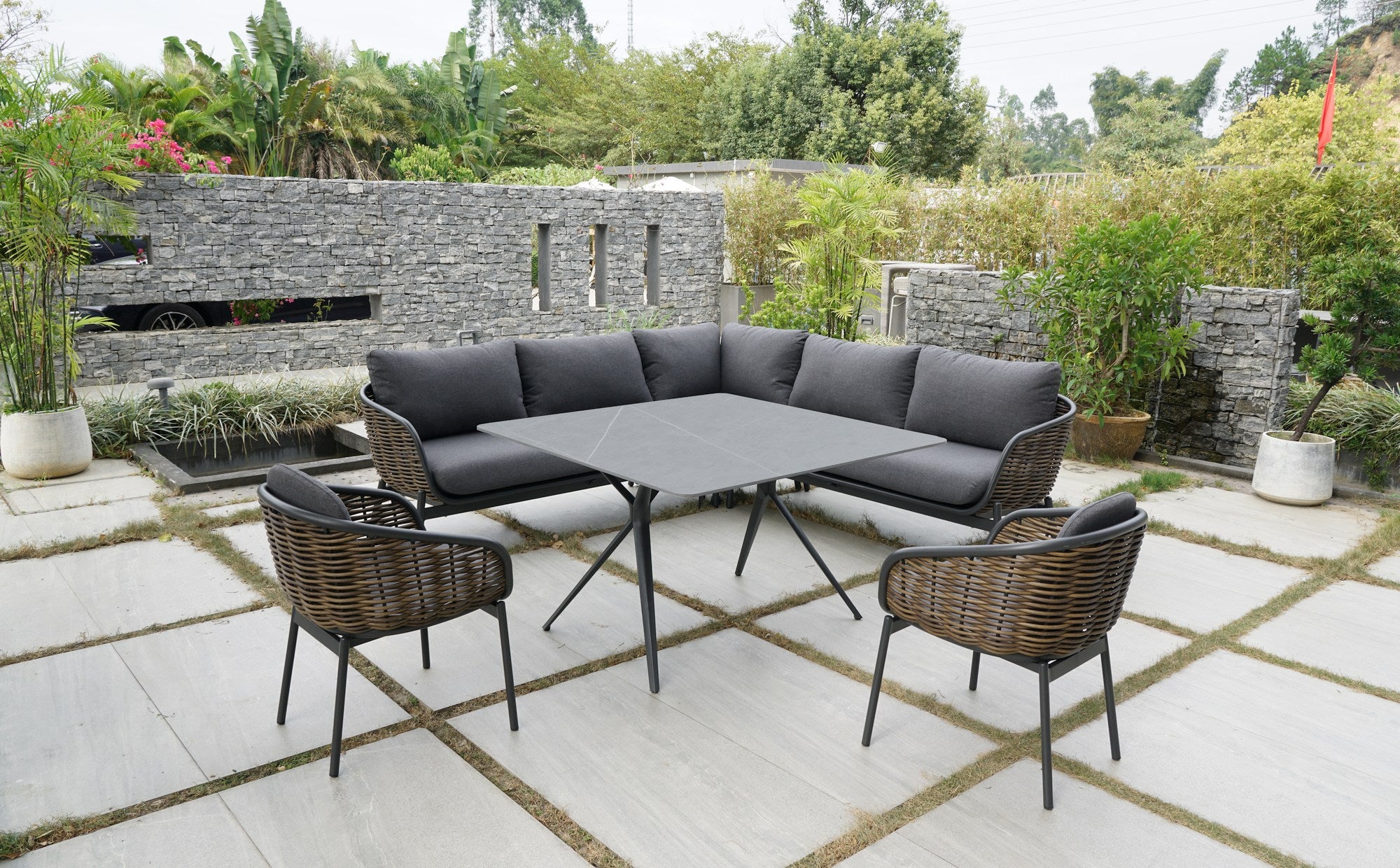 You might also like these models