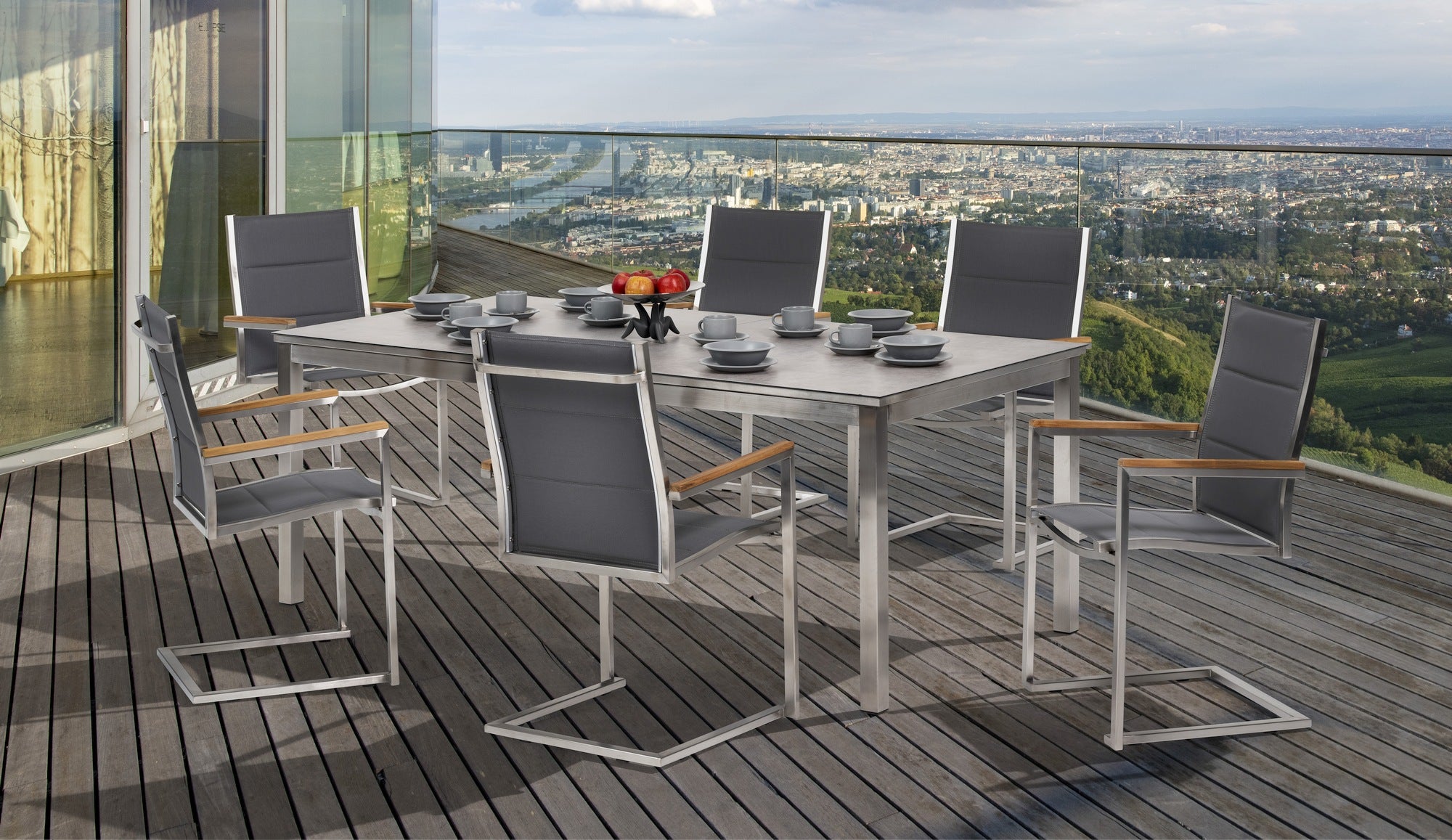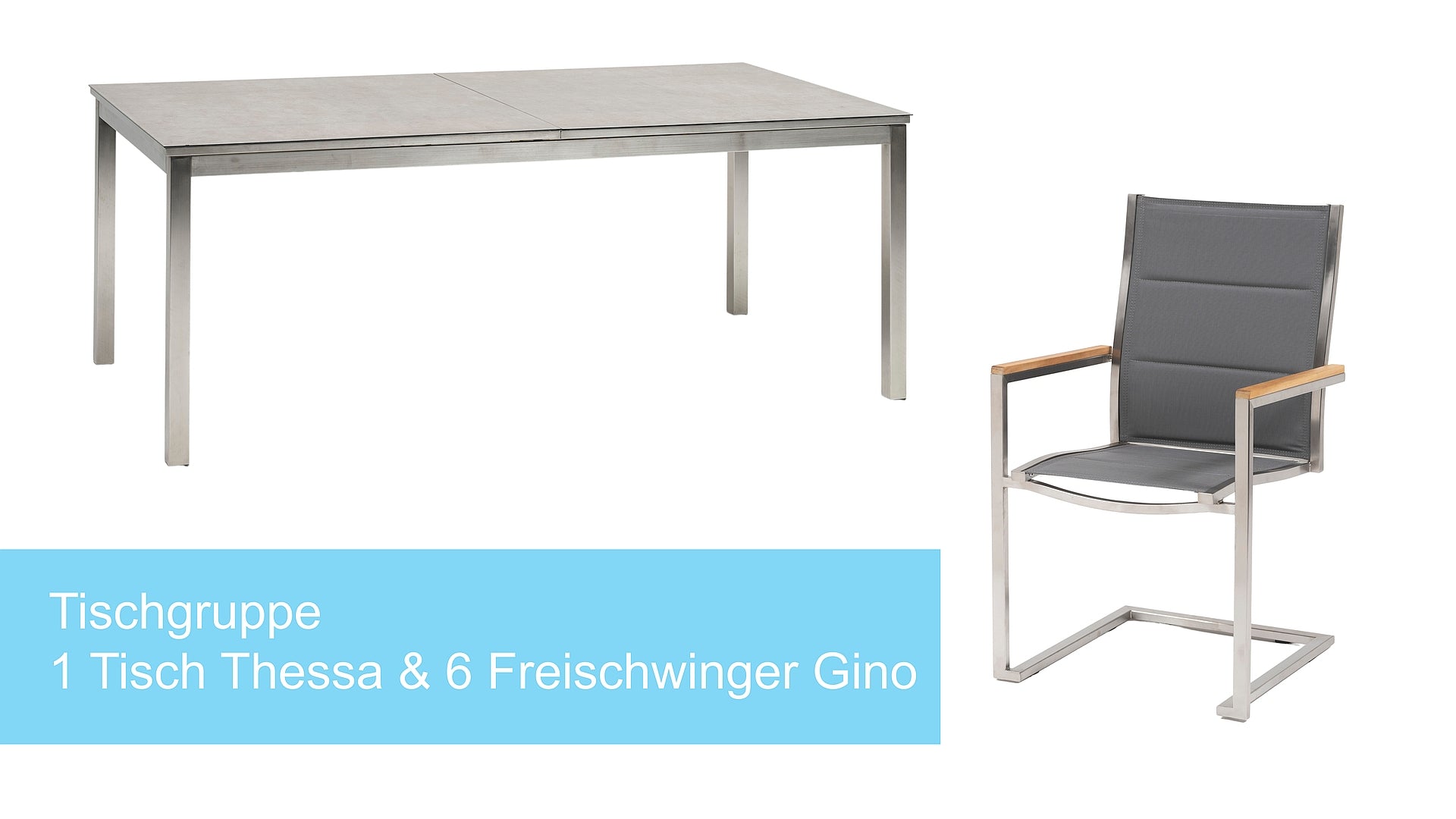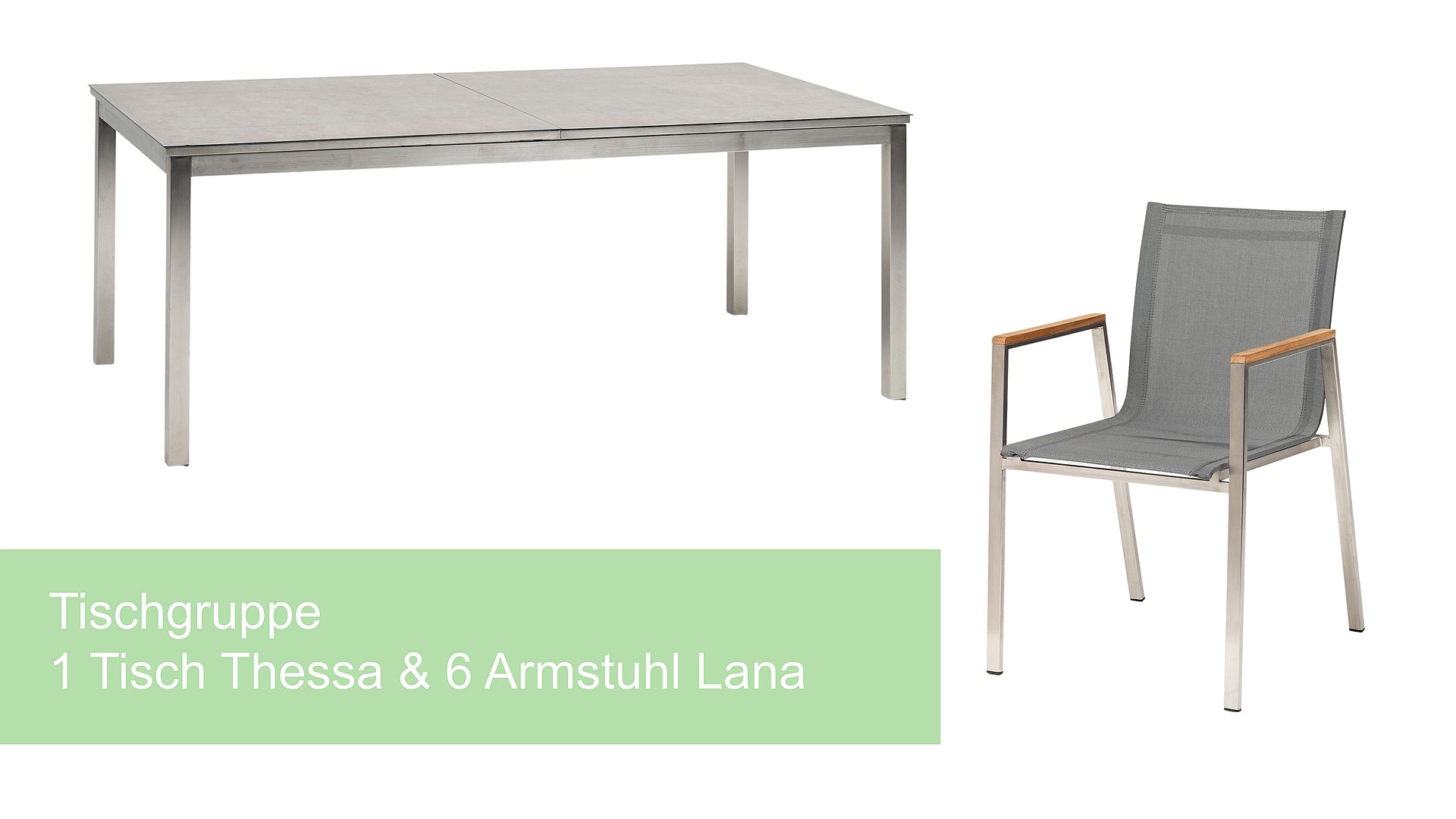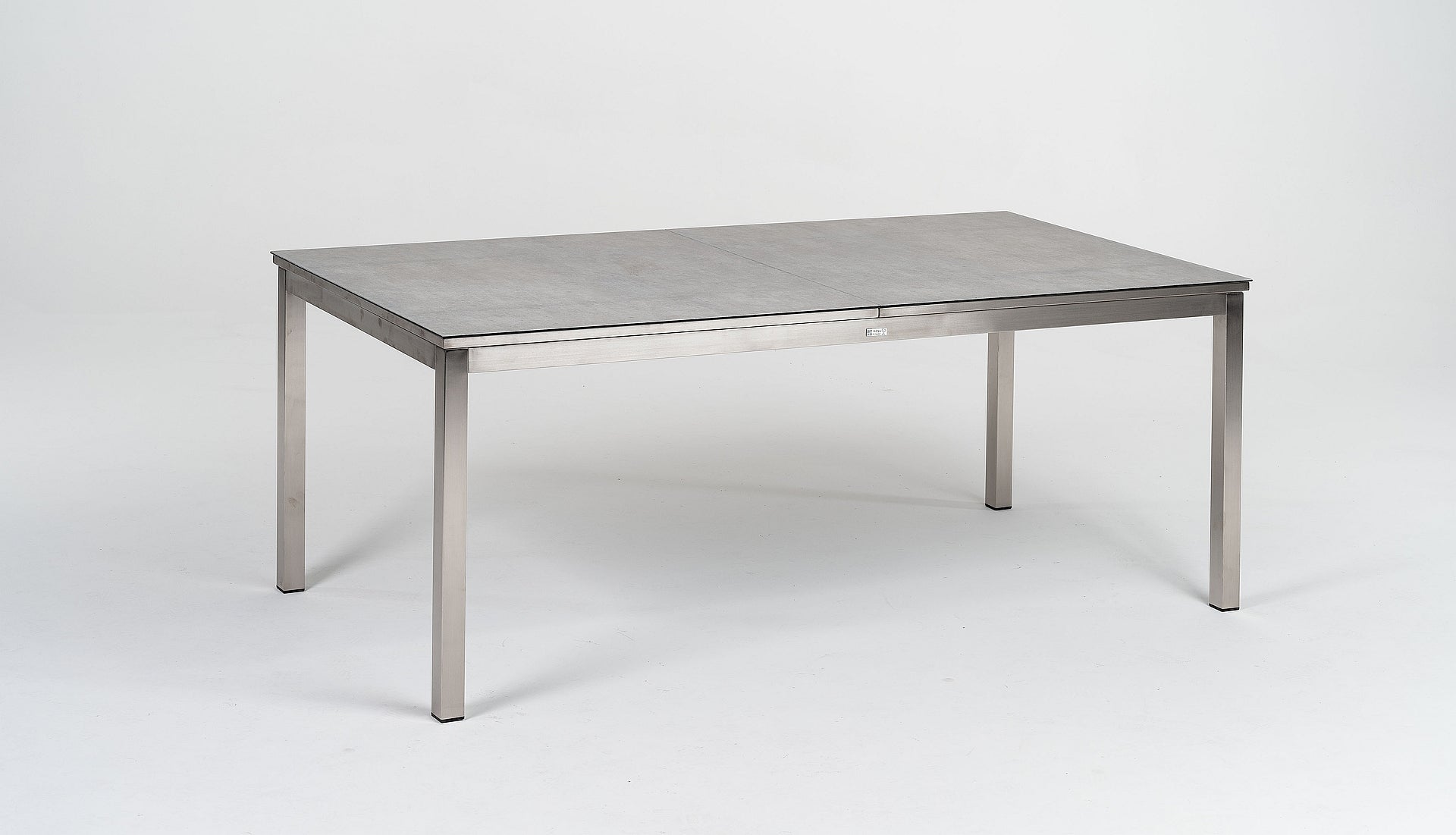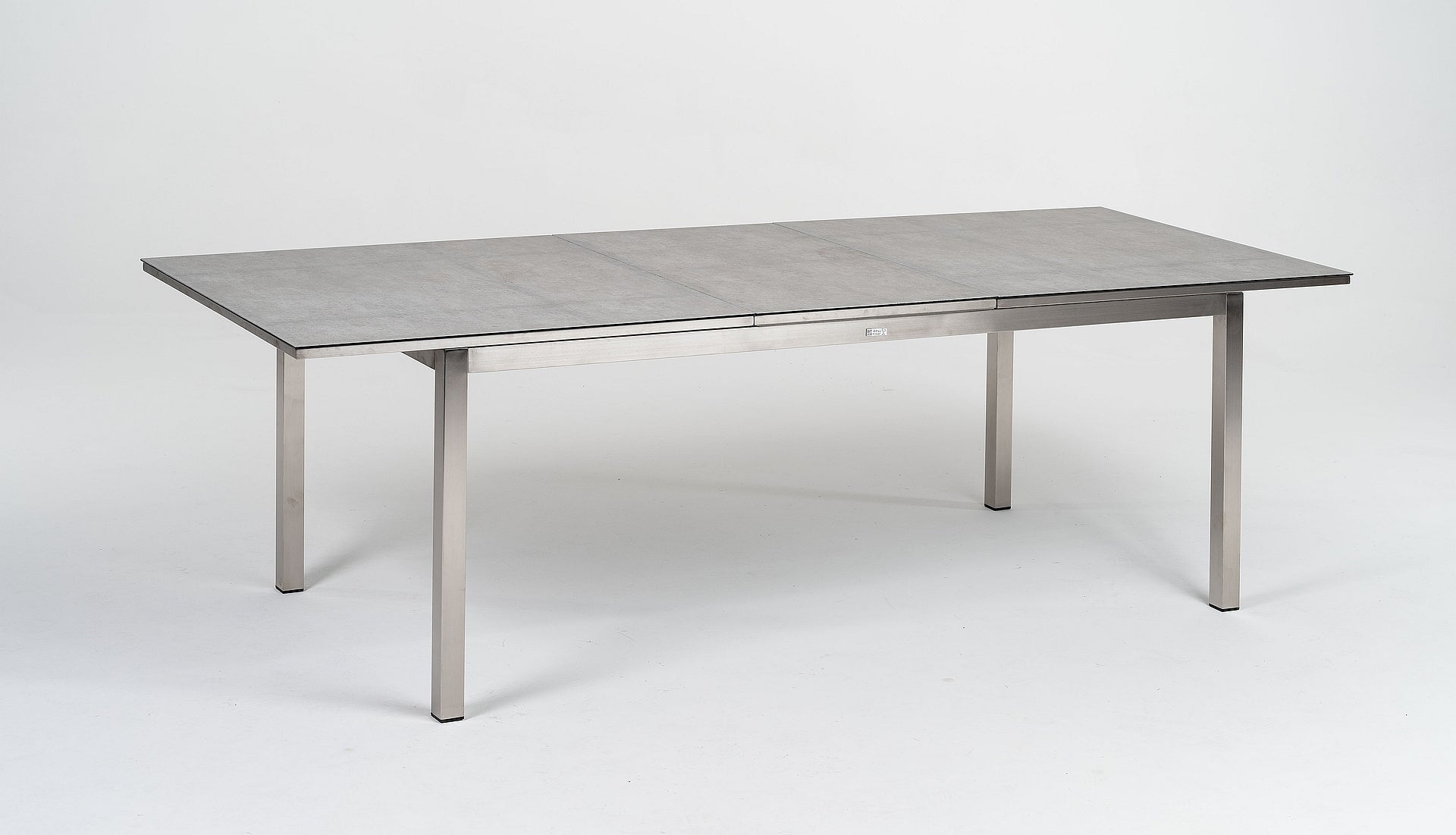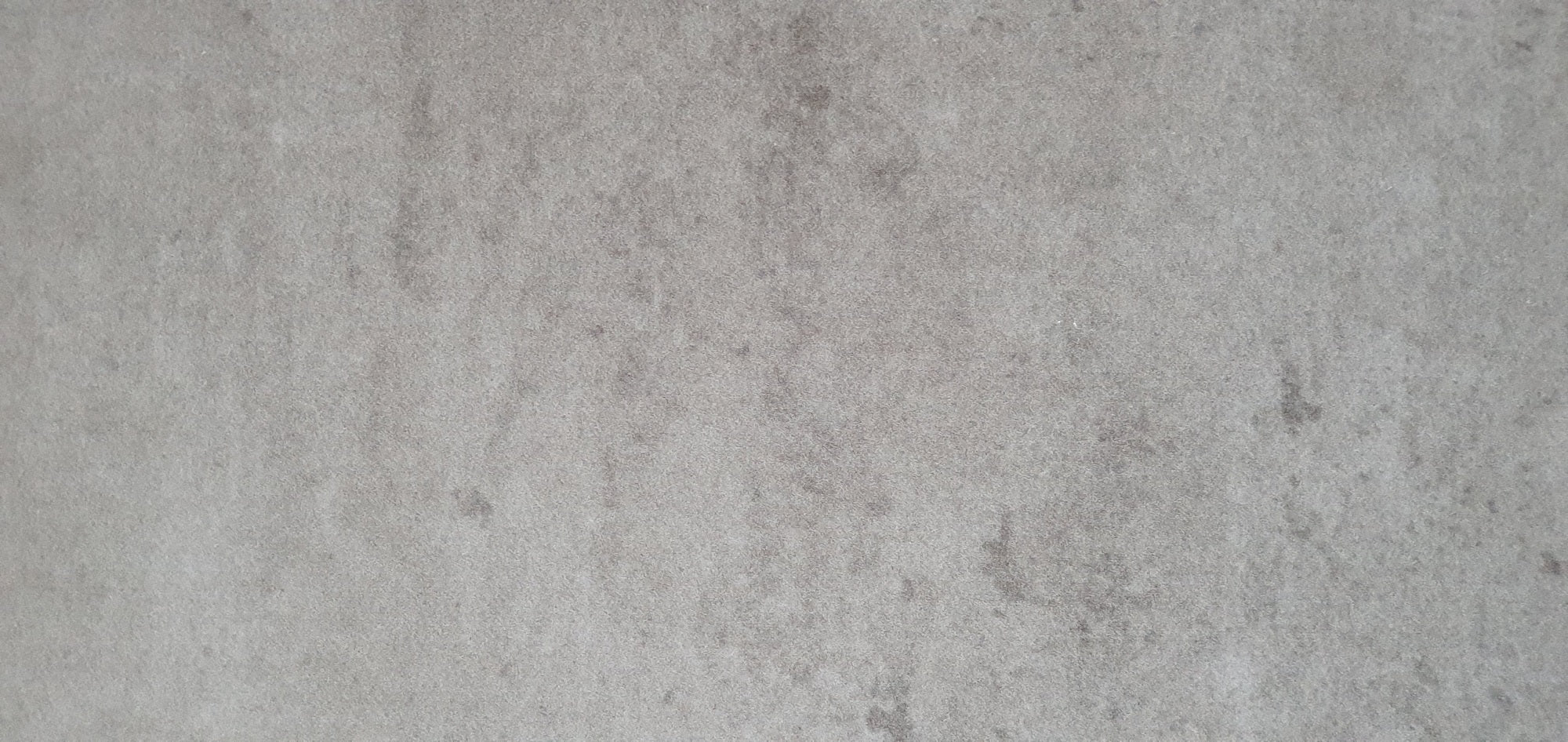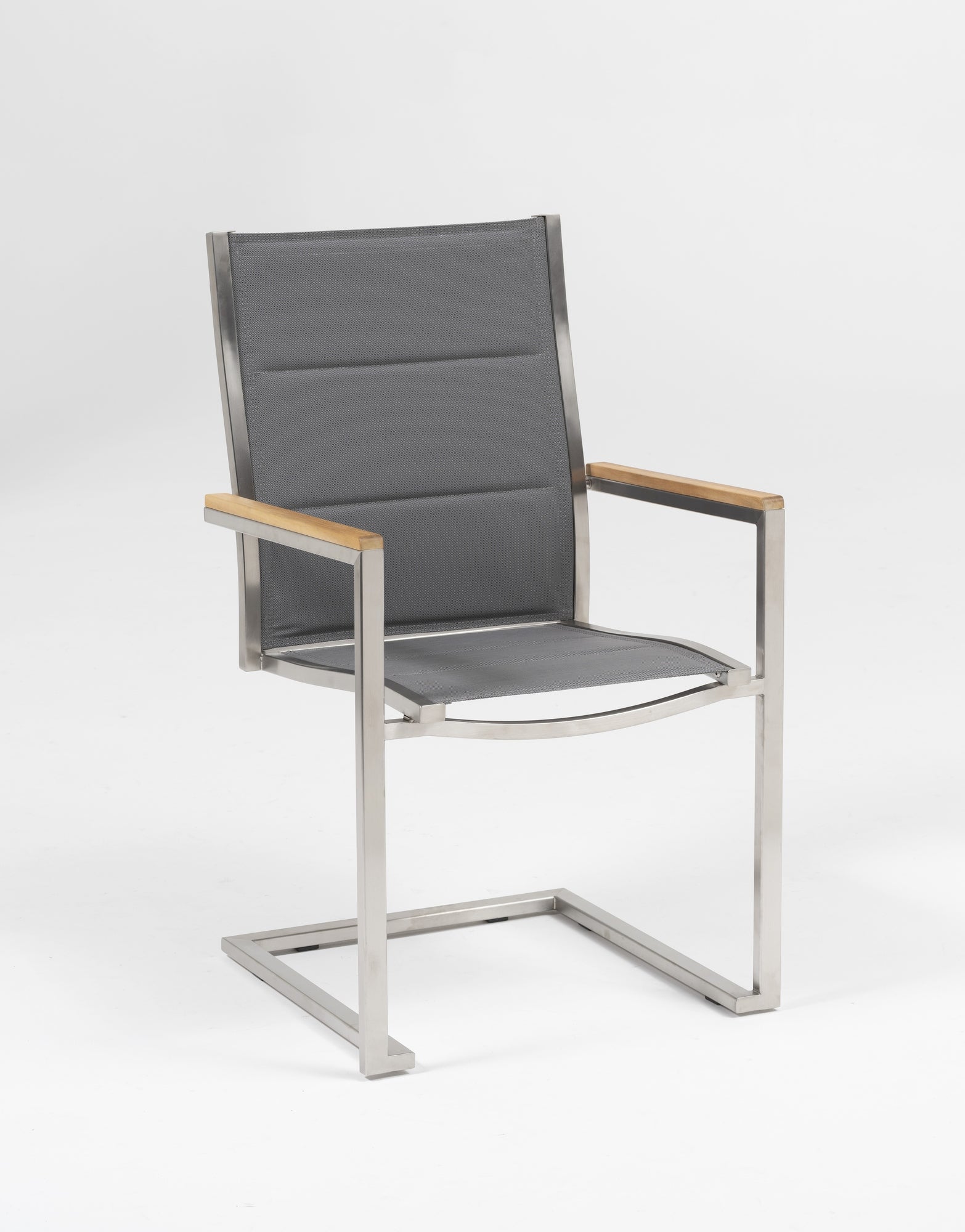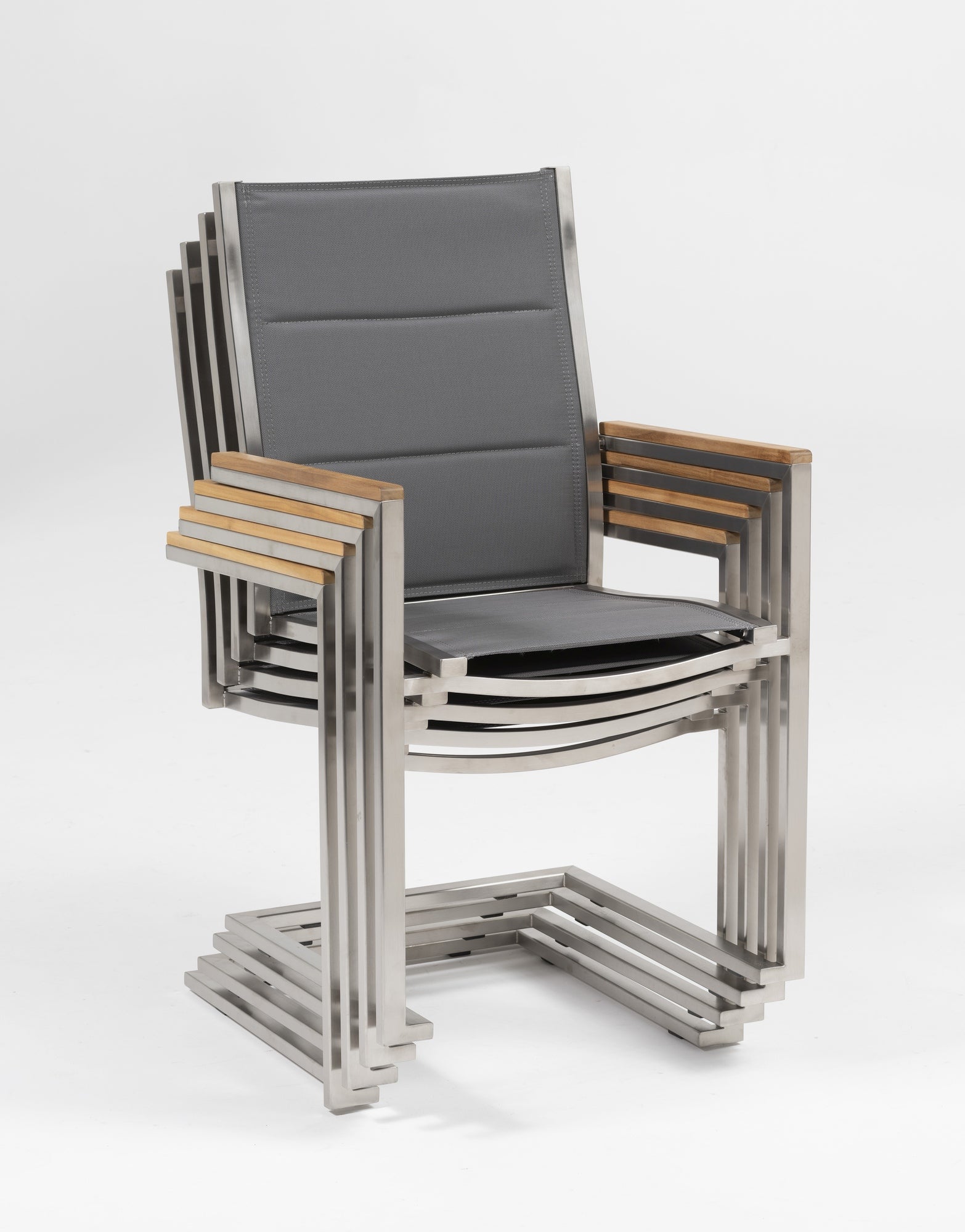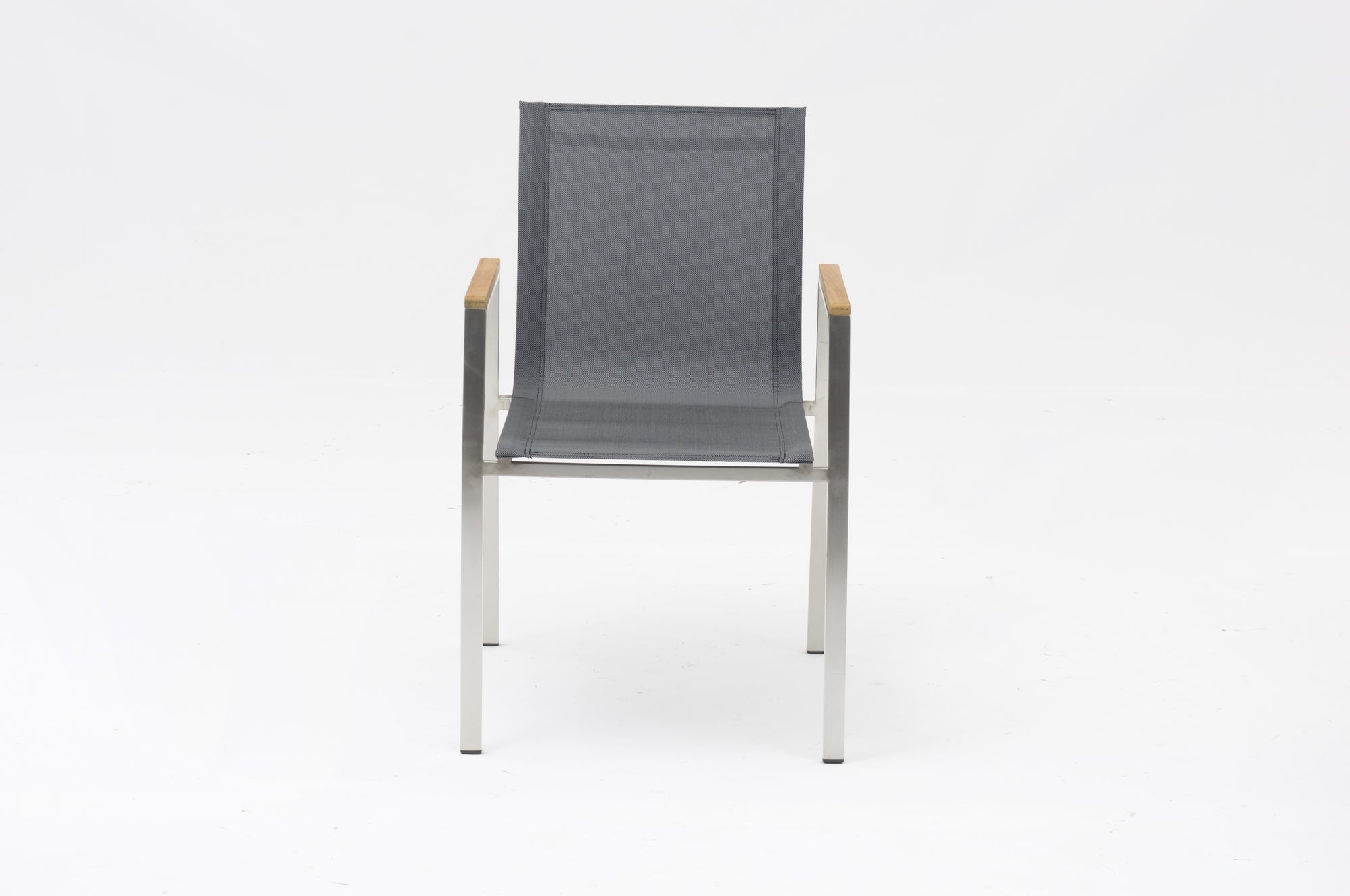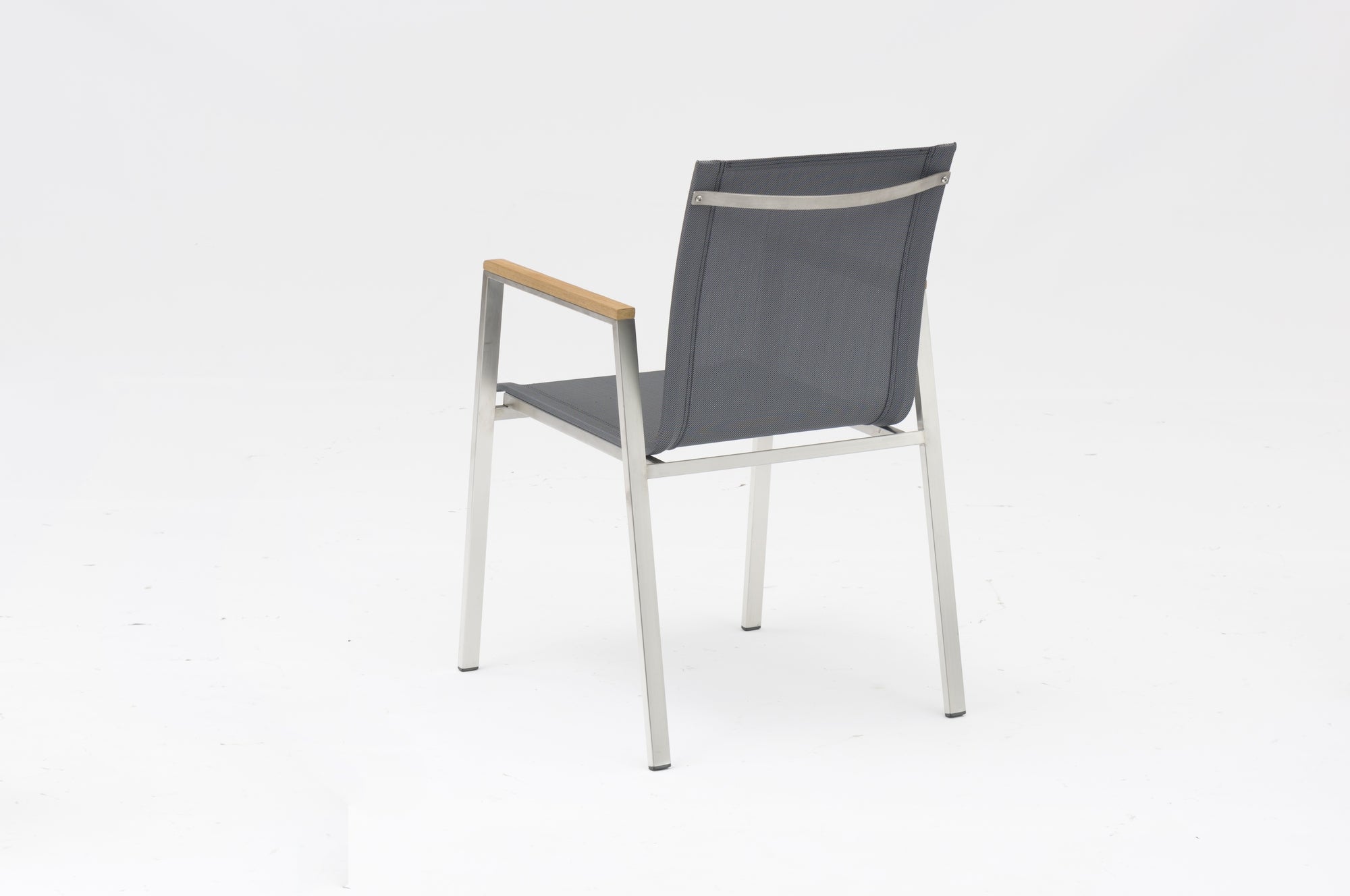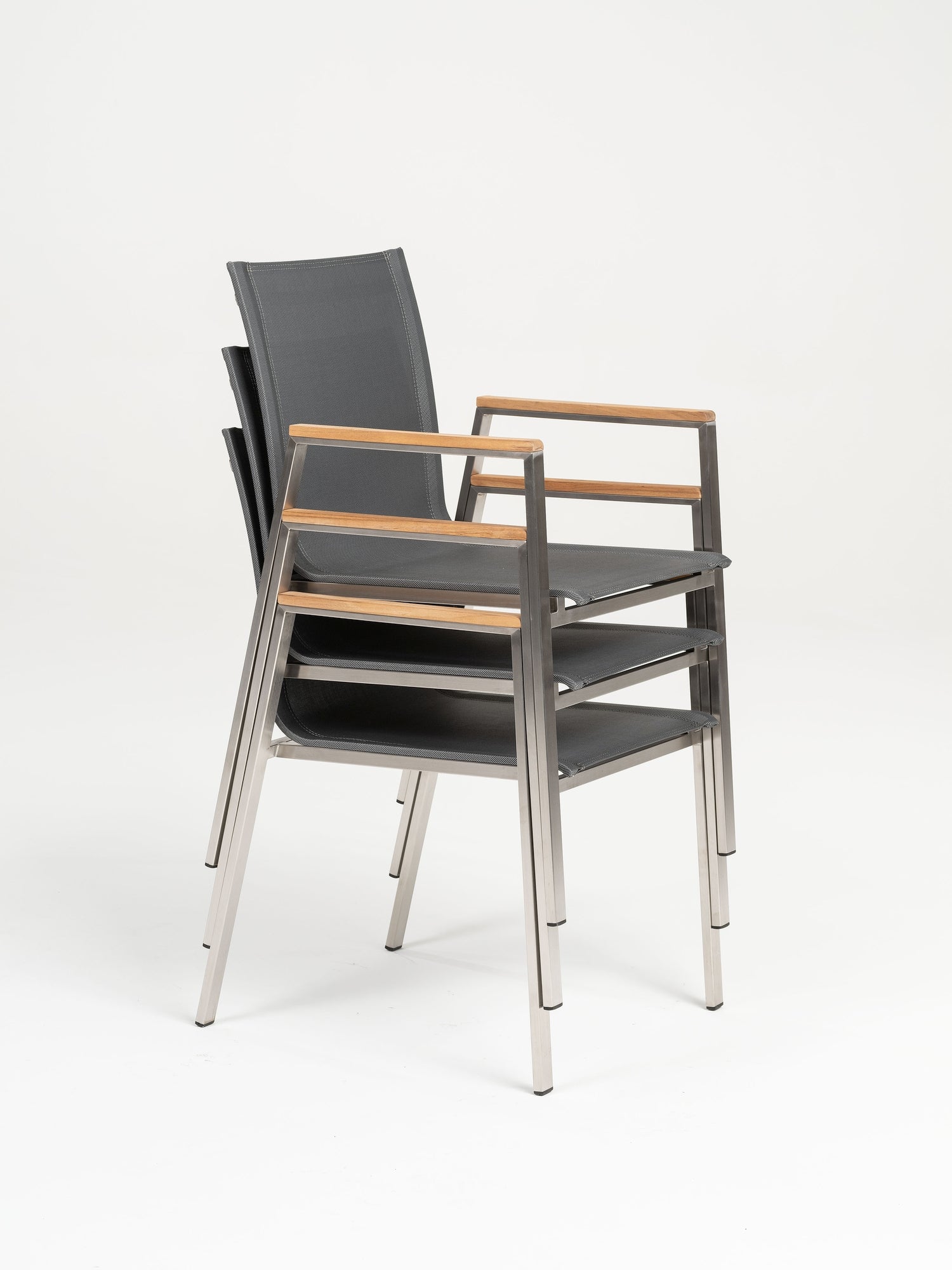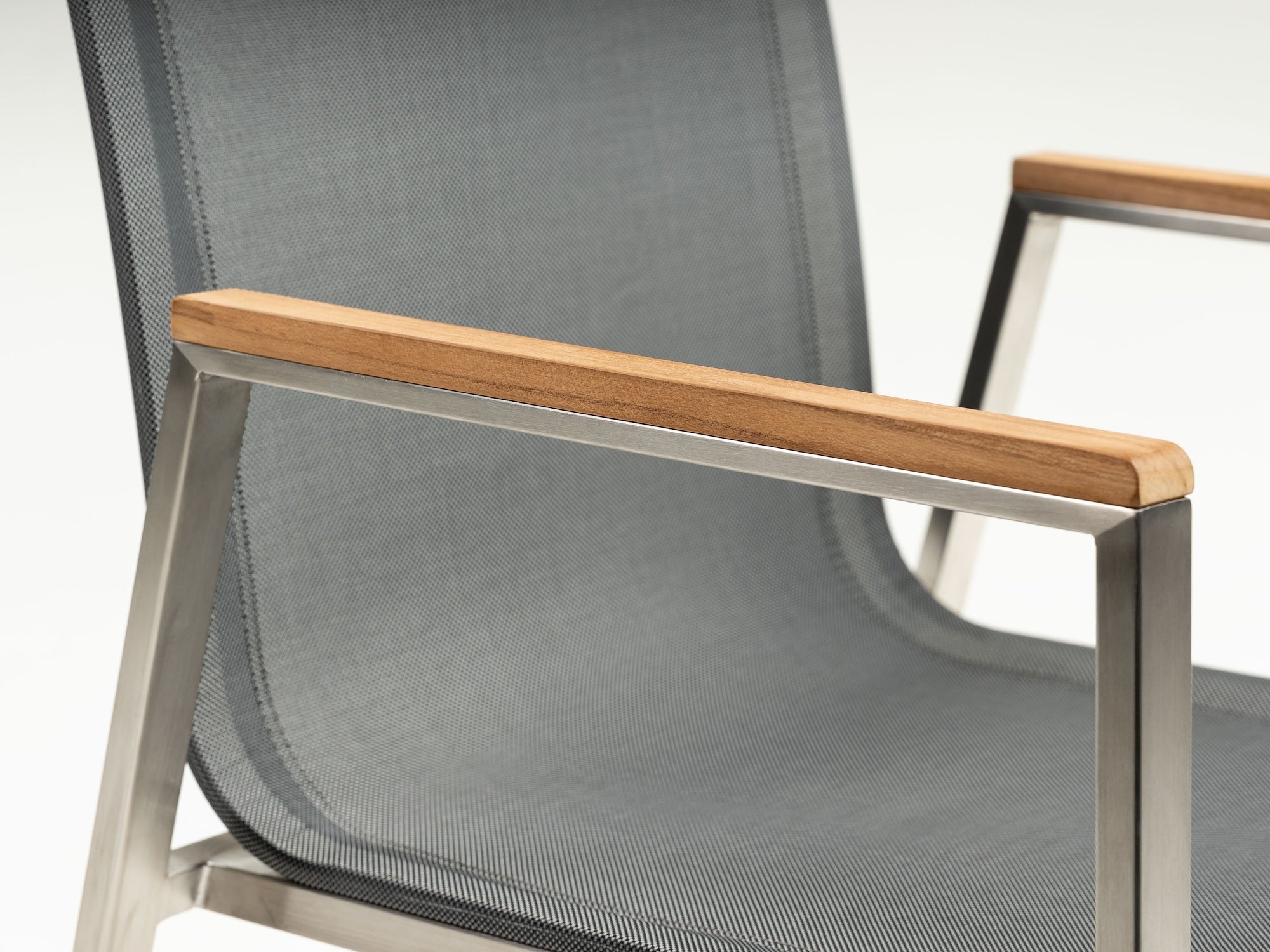 Ivory - table group
---
Entdecken Sie das unschlagbare Set, bestehend aus dem Tisch Thessa sowie 6 Freischwingern Gina oder 6 Armstühlen Lana.
Diese Set-Kombinationen bieten nicht nur ein stilvolles Design und hohe Qualität, sondern auch einen beeindruckenden Preisvorteil gegenüber dem Kauf der Produkte im Einzelnen.
Der Tisch Thessa ist ein wahrer Blickfang für Ihren Außenbereich. Mit seinem modernen Design und der großzügigen Größe von 100 x 200 - 260 cm (ausziehbar) bietet er ausreichend Platz für gesellige Zusammenkünfte und Mahlzeiten im Freien. Der Tisch besteht aus einem robusten Edelstahl-Gestell und einer Tischplatte aus Sicherheitsglas mit Keramik-Beschichtung in Beton-Optik. Diese ist besonders langlebig und pflegeleicht.
Die Freischwinger Gino sind die perfekte Ergänzung zu dem Tisch Thessa. Mit ihrem zeitlosen Design und der bequemen Sitzfläche laden sie zum Verweilen ein. Das Gestell der Freischwinger sind ebenfalls auch hochwertigem Edelstahl gefertigt und bieten mehr als ausreichend Stabilität. Die bequeme Sitz- & Lehnen Fläche aus Textilen in grau, und sind zudem leicht mit einem 100 % witterungsbeständigem Quick-Dry-Schaumstoff gepolstert. 
Alternativ gibt es das Vorteilsset auch mit den 4-Fuß Armstühlen Lana. 
Was dieses Set besonders attraktiv macht, ist der unschlagbare Preisvorteil gegenüber dem Kauf der Produkte einzeln. Das ist die perfekte Gelegenheit, um Ihr Gartenmöbel-Ensemble zu vervollständigen oder zu erneuern, ohne dabei Ihr Budget zu sprengen.
Bestellen Sie noch heute und lassen Sie Ihren Außenbereich in neuem Glanz erstrahlen.
6 armchairs with cushions 1 dining table
Aluminum square tube anthracite powder-coated
Freischwinger Gino: Textilenbespannung grau, leicht gepolstert, komplett witterungsbeständig

Armstuhl Lana: durchgehende Textilenbespannung silber-grau meliert
Ceramic slats in brown wood decor
The backrest of the armchairs can be gradually tilted using a gas spring. The button for this is integrated in the armrest. Dining table can be extended using a syncron extension: you pull on one side of the table top and the opposite side opens synchronously. Space is gained in the middle for an extension plate, which also rises automatically.
Armchairs: width 62 cm depth 78 cm seat height 42 cm total height 105 cm dining table: length 200 cm extendable to 260 cm depth 100 cm height 77 cm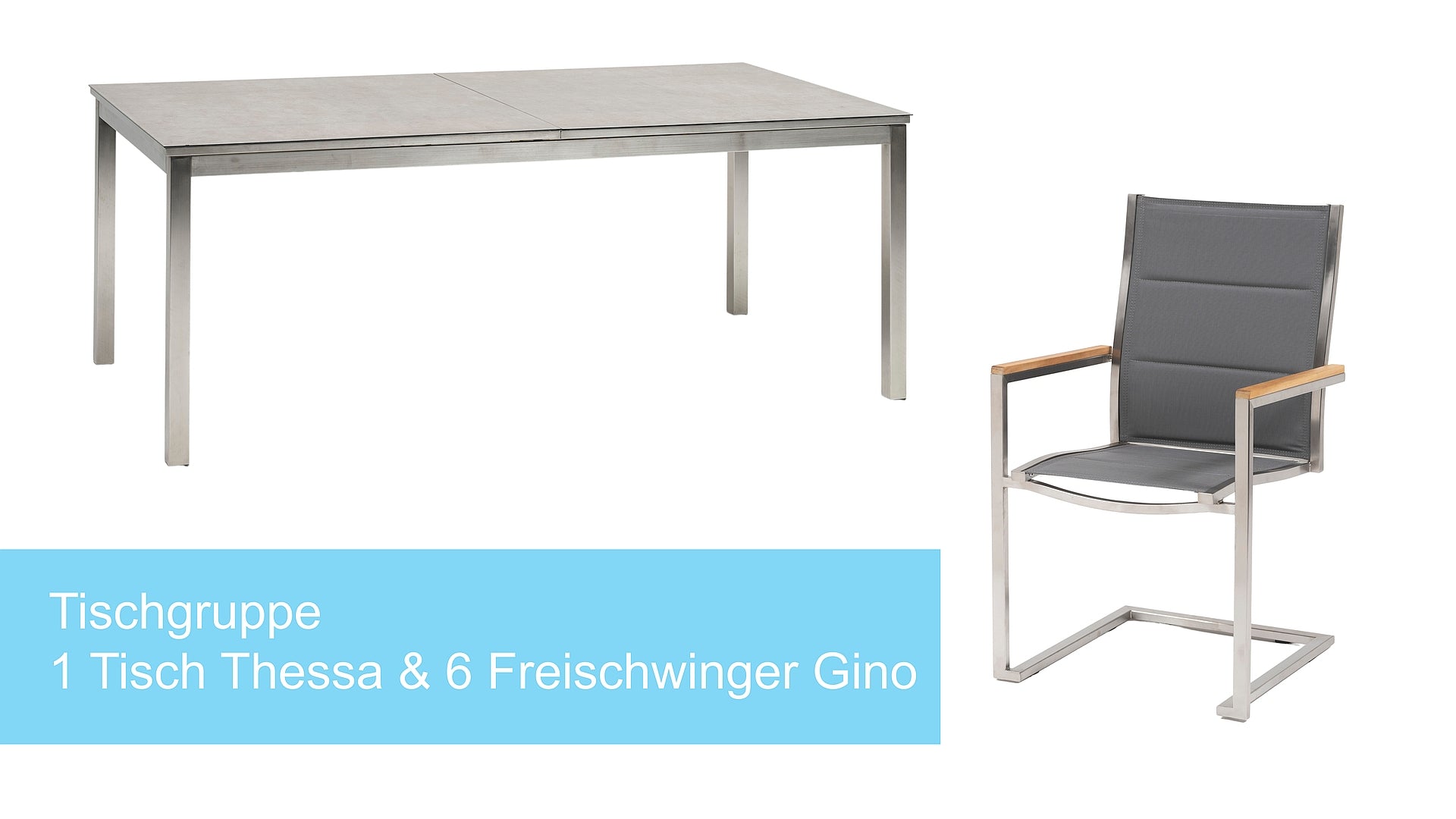 You might also like these models