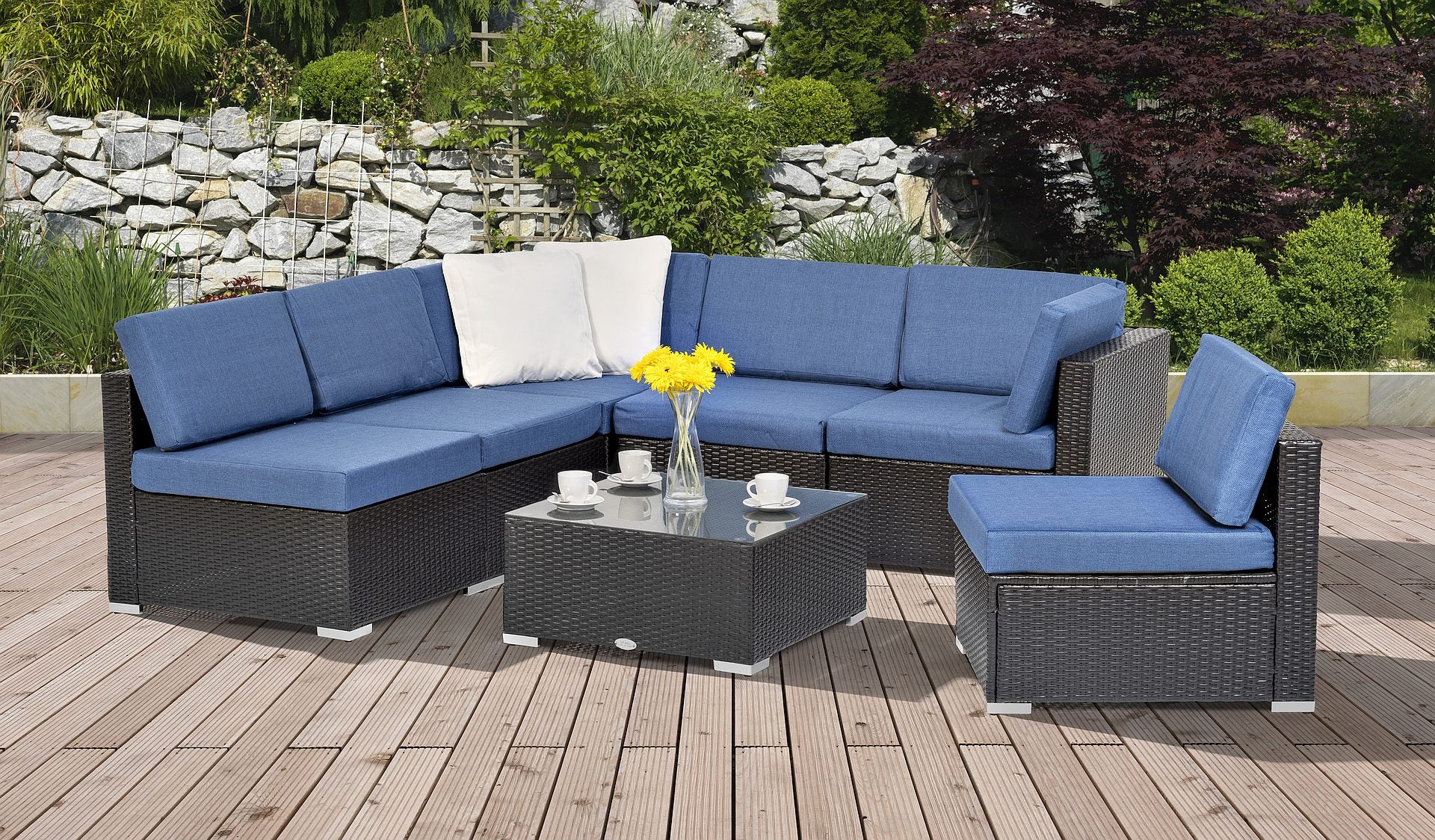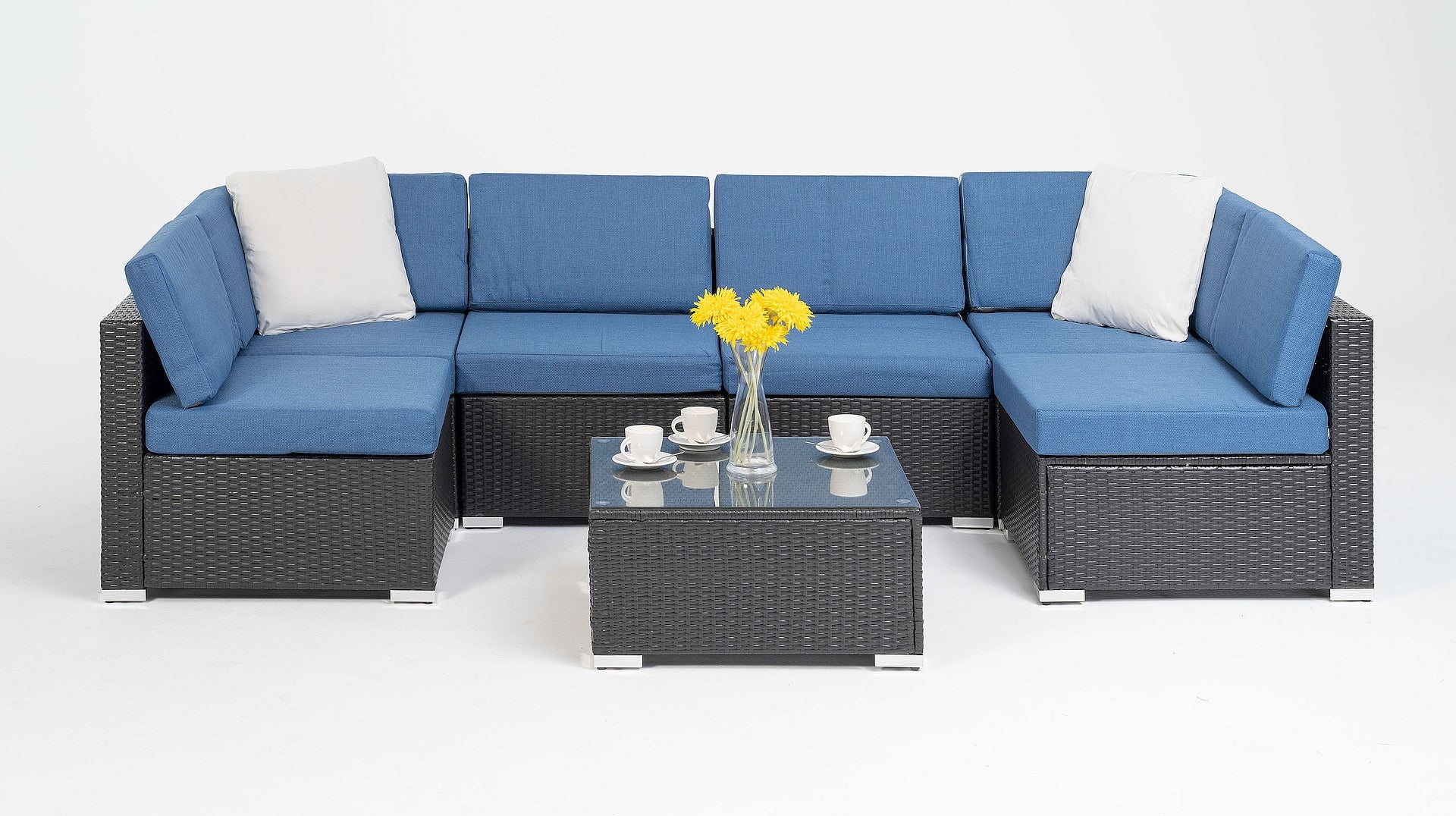 Marco lounge group
---
The Marco lounge group offers you many options for individual design.
The corner seat consists of two parts of the same length. Depending on your needs, one bench part and the other bench part can be pushed on and easily connected with fixed clamps (tool-free).
Accordingly, alignment on both sides (long left or right) is possible.
If you want to sit across from your guests, you can of course simply set up the bench parts opposite one another.
The backrests are simply plugged in and are just as easy to adjust as the two shelves made of acacia wood.
A seat on each bench part can be folded up and can therefore be used as a lounger. If you push the two bench parts together on the long side, you can also make a large daybed or double lounger out of it.
Other big plus points of the lounge group are the seat and back cushions, which are 100% waterproof due to the PVC coating on the inside. It is not without good reason that the Marco lounge group is the most popular model at gardenfurnitureshop.at
1 corner bench with cushions and 2 wooden shelves 1 coffee table 1 metal overtable
Aluminum square tube anthracite powder-coated
Kunststoffrattangeflecht schwarz
Seat and back cushions with gray fabric, weather-resistant thanks to a 100% waterproof PVC coating on the inside of the cover
Table top & side shelf made of natural acacia wood slats (FSC)
Corner bench: Length 253 + 328 cm Depth 85 Seat height 40 cm Total height 70 cm Coffee table: Length 140 cm Depth 70 cm Height 30 cm Metal shelf: Length 80 cm Depth 40 cm Height 36 cm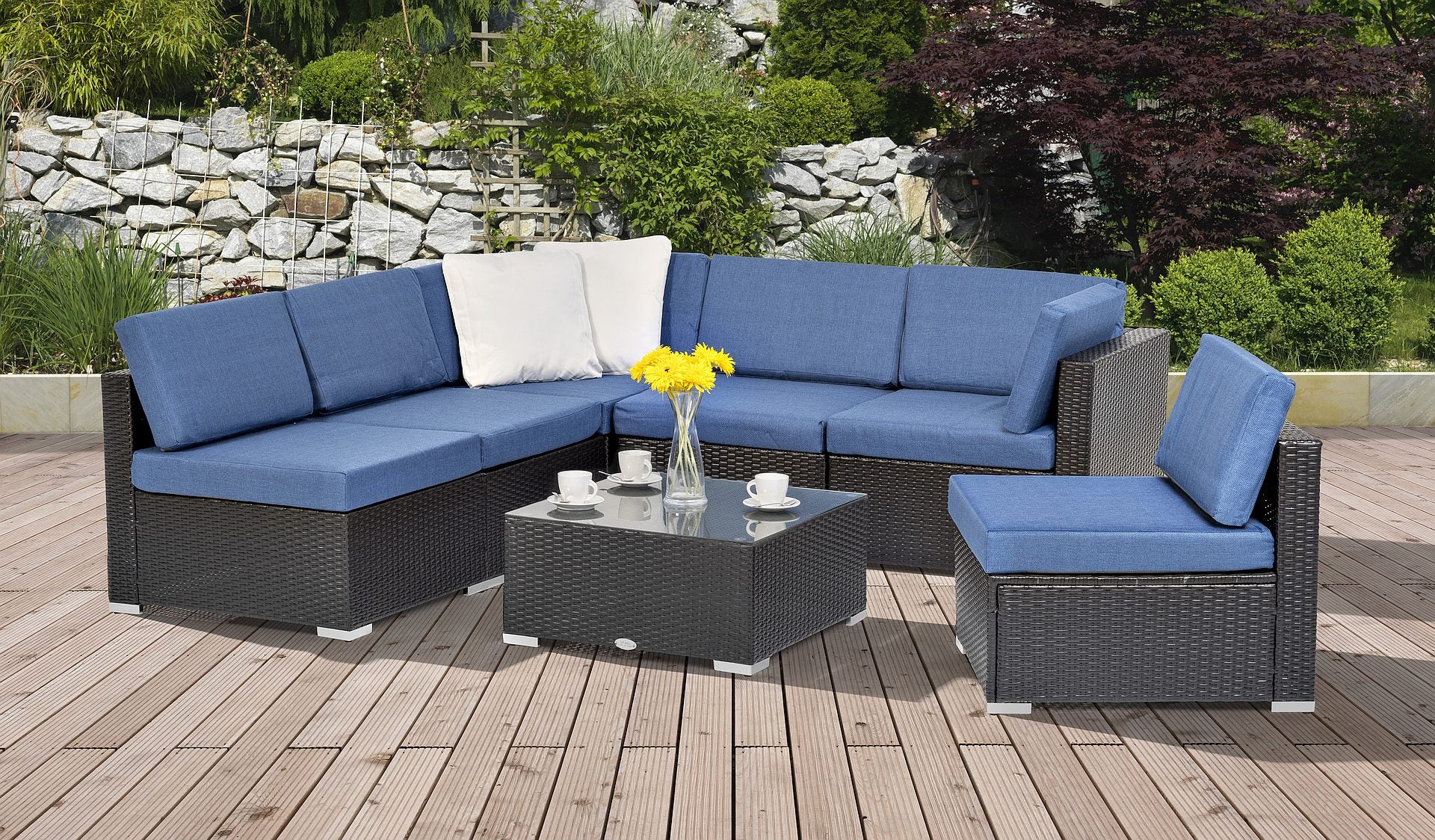 You might also like these models