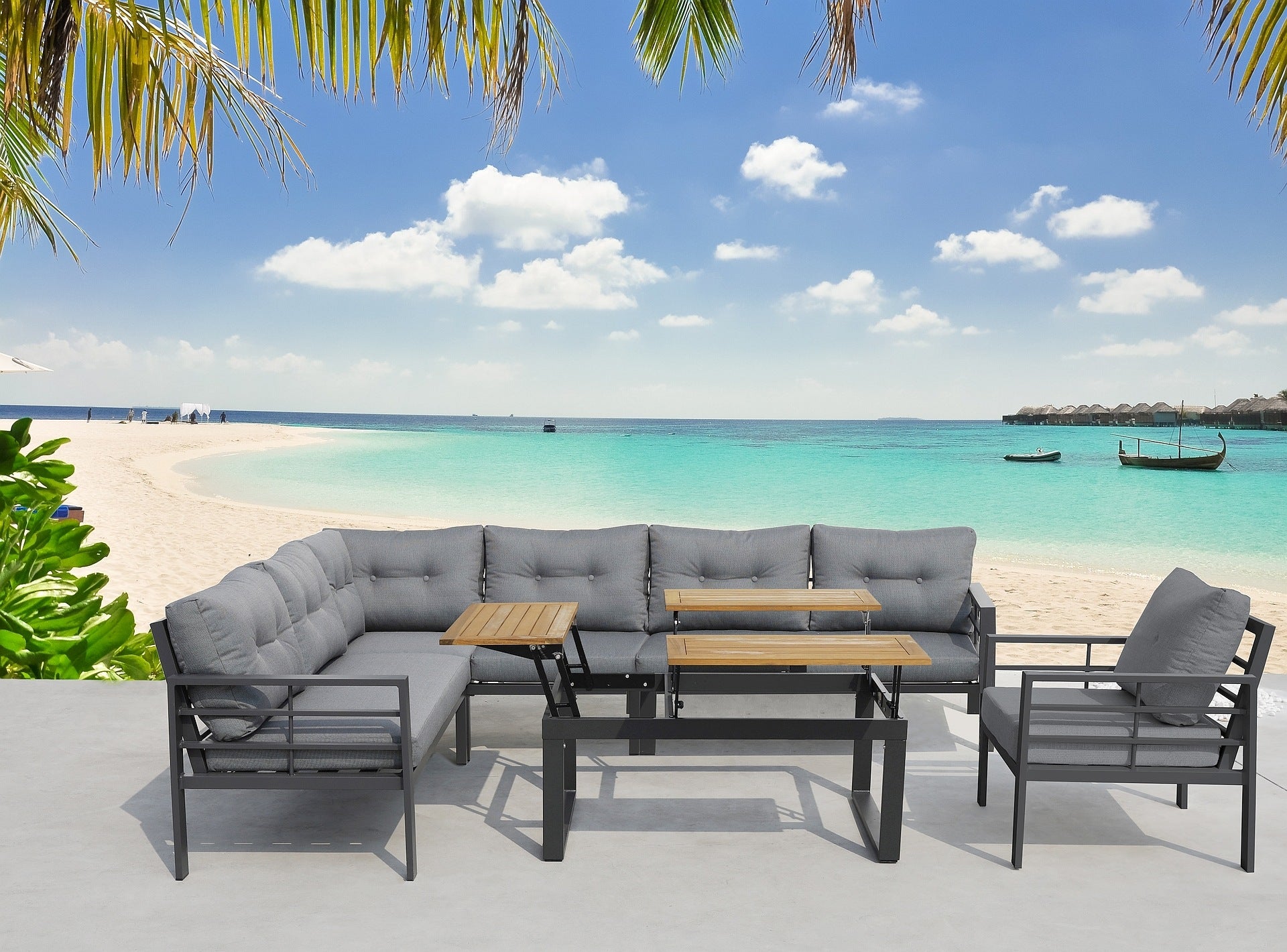 Alina - lounge group
---
The Alina lounge set is the ideal set for anyone who wants a light, friendly wood tone on the terrace, but would like to save themselves the hassle of care and painting or embedding. The robust aluminum frame looks deceptively similar to real wood thanks to the latest coating processes (heat transfer). The advantage is not only the easy maintenance and cleaning, but also the low weight of aluminum compared to real wood. Like the frame, the cushion covers are also 100% weatherproof. The corner bench is equal and can therefore be set up on the left or right, and the coffee table is also made of easy-care and unbreakable aluminium.
1x corner bench with cushion pads 1x coffee table
Aluminum square tube in light wood look
Seat and back cushions with light gray fabric
Aluminum in light wood look
Eckbank lässt sich mit der langen Seite links oder rechts lange aufstellen.

Die Tischplatten lassen sich in 3 Teilen einfach in die Höhe (von 45 auf 66 cm) klappen. Dadurch entsteht eine angenehme Esstisch-Höhe.
Corner bench: length 235 + 235 cm depth 83 cm seat height 43 cm total height 82 cm coffee table: length 142 cm depth 80 cm height 26 cm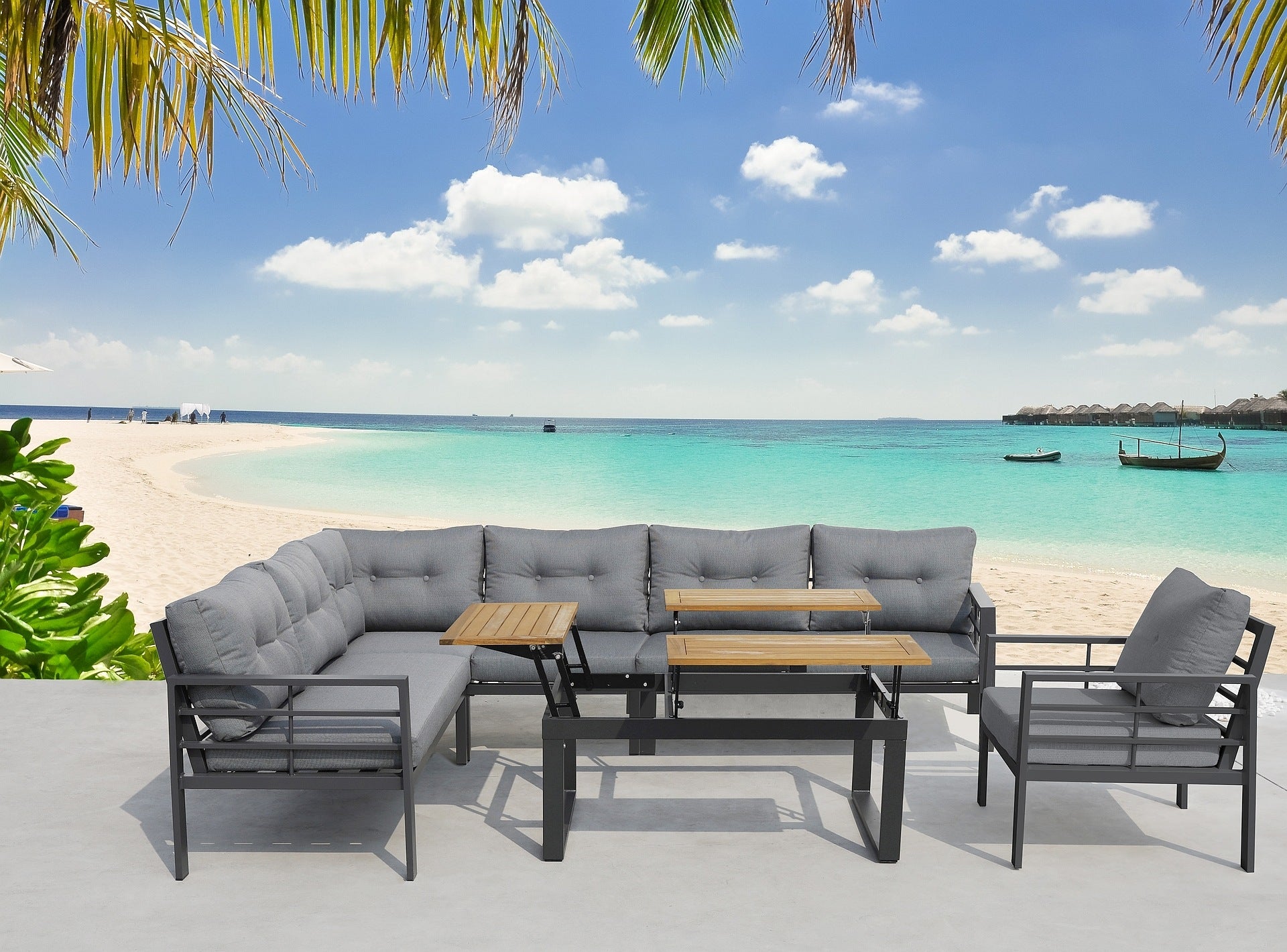 You might also like these models