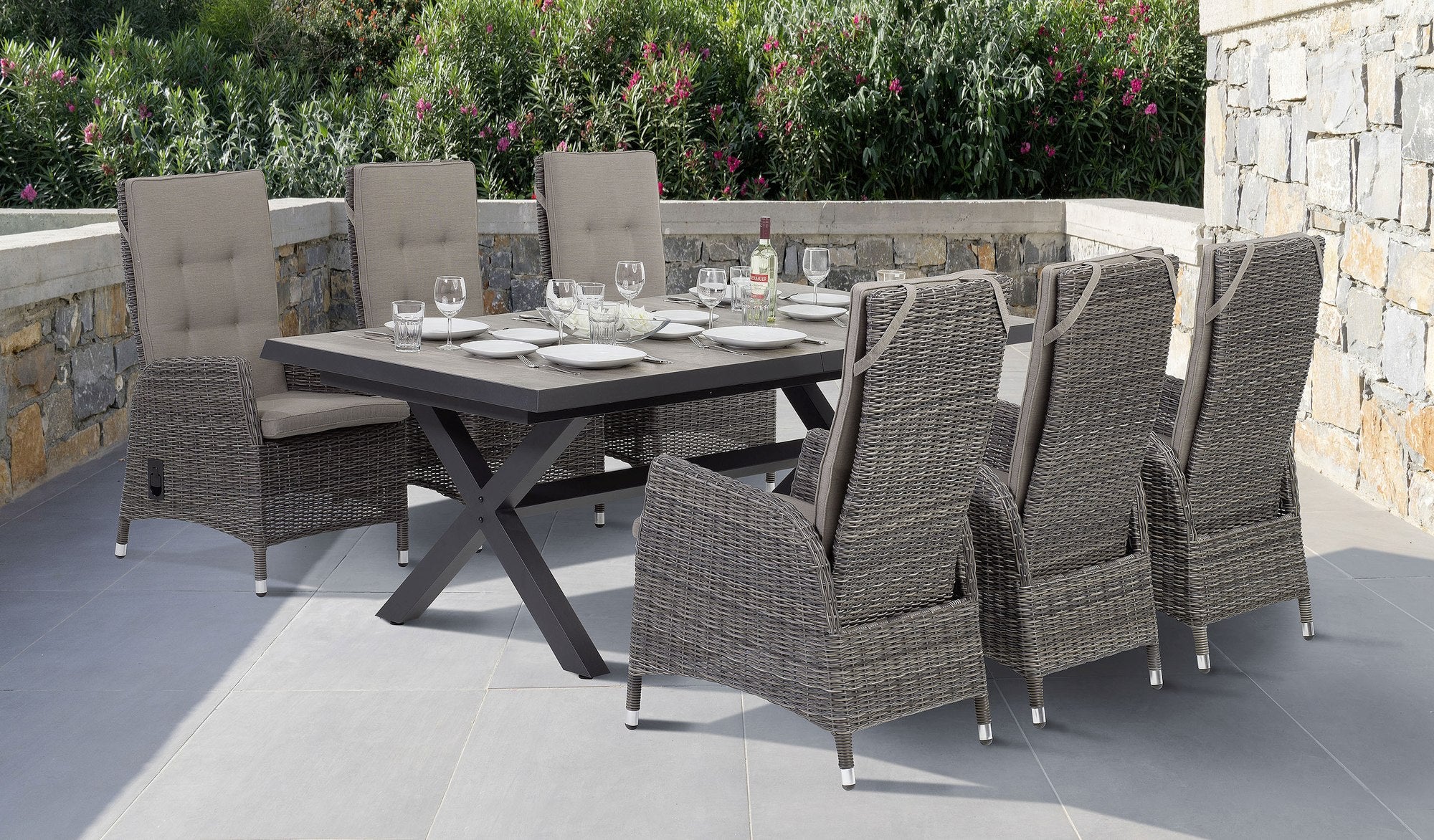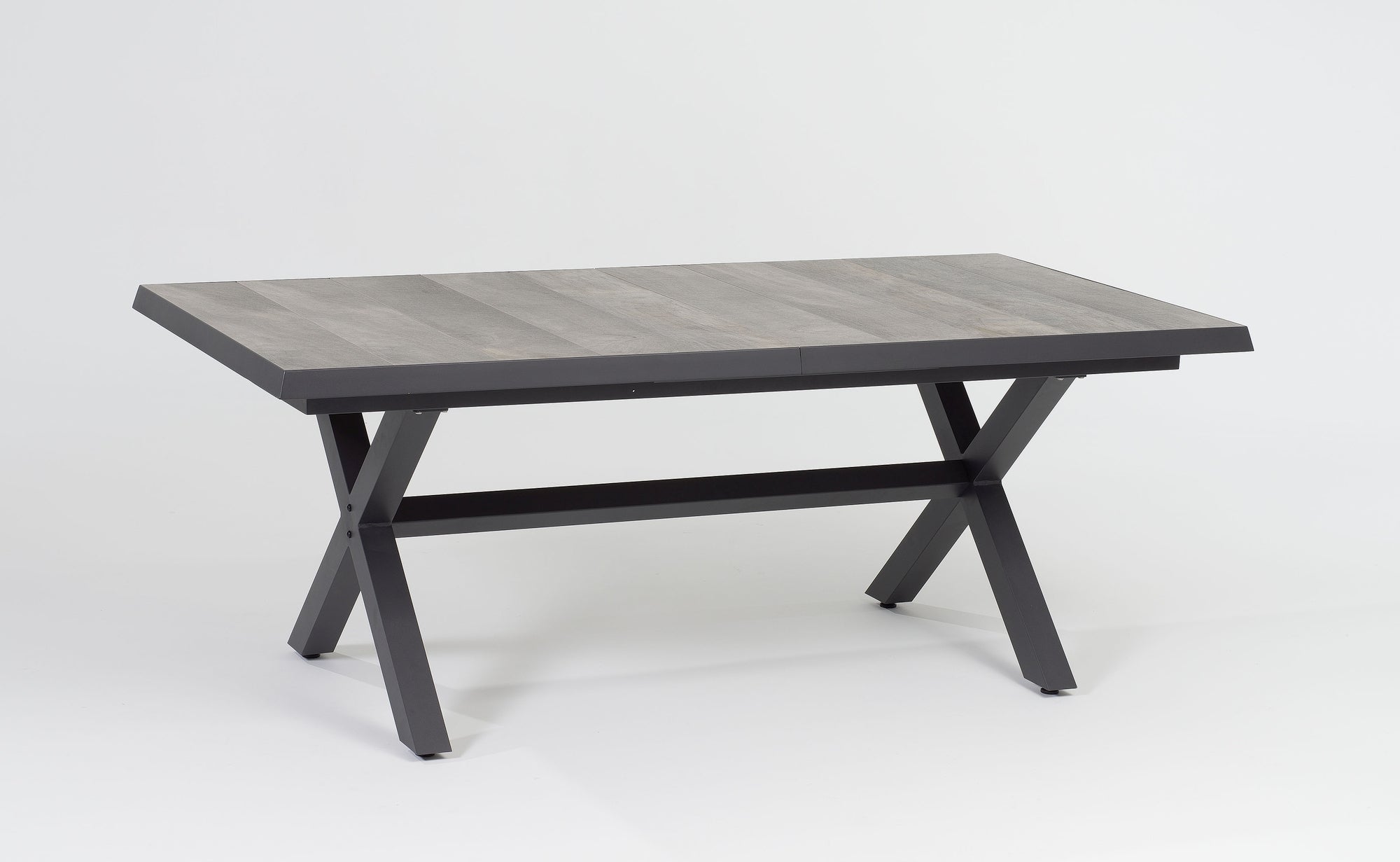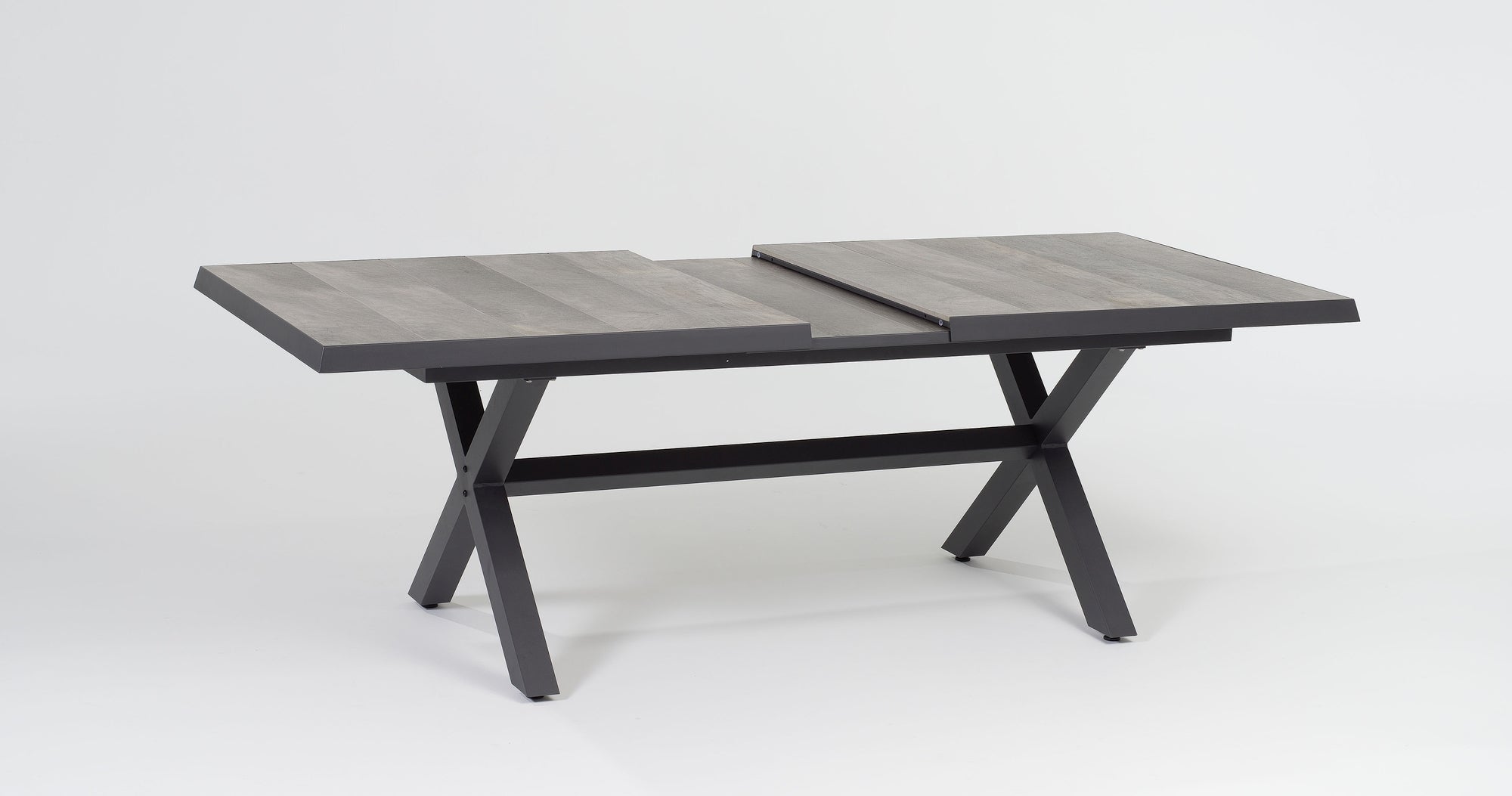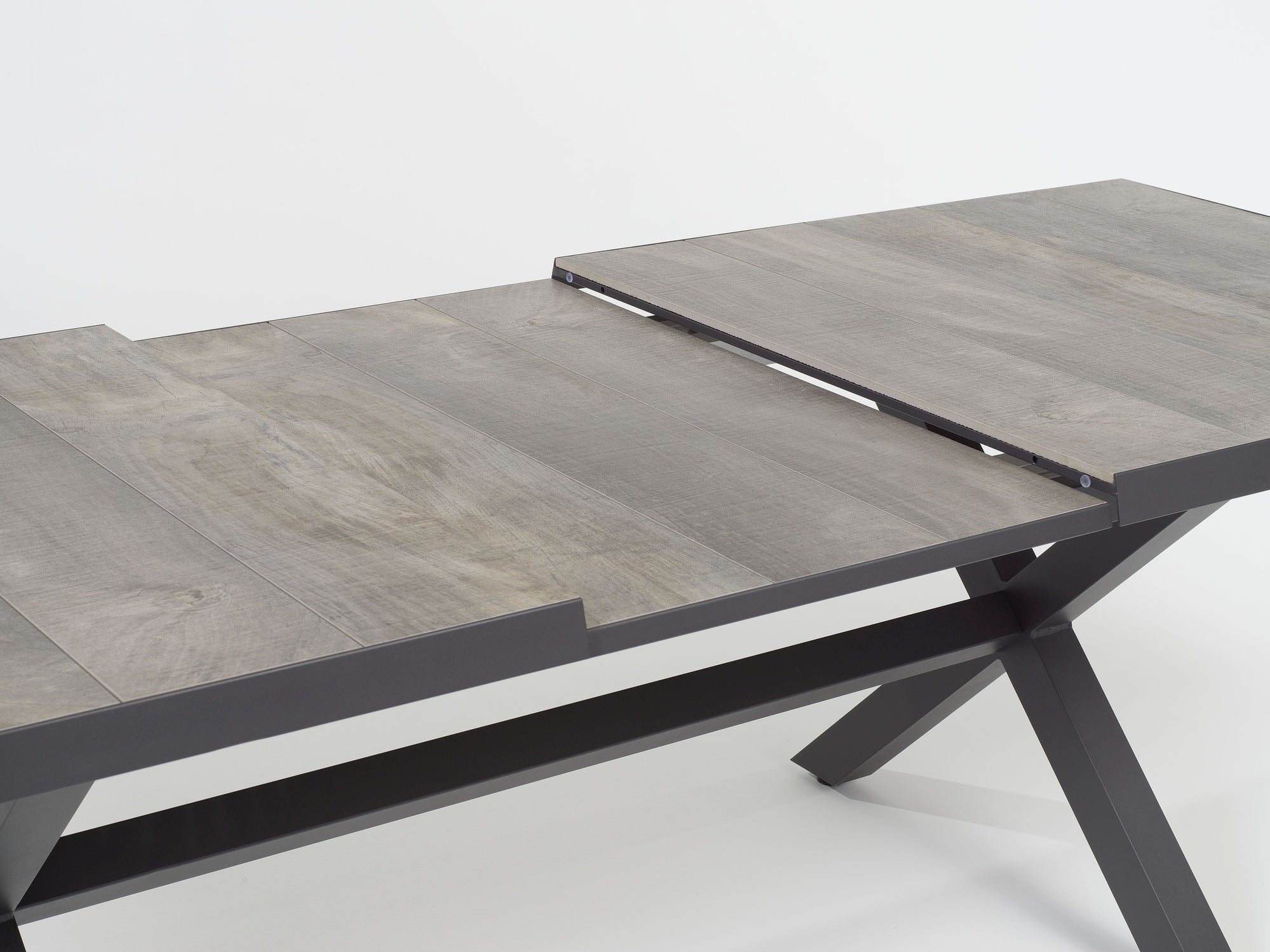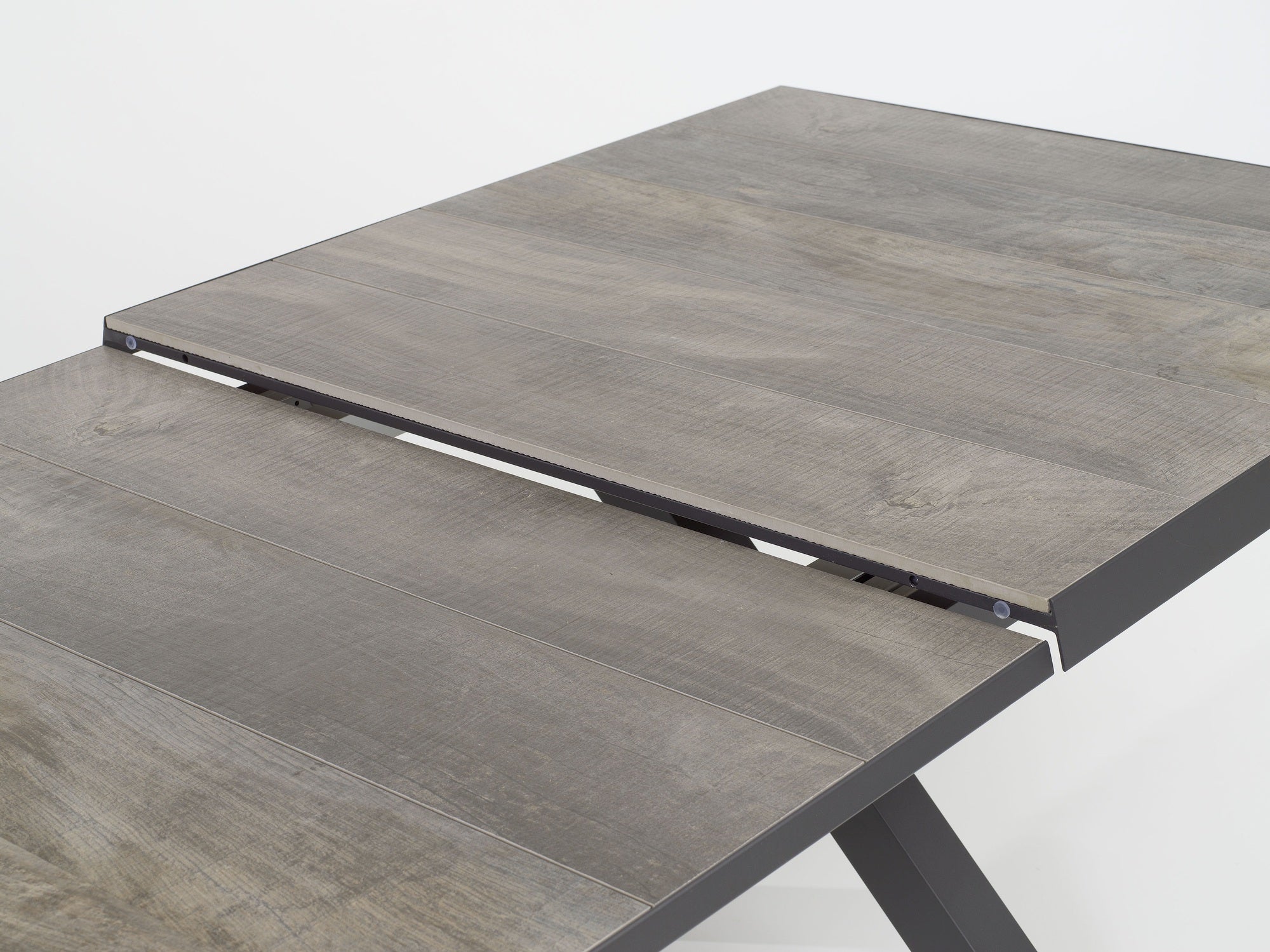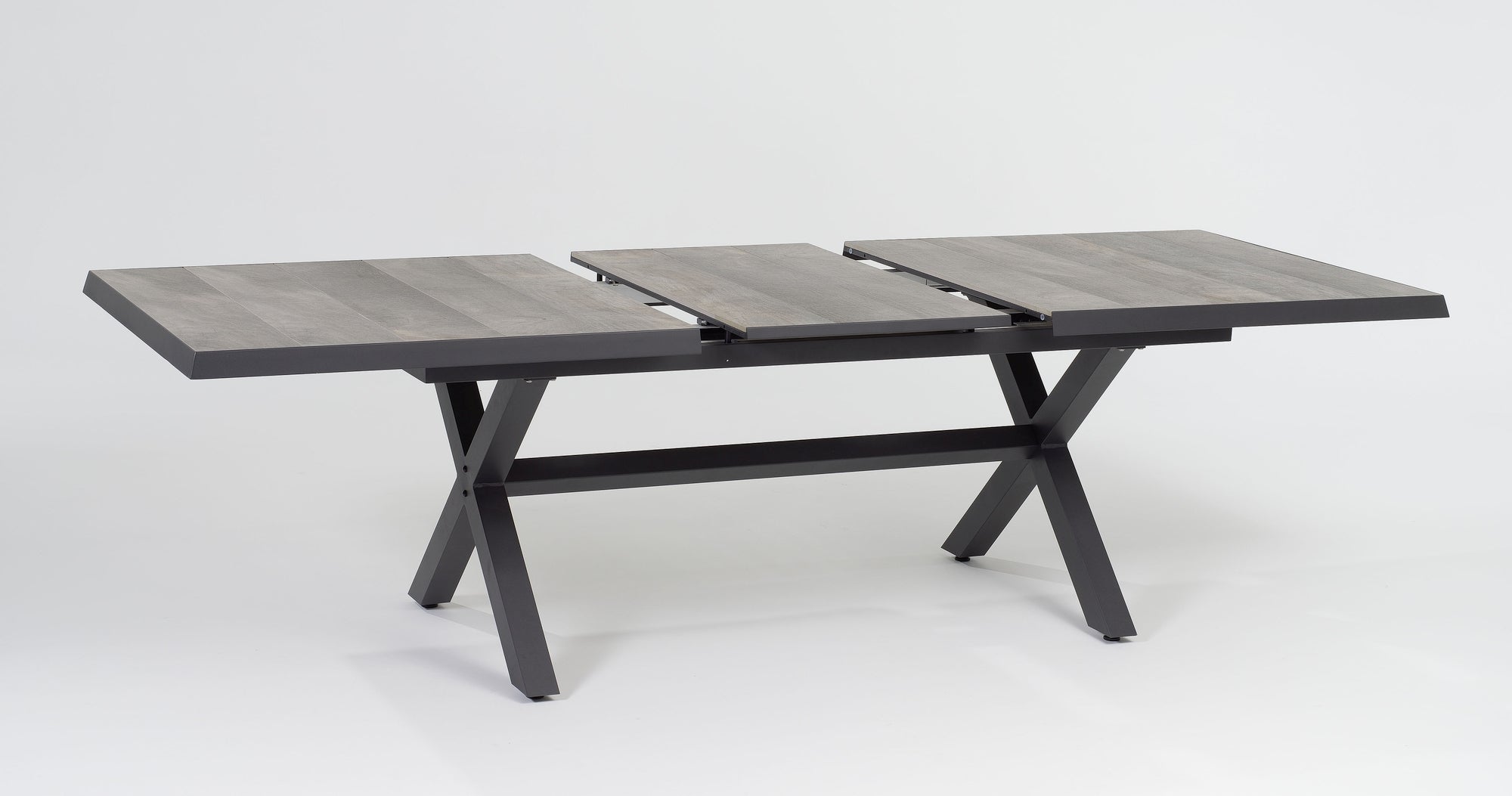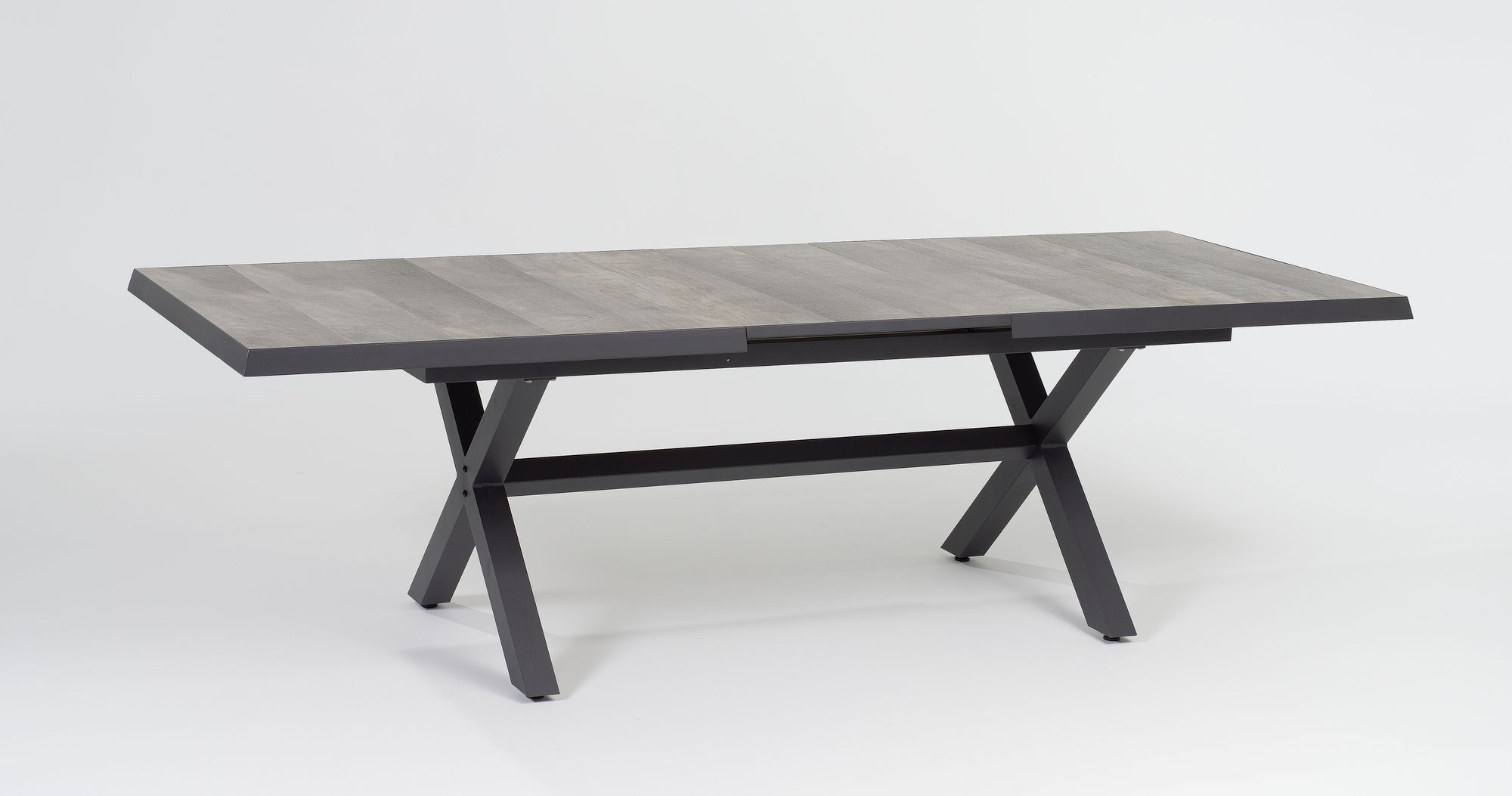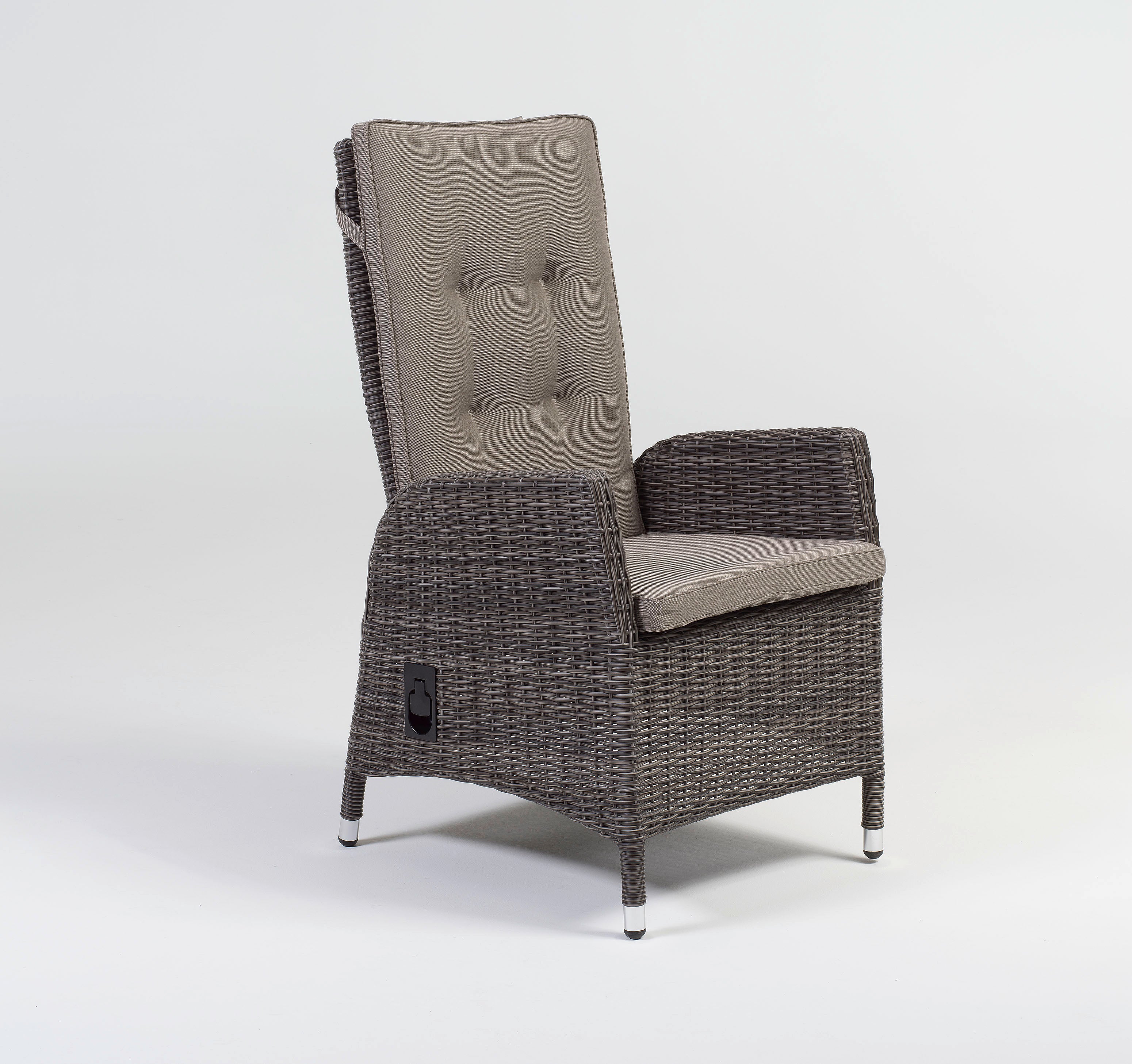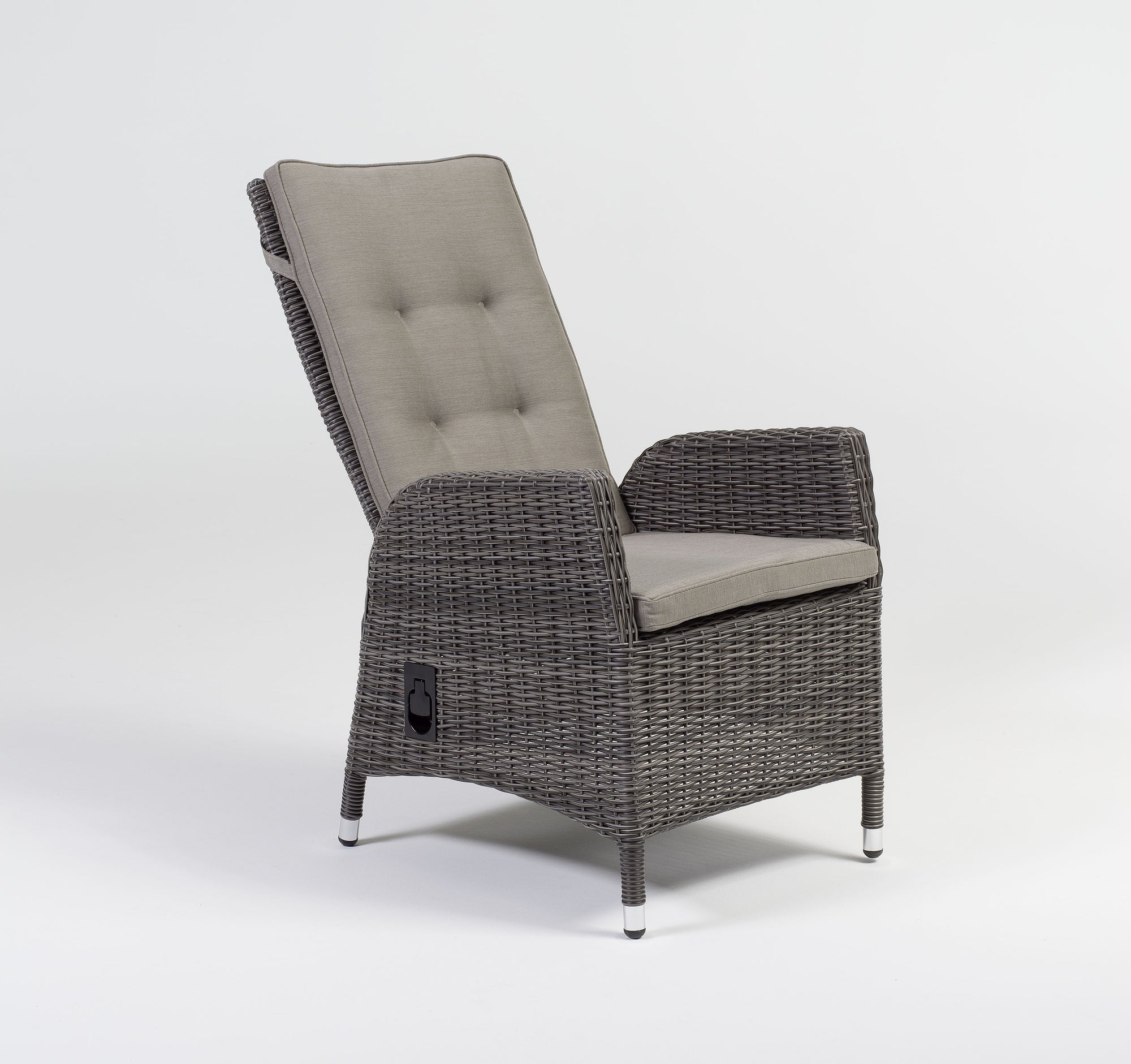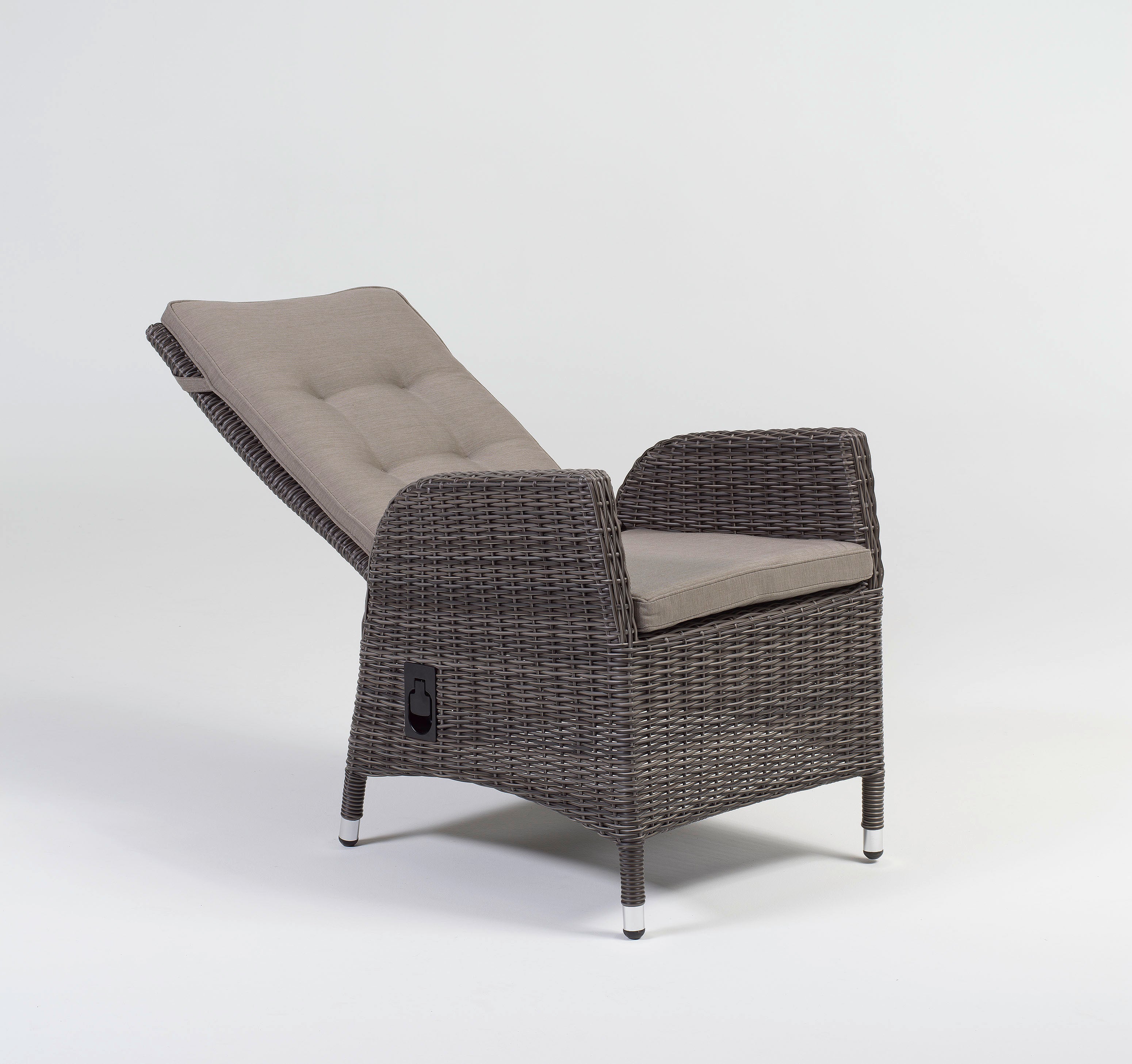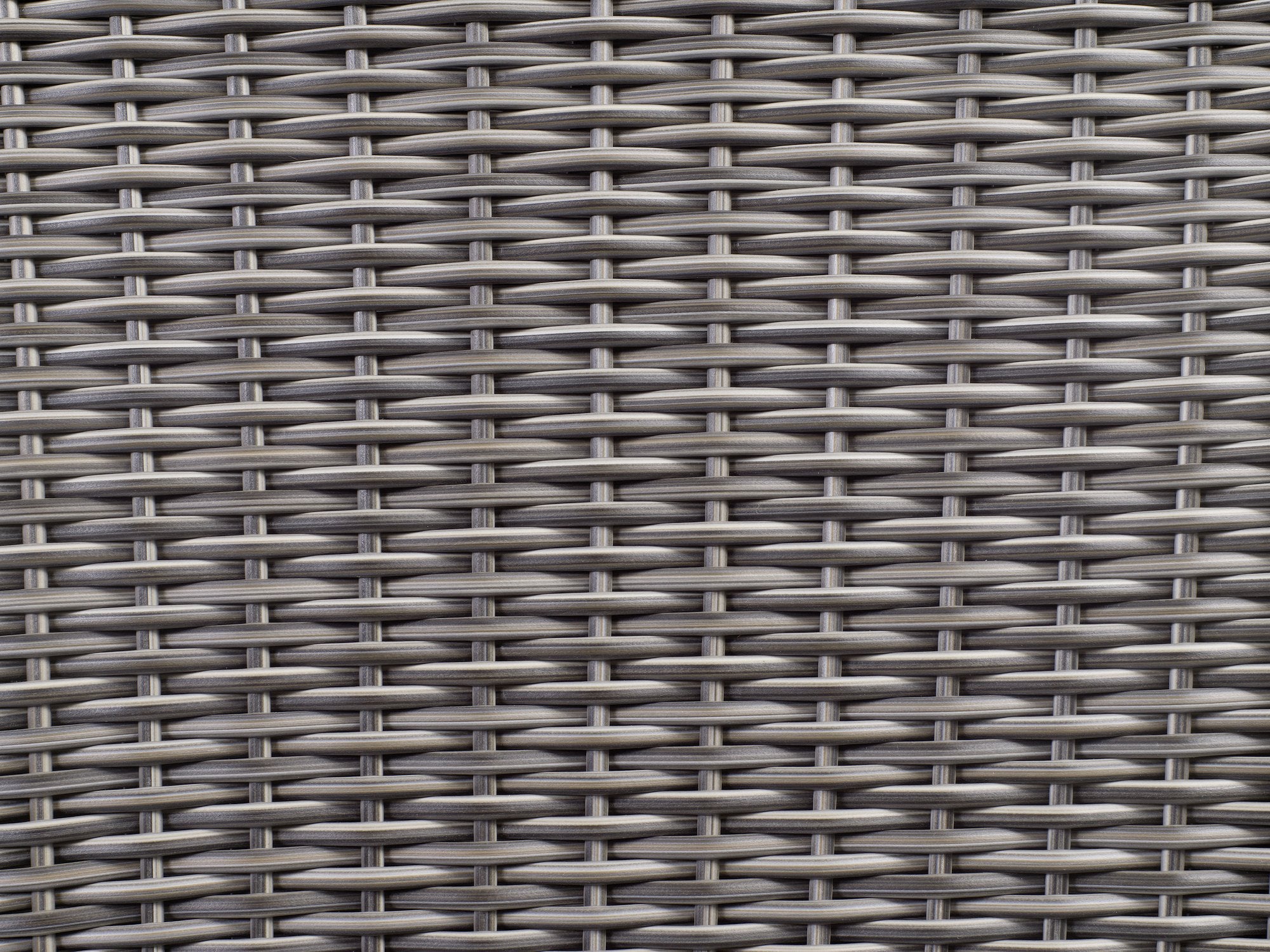 Kenny table group
---
Die Tischgruppe Kenny versprüht ein gemütliches Ambiente durch einen bequemen Lounge-Look.
Maximale Gemütlichkeit garantieren die Stühle. Sie sind vollständig mit einem Kunststoffgefecht der Farbe mixed grau-braun umwickelt und mit taupefarbenen Kissenauflagen ausgestattet. Die Rückenlehne der Pölster wirkt durch die eingezogene Kreuzsteppung moderner und bieten einen besonderen Eye-Catcher. Jeder Stuhl ermöglicht es, die Rückenlehen individuell einzustellen oder sogar in eine bequeme Liegeposition zu bringen.
Der Tisch besteht aus anthrazitfarbenen Aluminium-Vierkantrohren und ist mit einer ausgeklügelten Auszugsfunktion ausgestattet. Die Tischplatte wird einfach - ohne viel Kraftaufwand - auf einer Seite aufgeschoben, gleichzeitig schiebt sich mittels Syncron-Auszug die gegenüberliegende Tischplatte ebenfalls auf. Nach einem kleinen Ruck hebt sich die mittig liegende Erweiterungsplatte automatisch hoch und fügt sich mit den beiden äußeren Platten zu einer riesigen Fläche zusammen. Sie bestehen alle aus hochwertigen Keramik-Latten in Schieferstein-Optik, die zum zusätzlichen Schutz mit einem Alu-Rahmen ummantelt sind.
6 armchairs with cushions 1 dining table
Aluminum square tube anthracite powder-coated
Armchairs completely covered with plastic mesh in the color mixed grey-brown
Cushion cover with taupe fabric, backrest with drawn-in cross-quilting
Ceramic slats in slate stone look, stone grey
The backrest of the armchairs can be gradually tilted using a gas spring. The button for this is integrated in the armrest. Dining table can be extended using a syncron extension: you pull on one side of the table top and the opposite side opens synchronously. Space is gained in the middle for an extension plate, which also rises automatically.
Armchair: width 55 cm depth 62 cm seat height 45 cm total height 86 cm dining table: length 204 extendable to 264 cm depth 103 cm total height 79 cm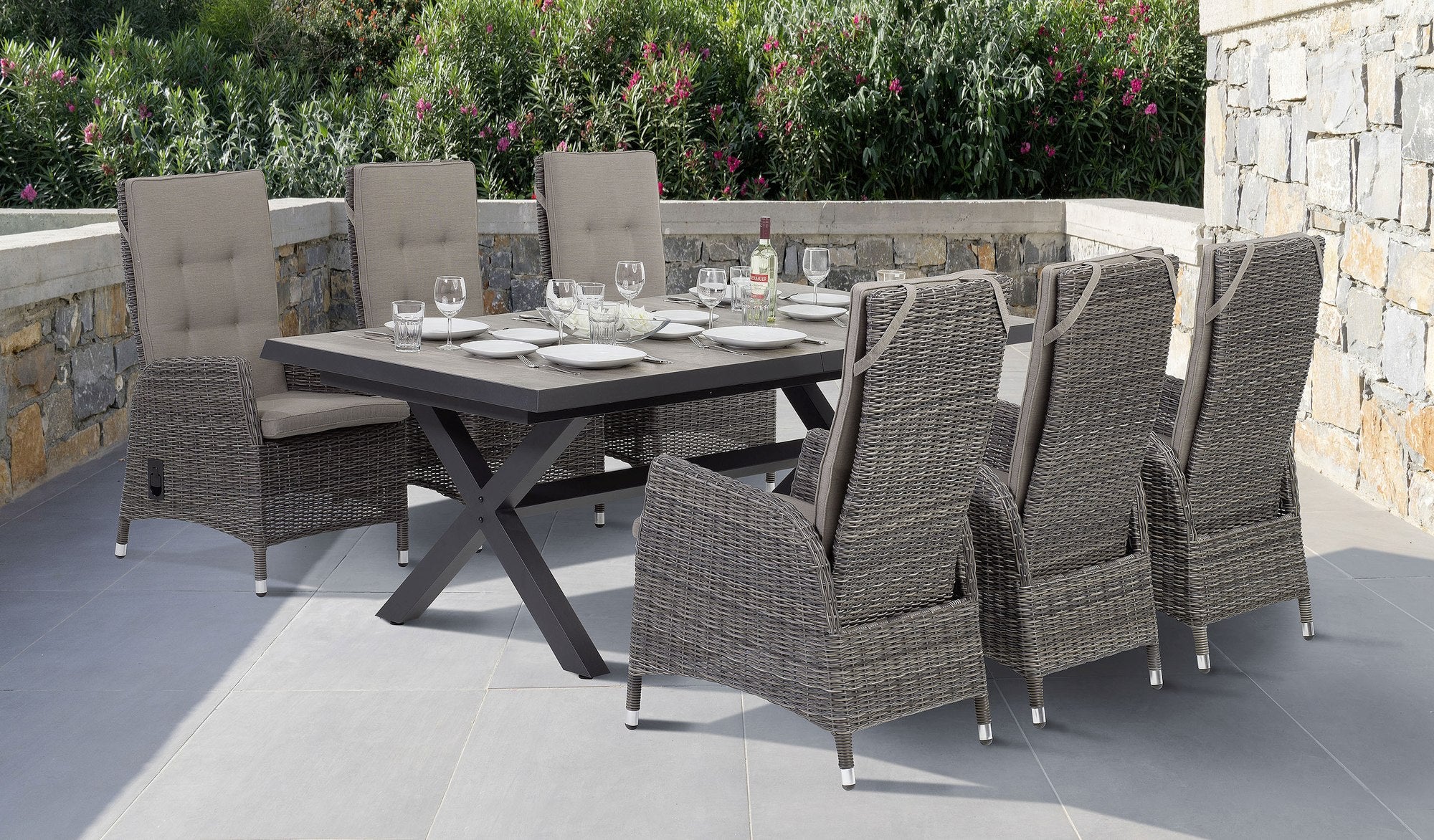 You might also like these models