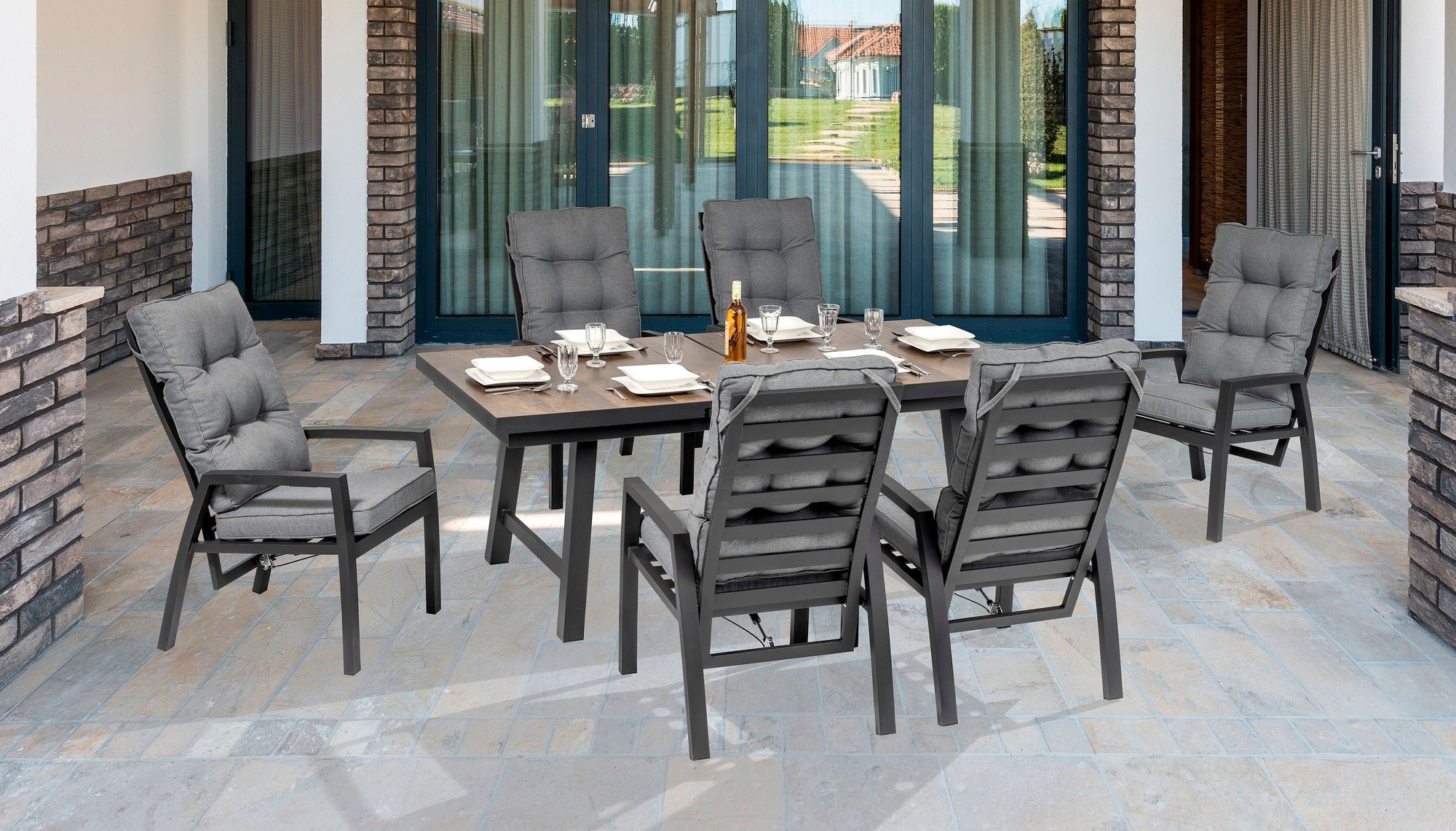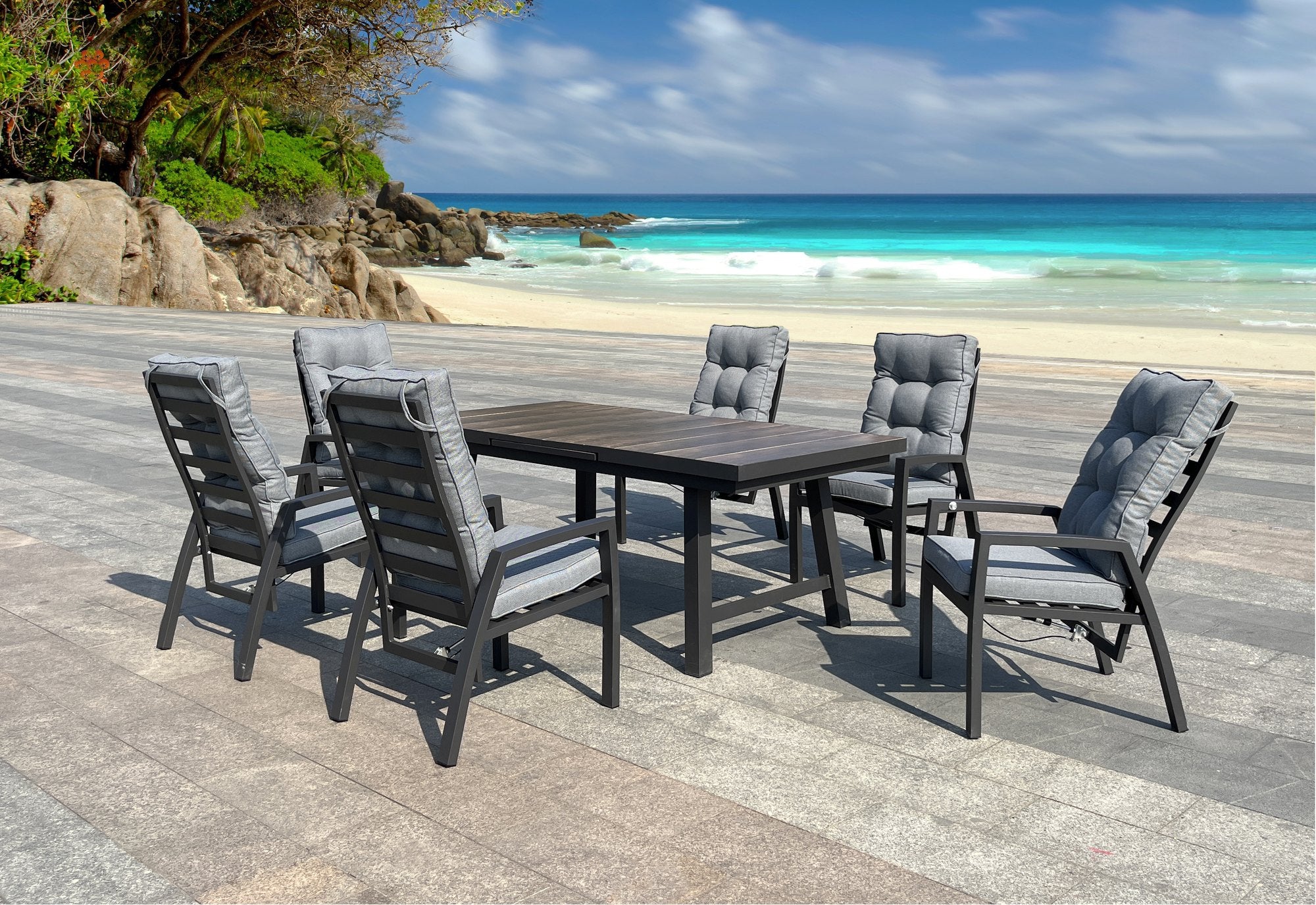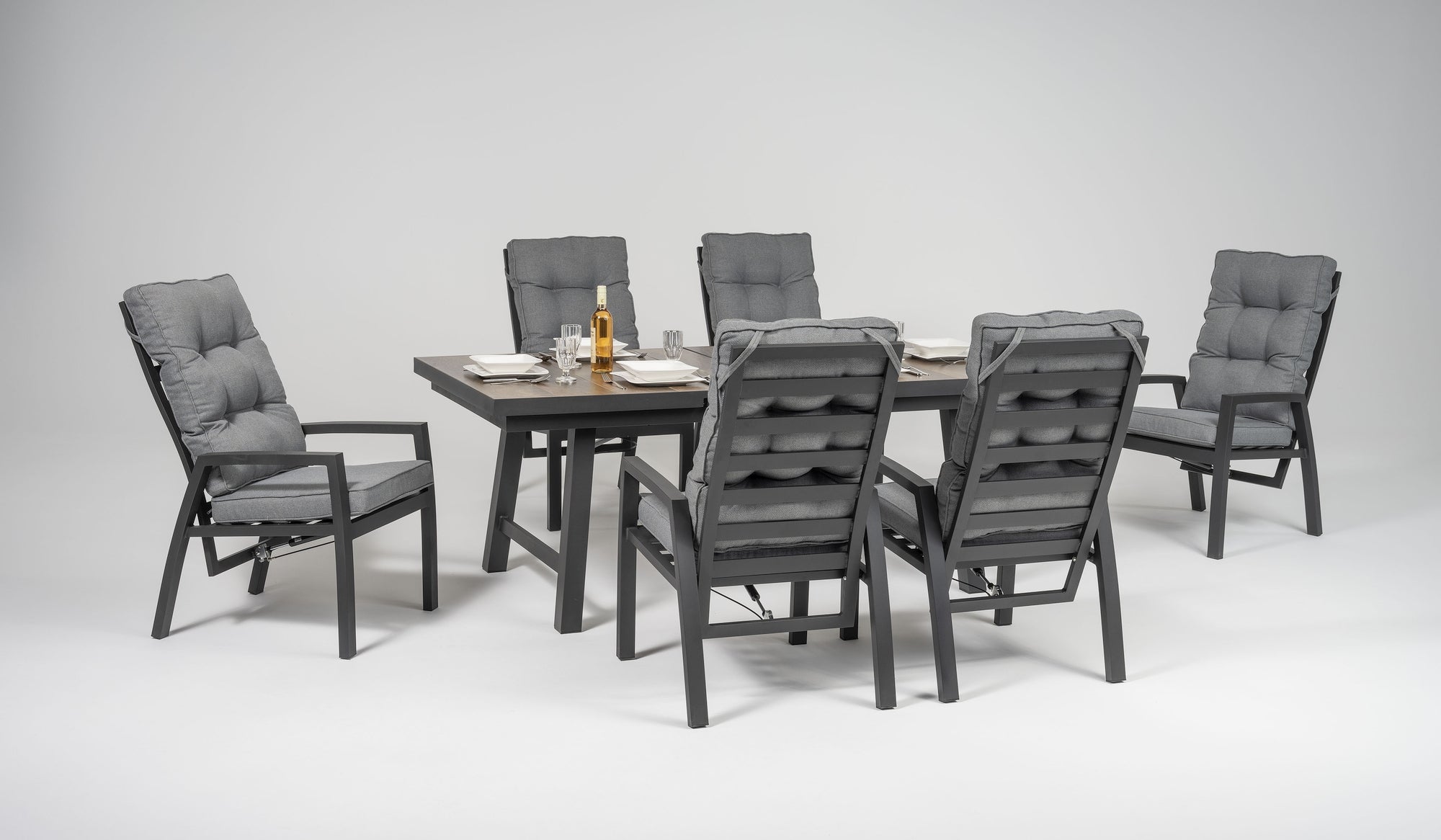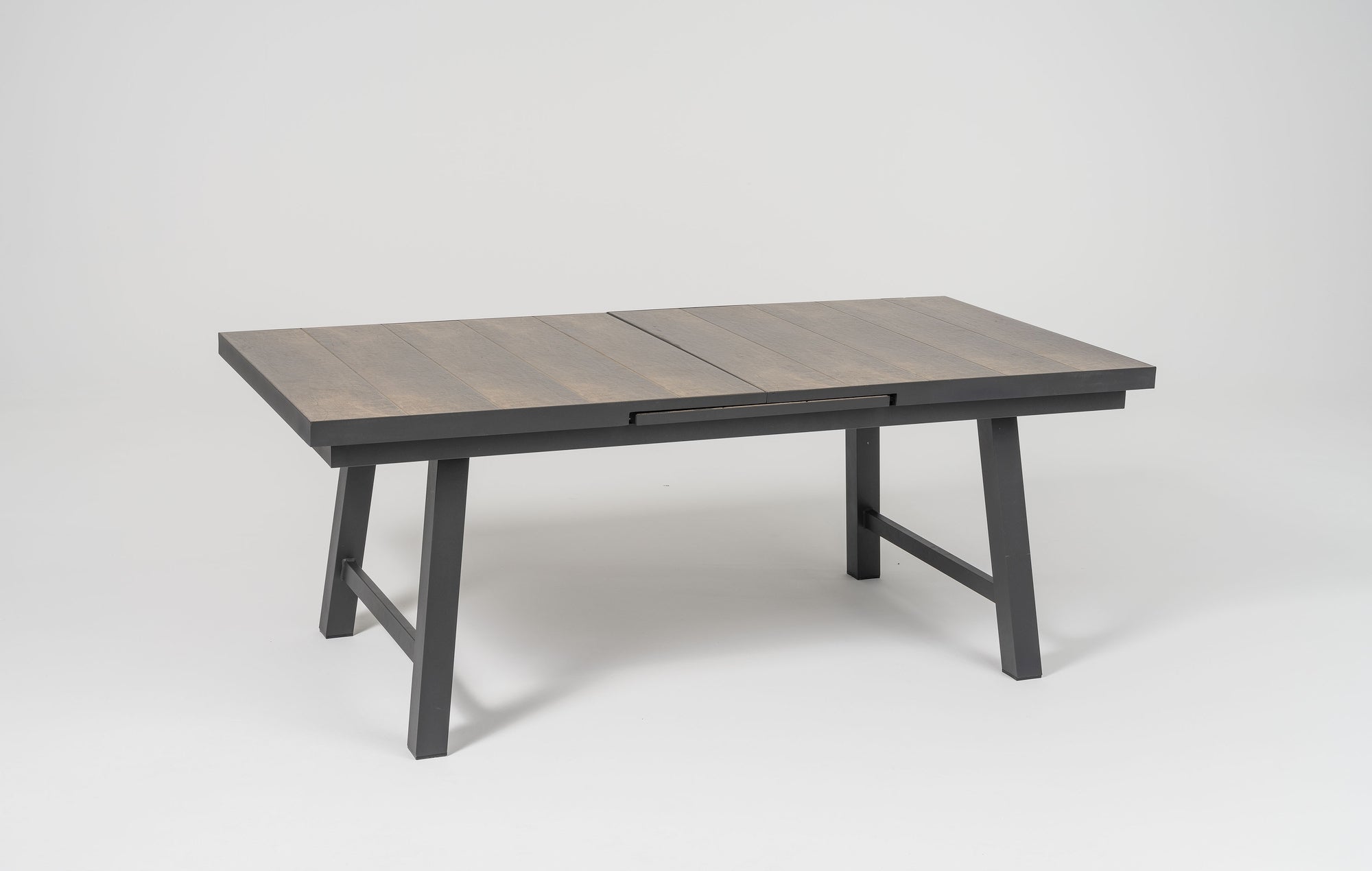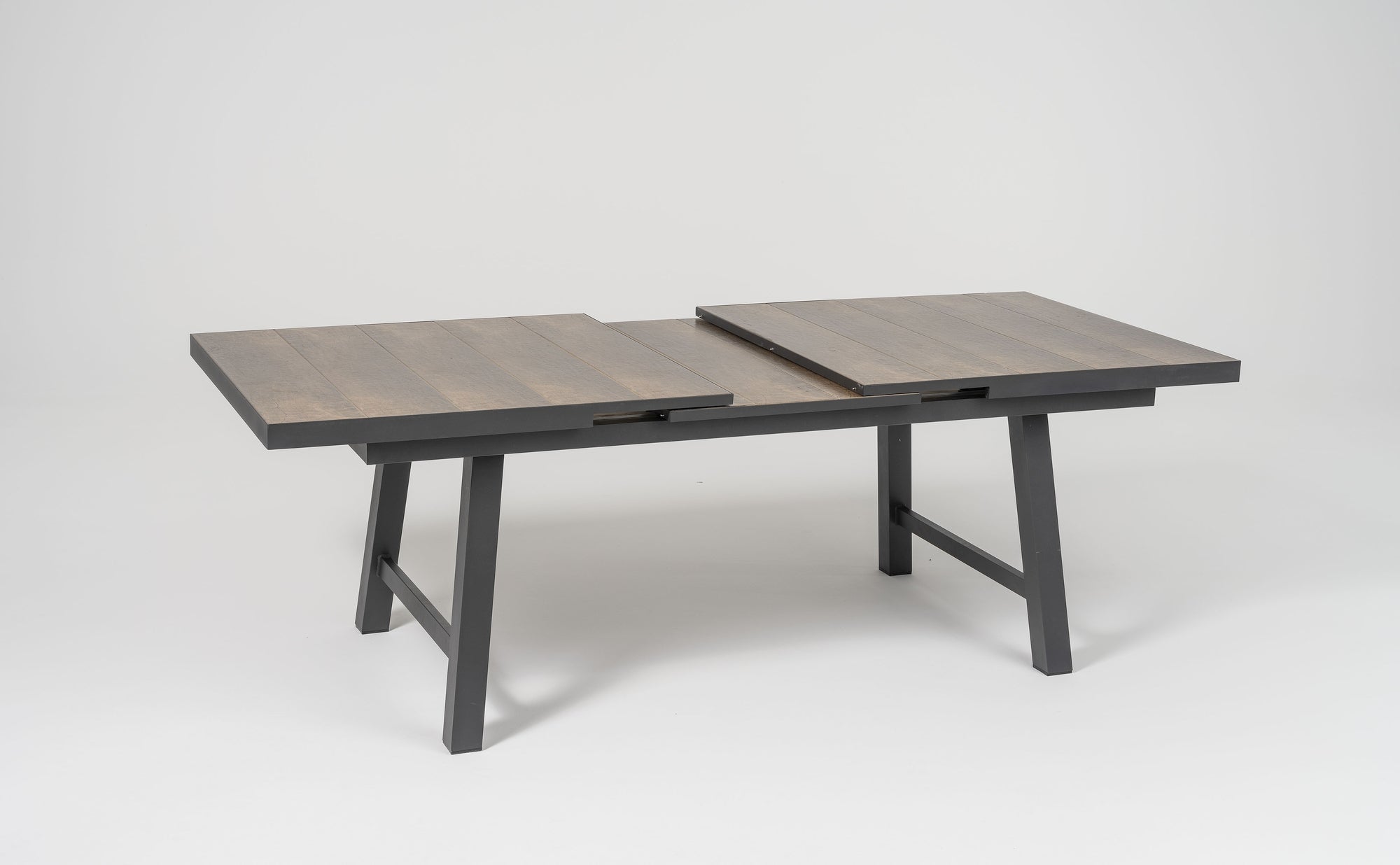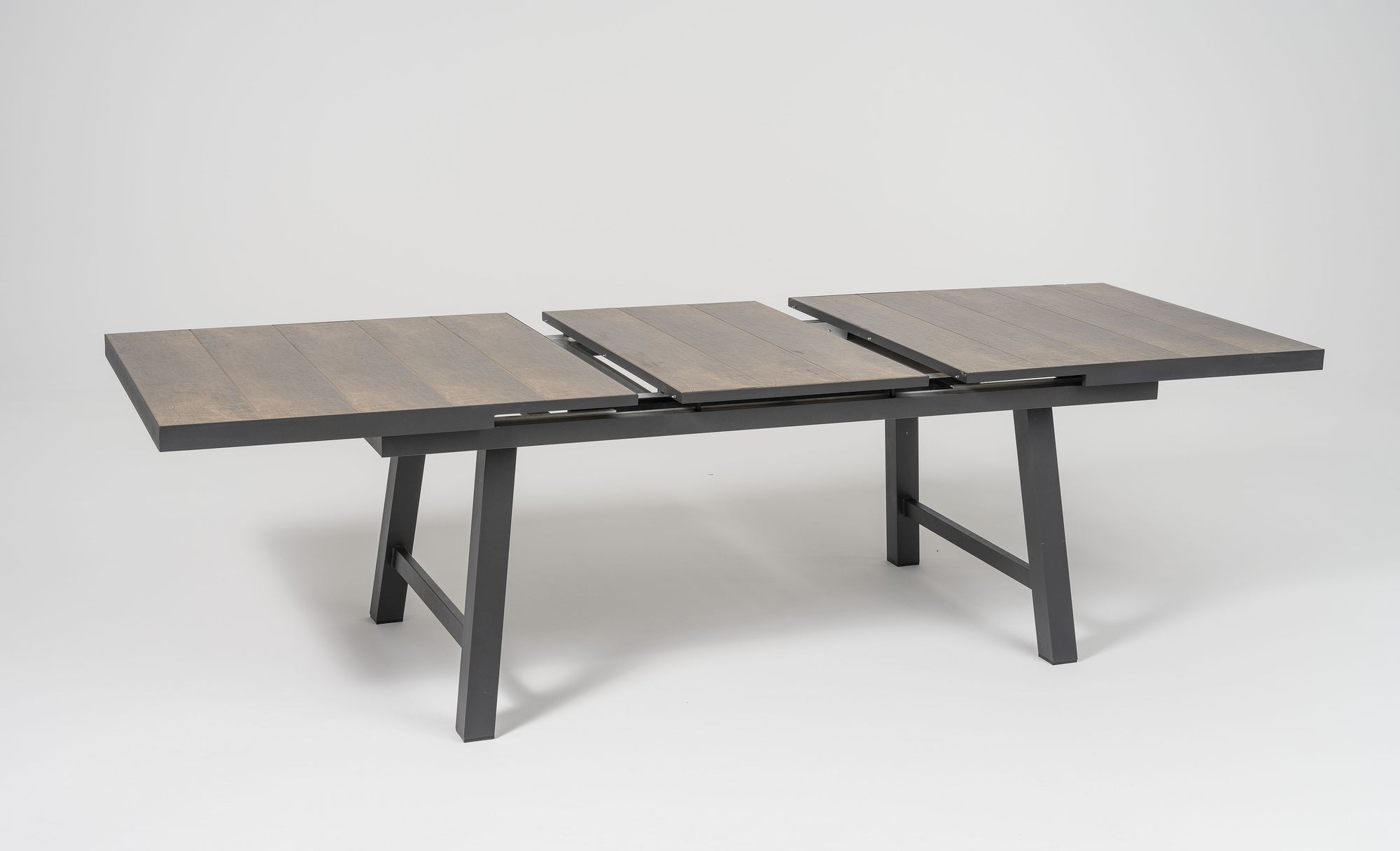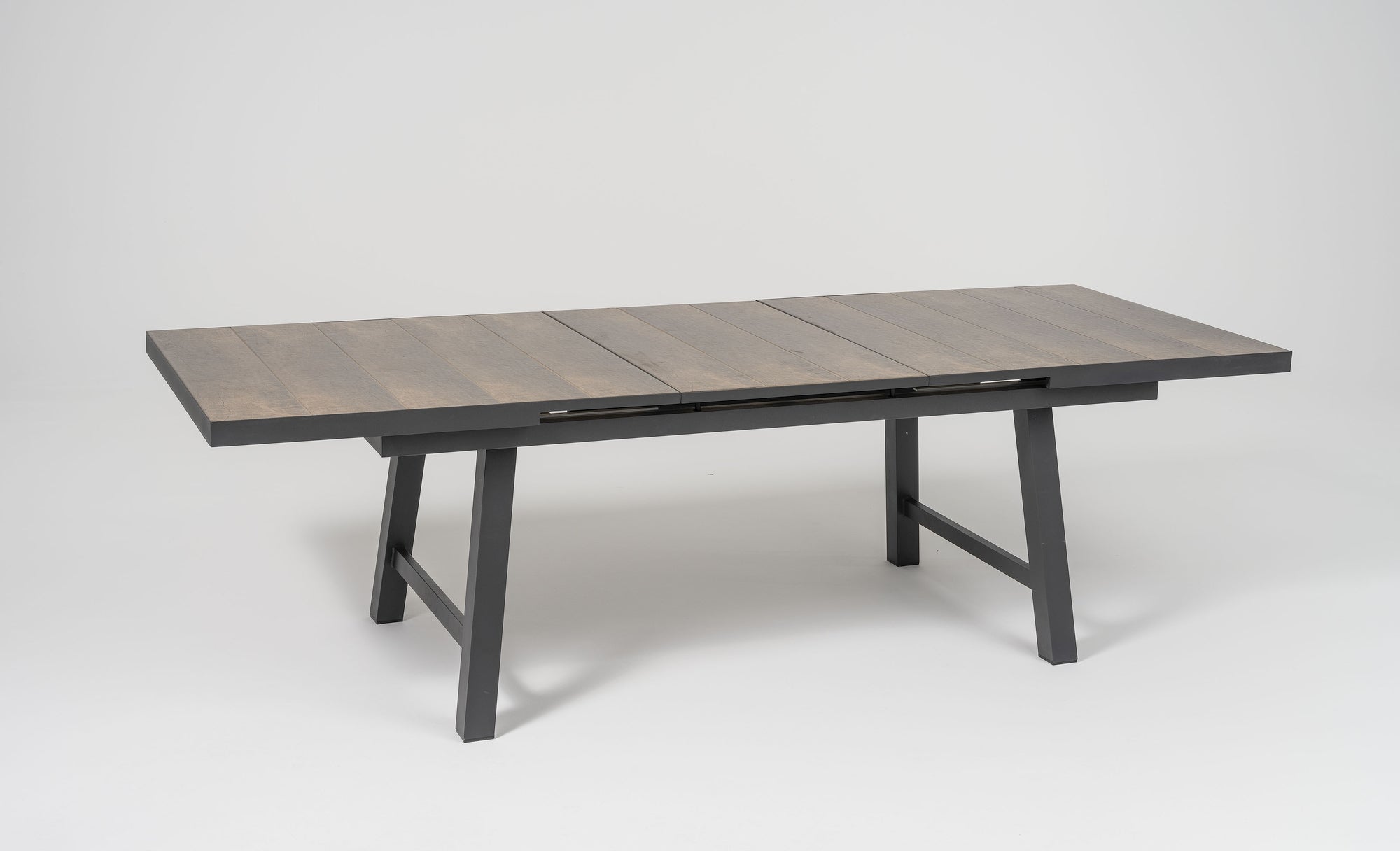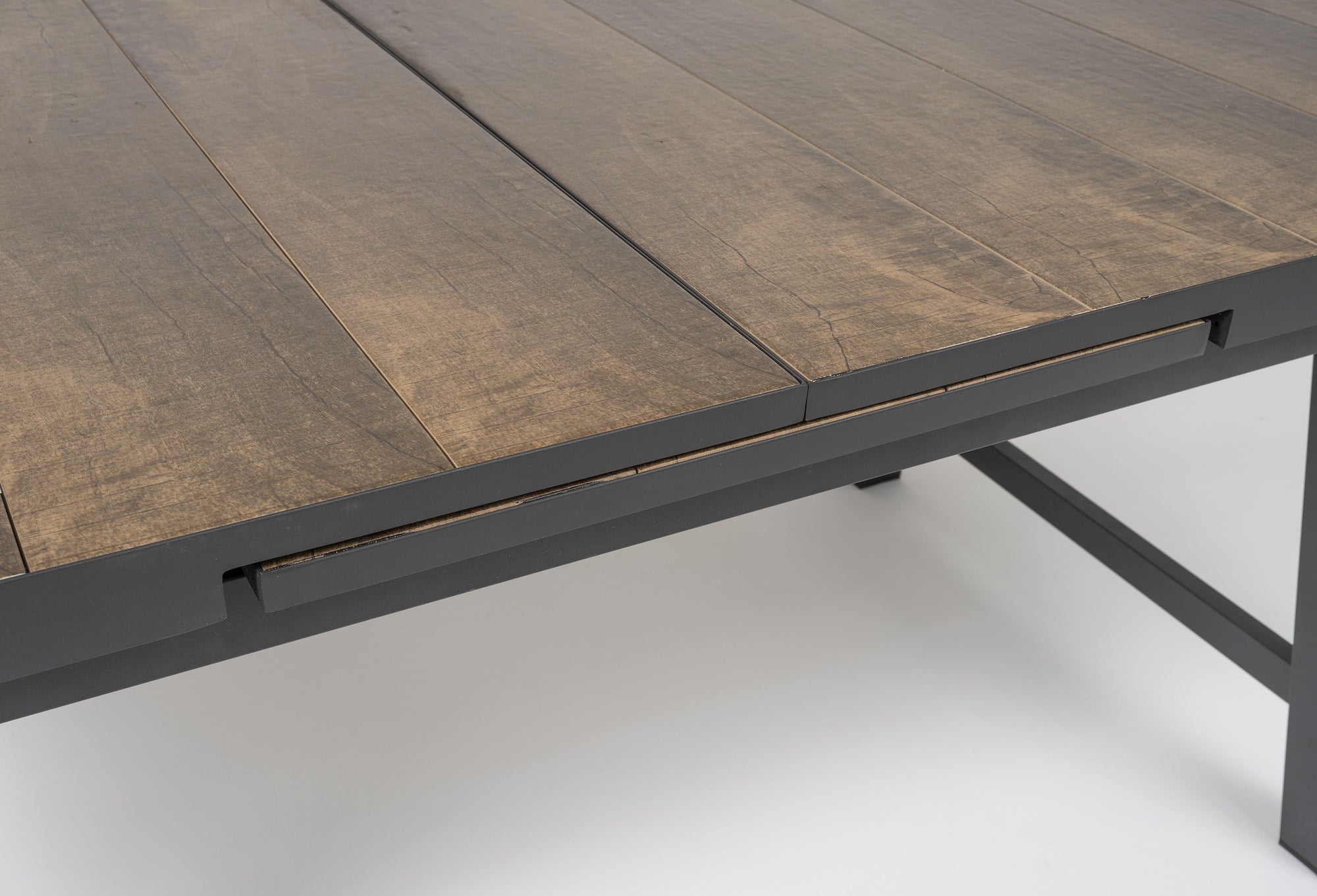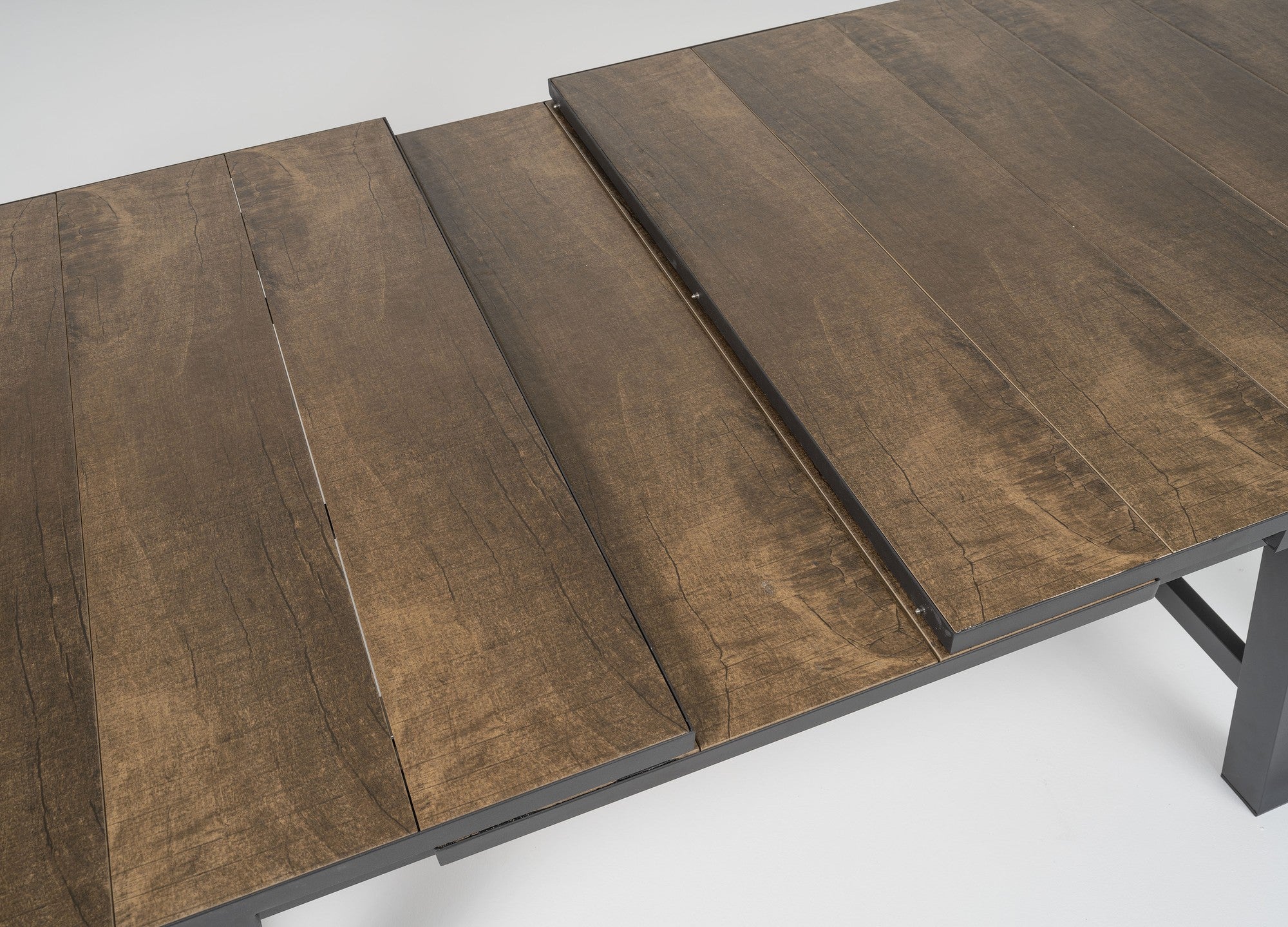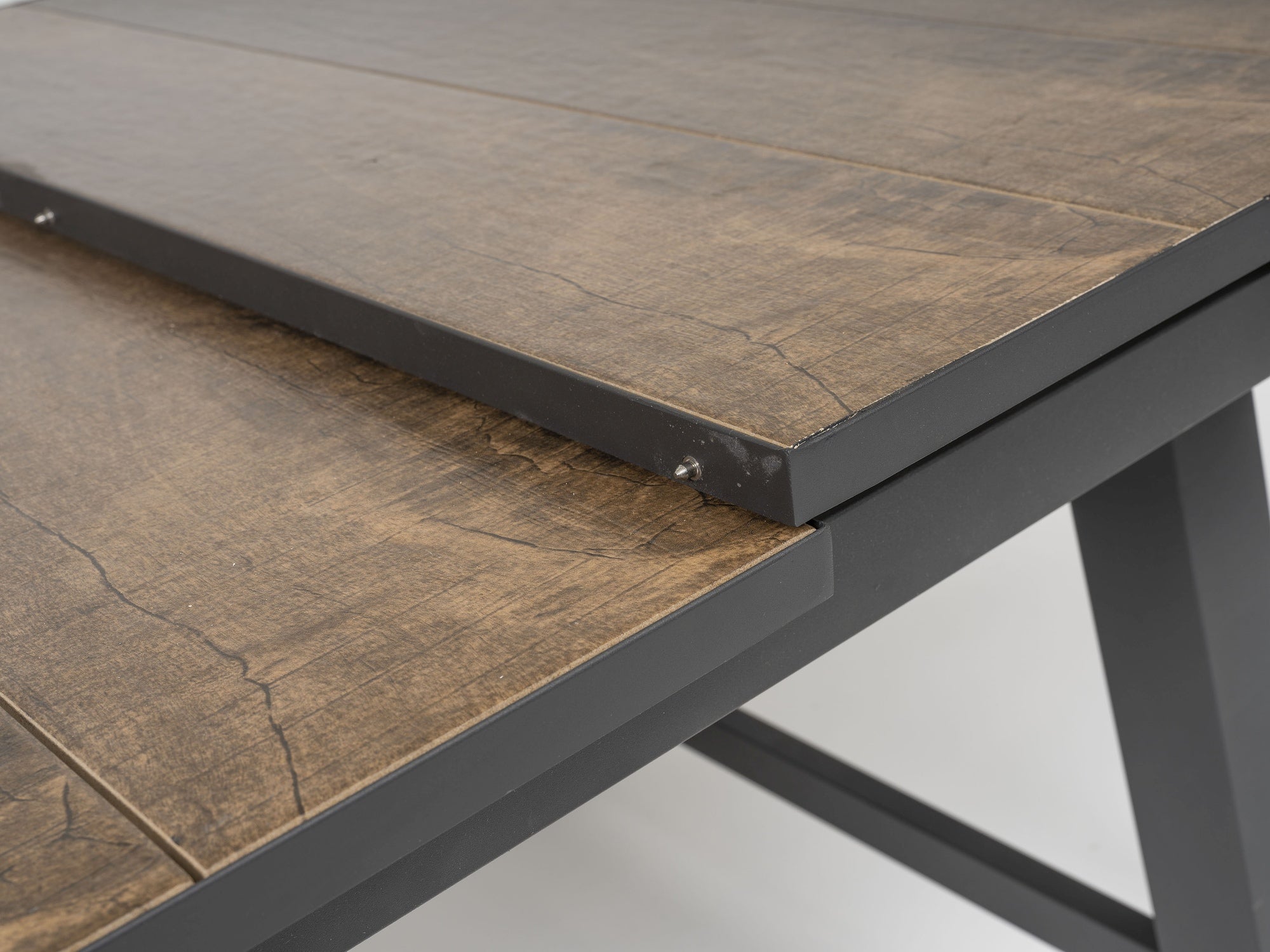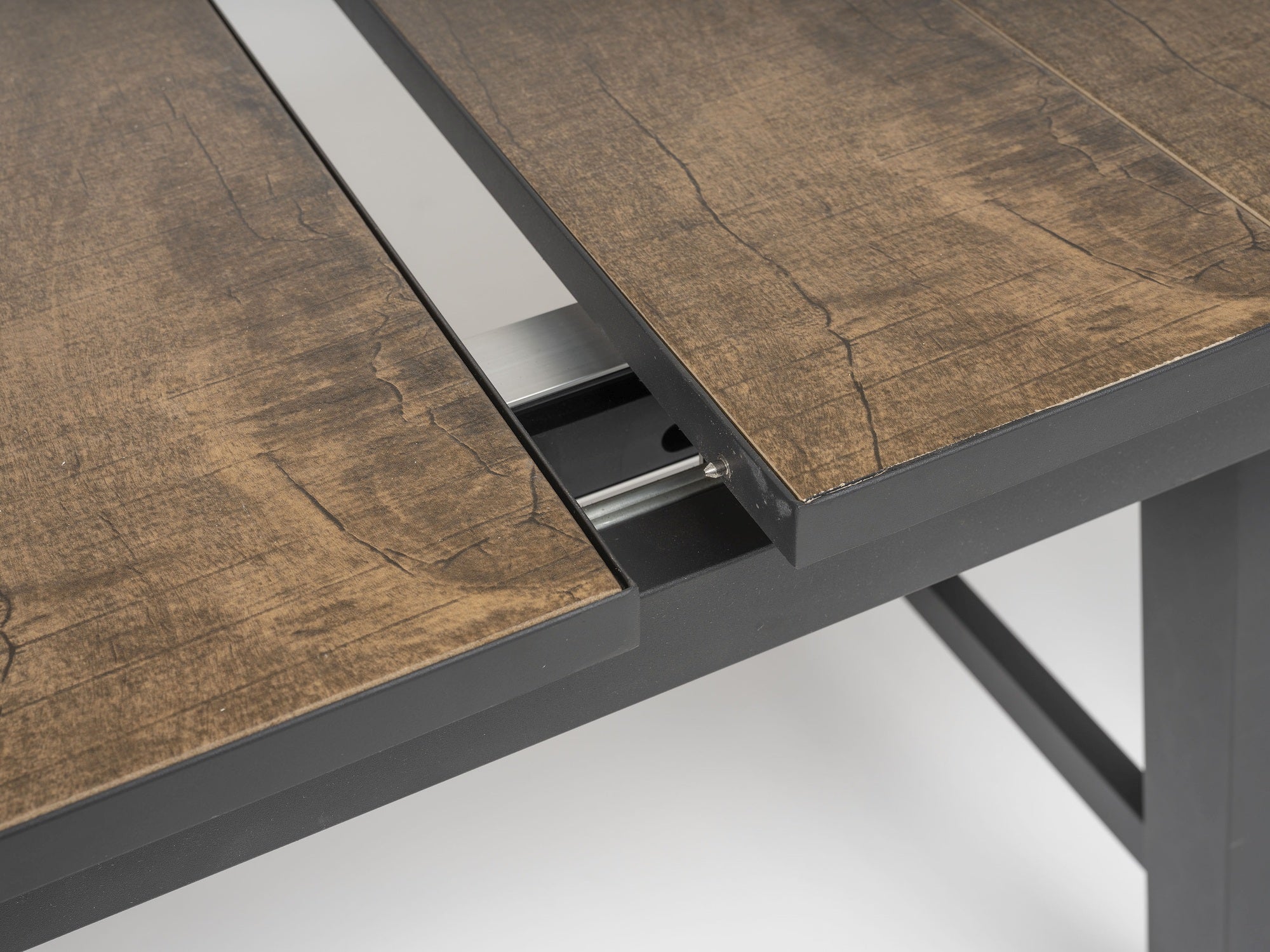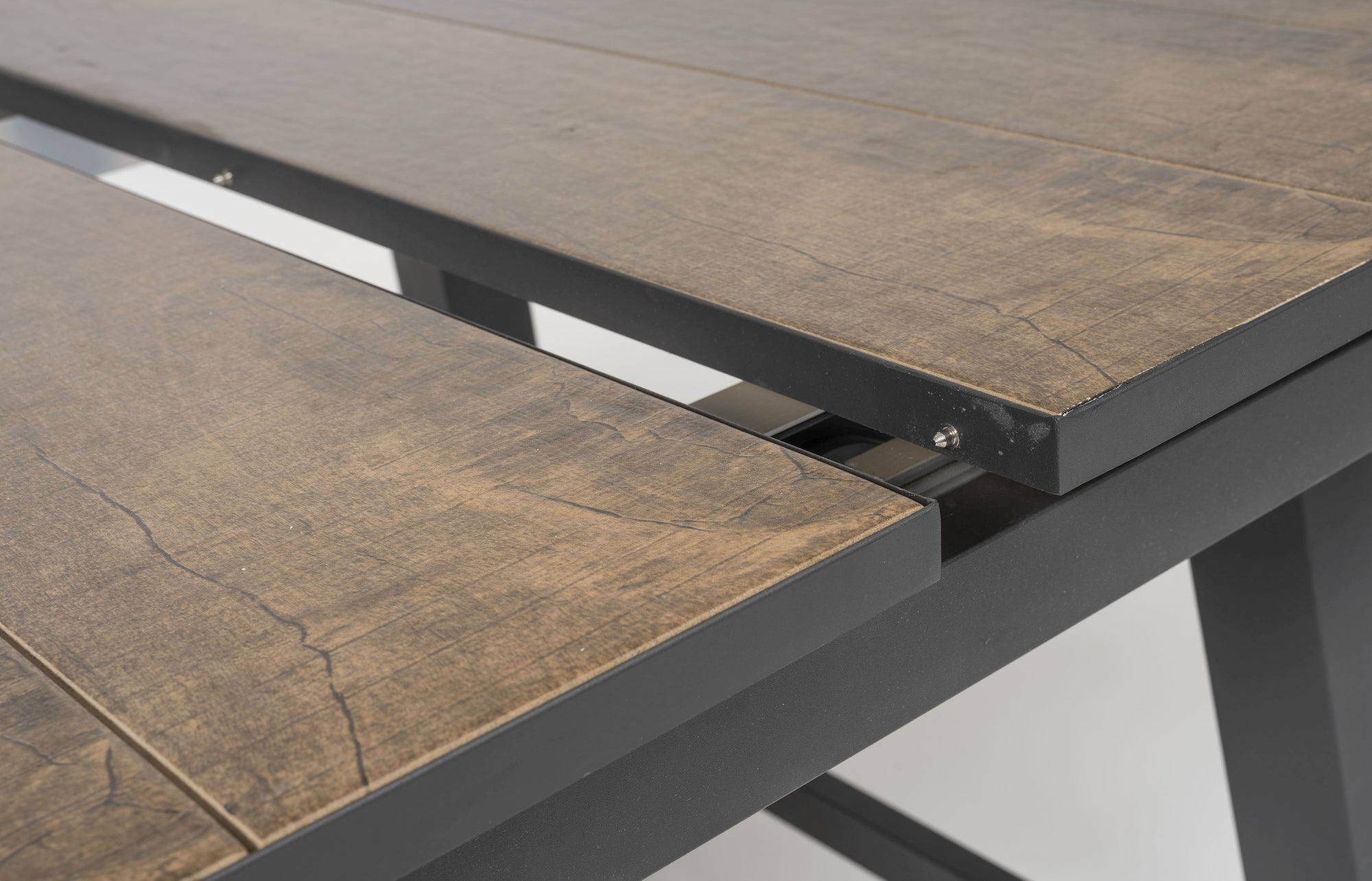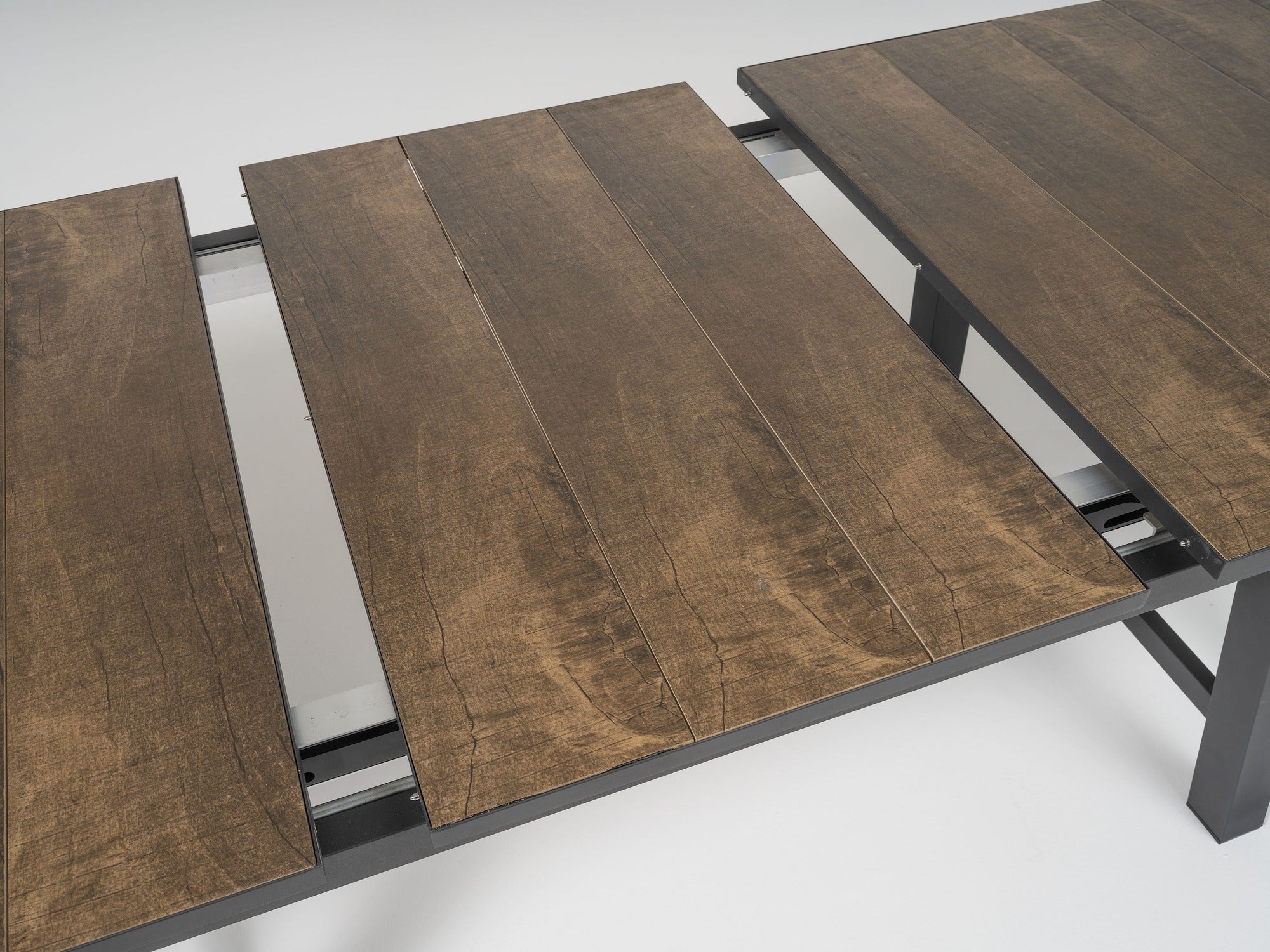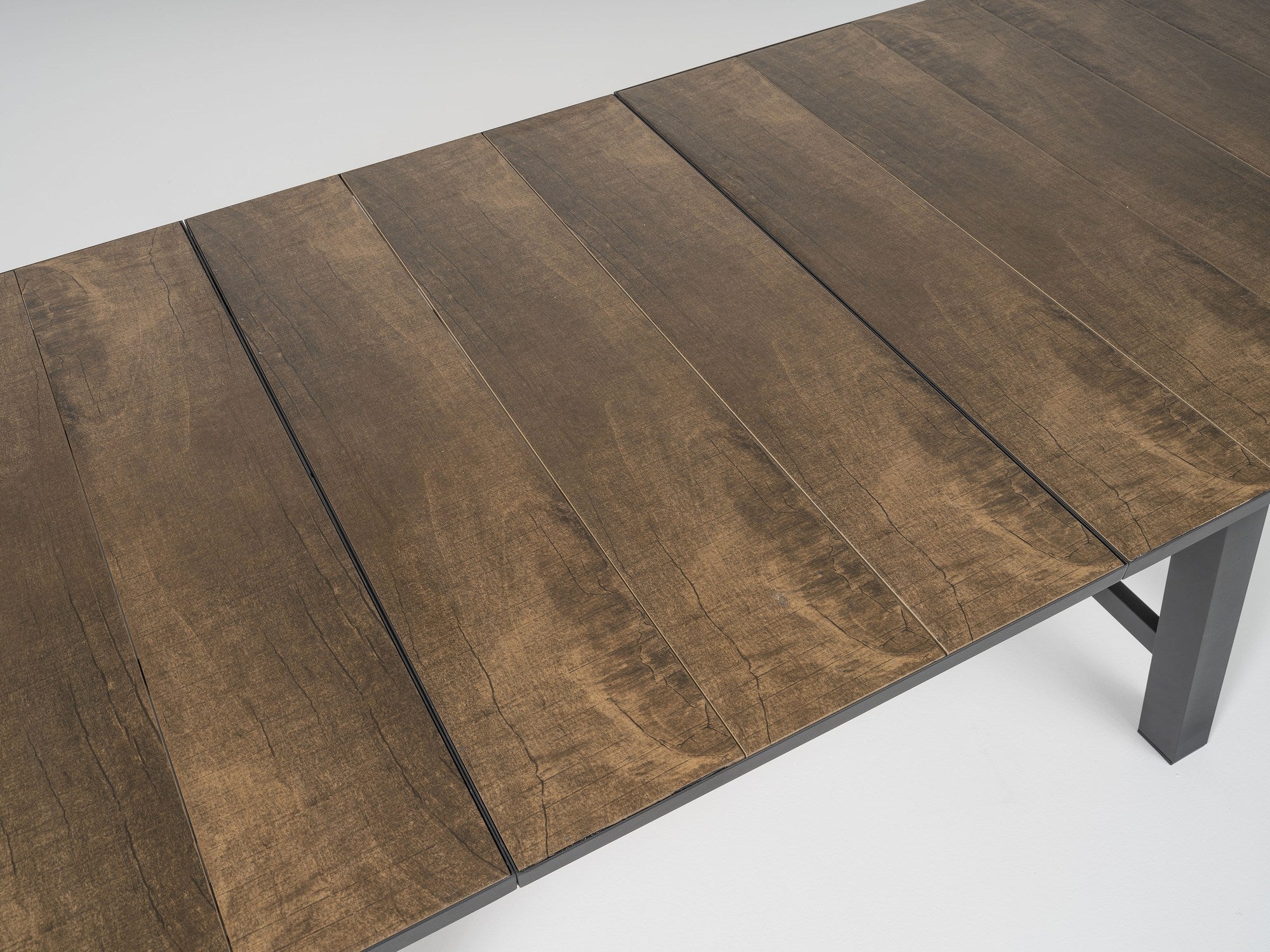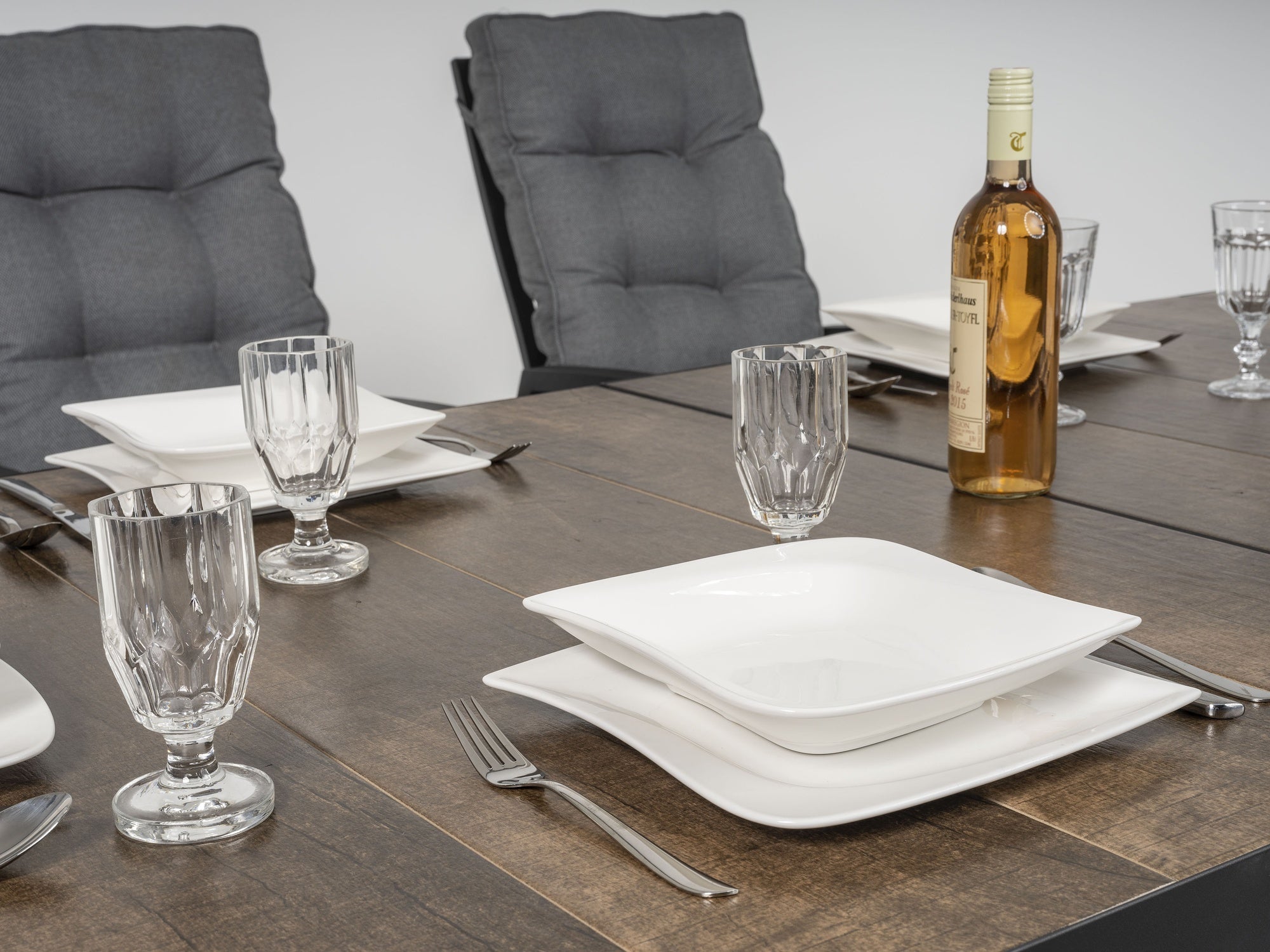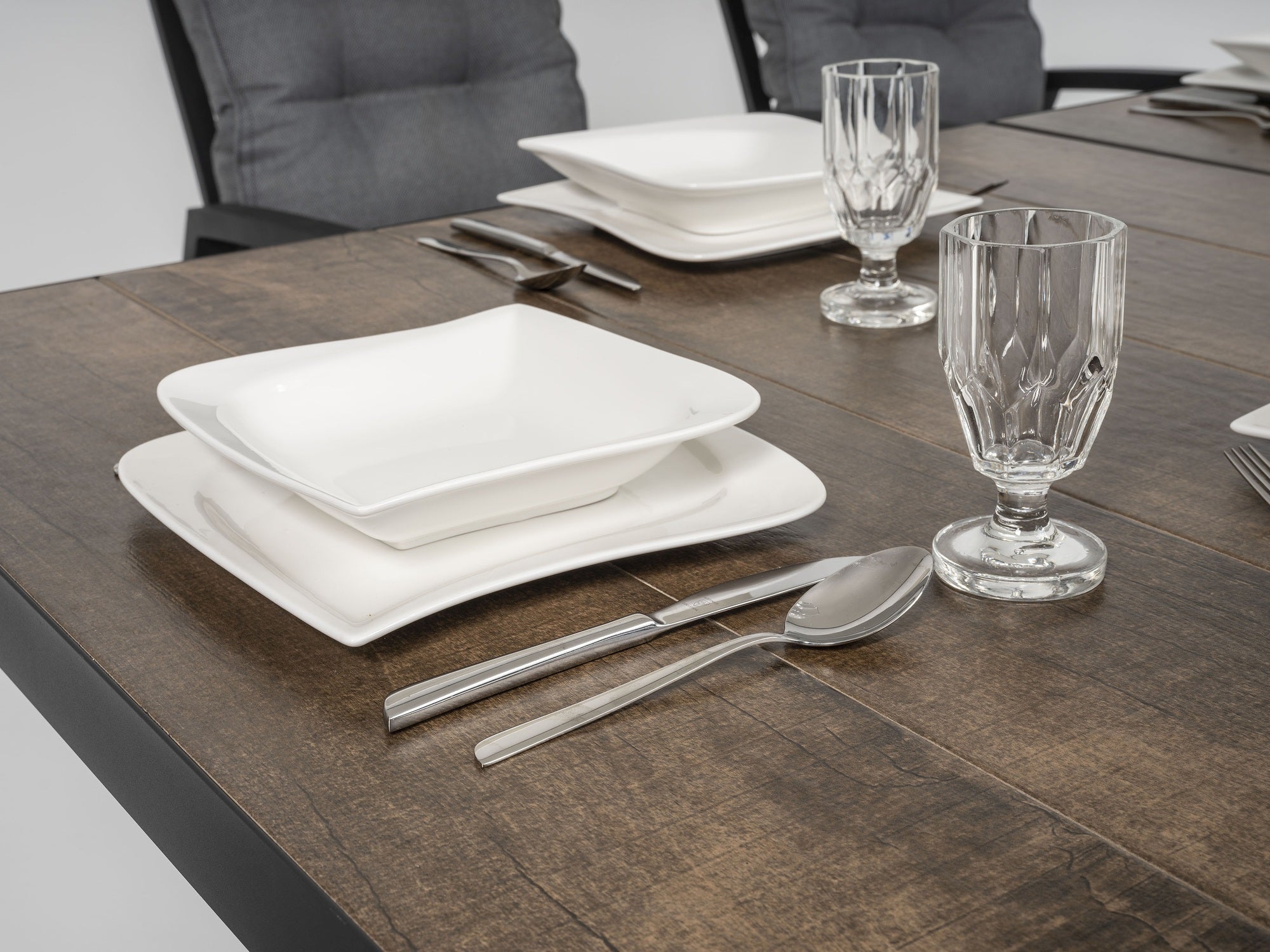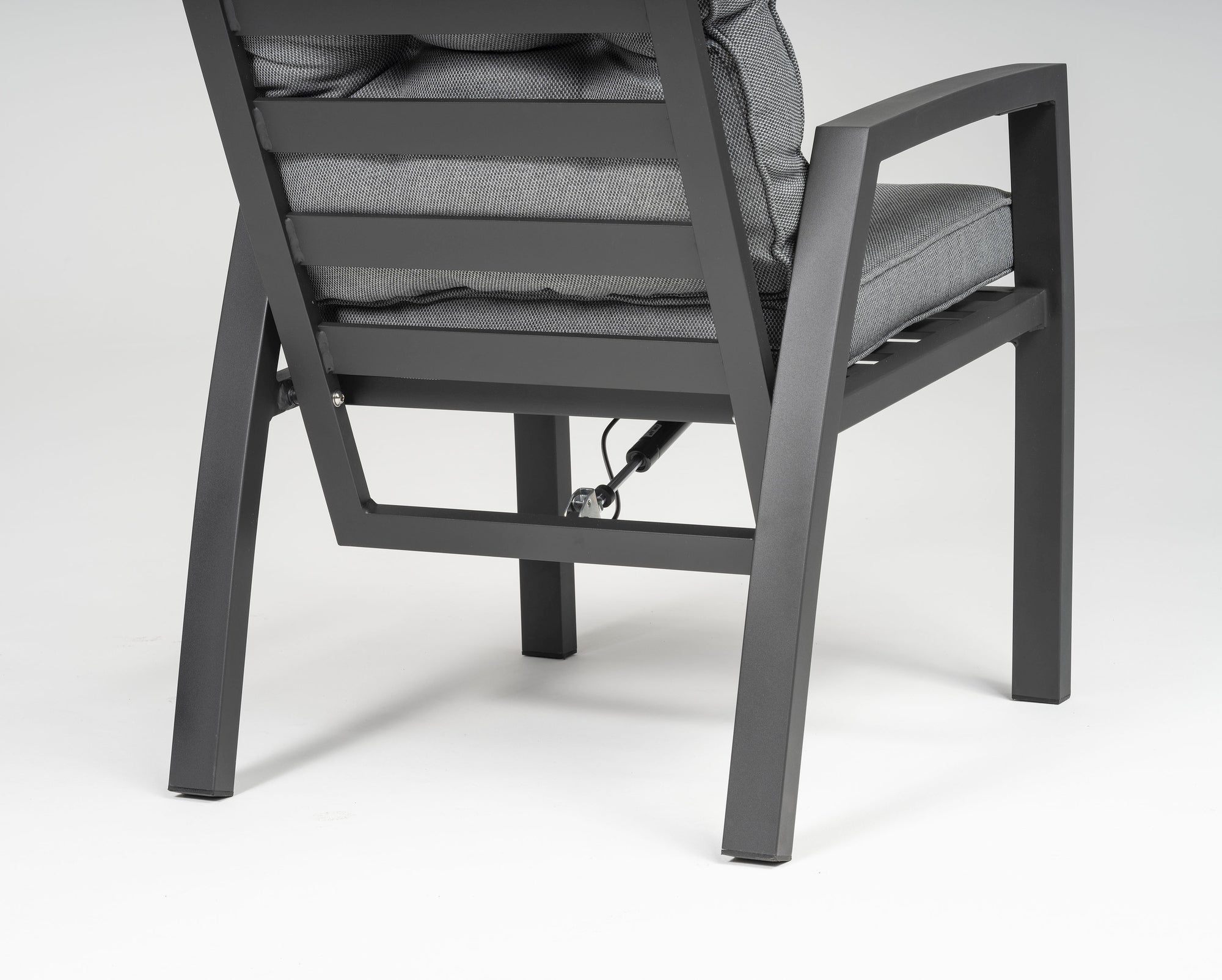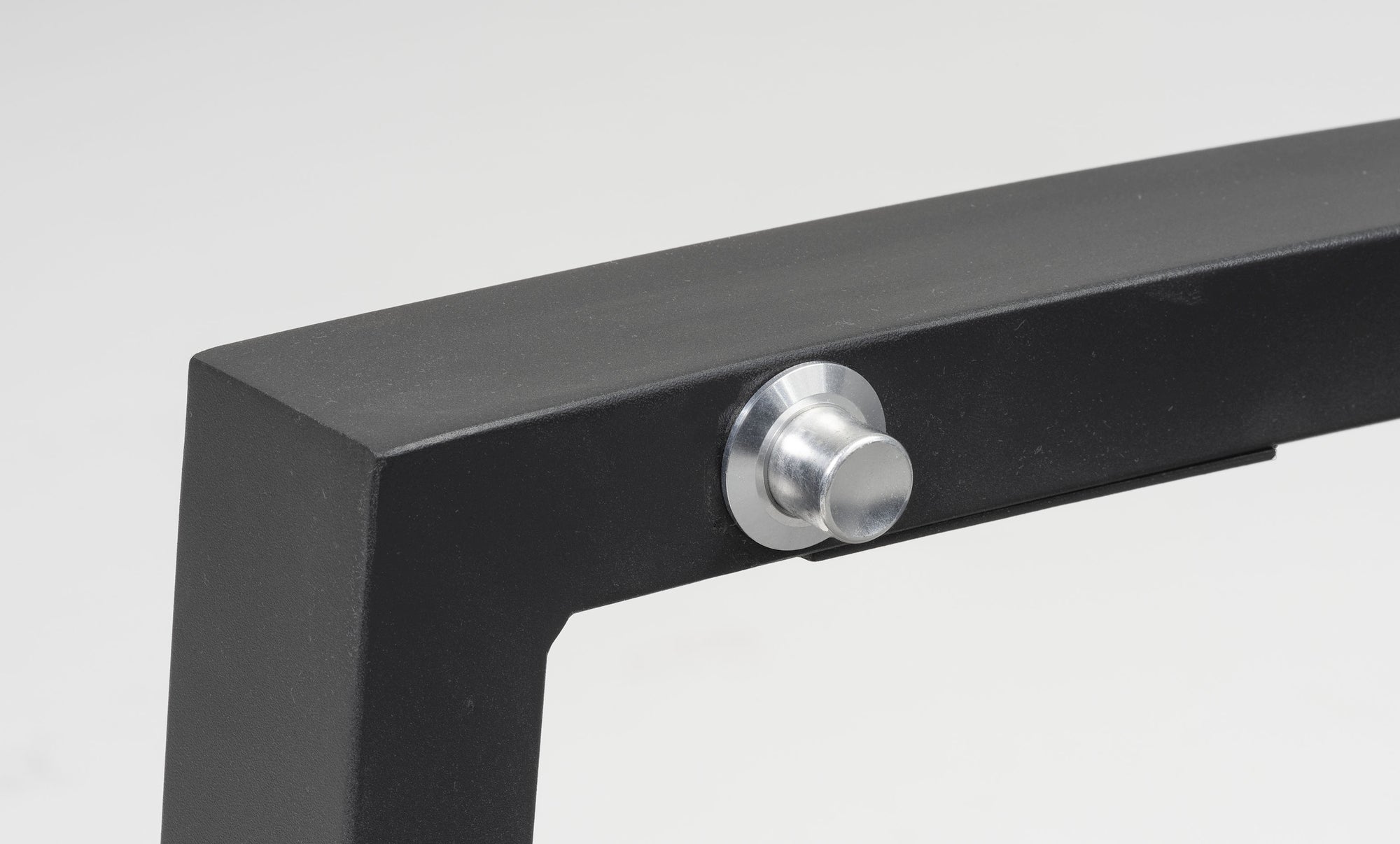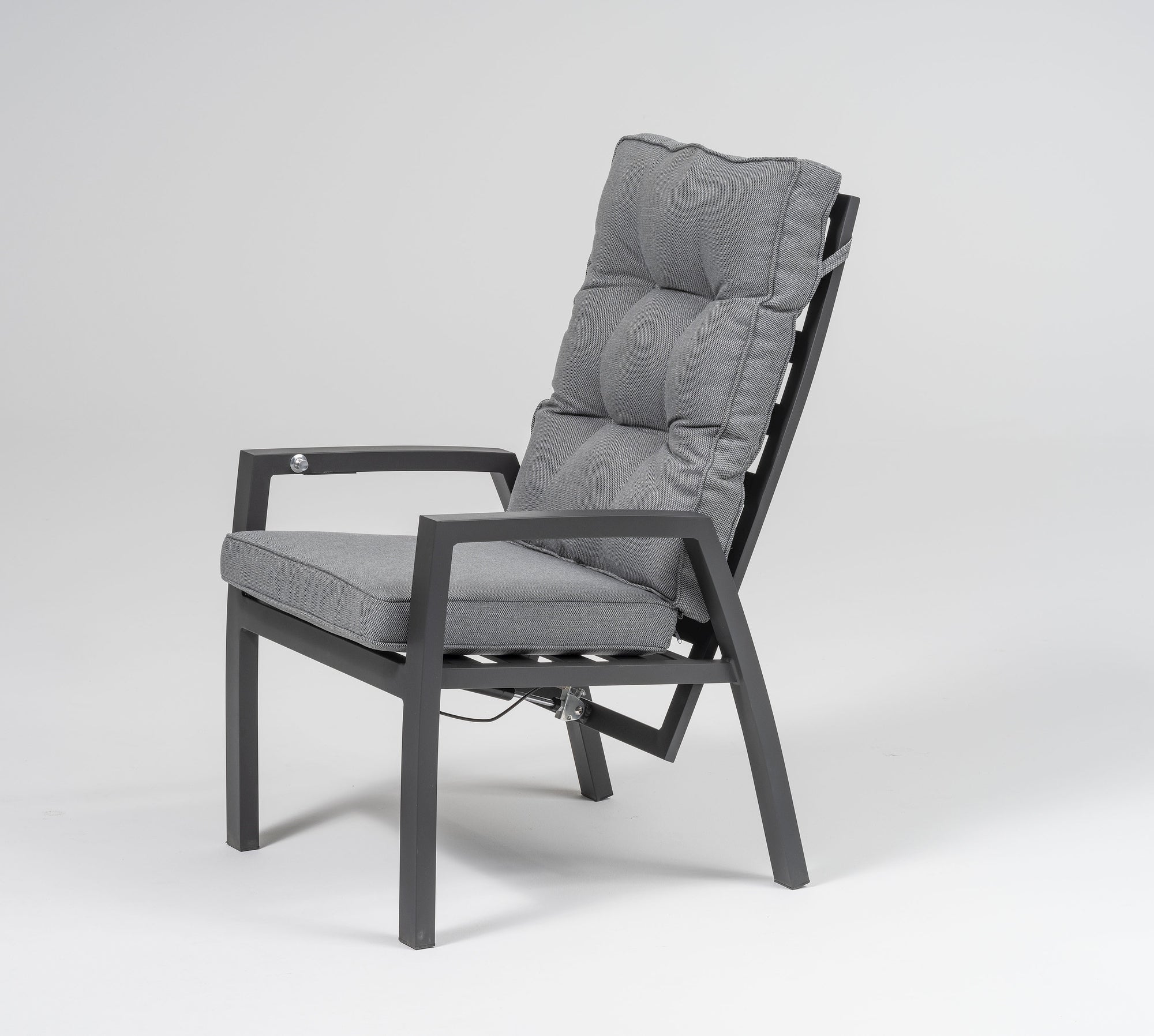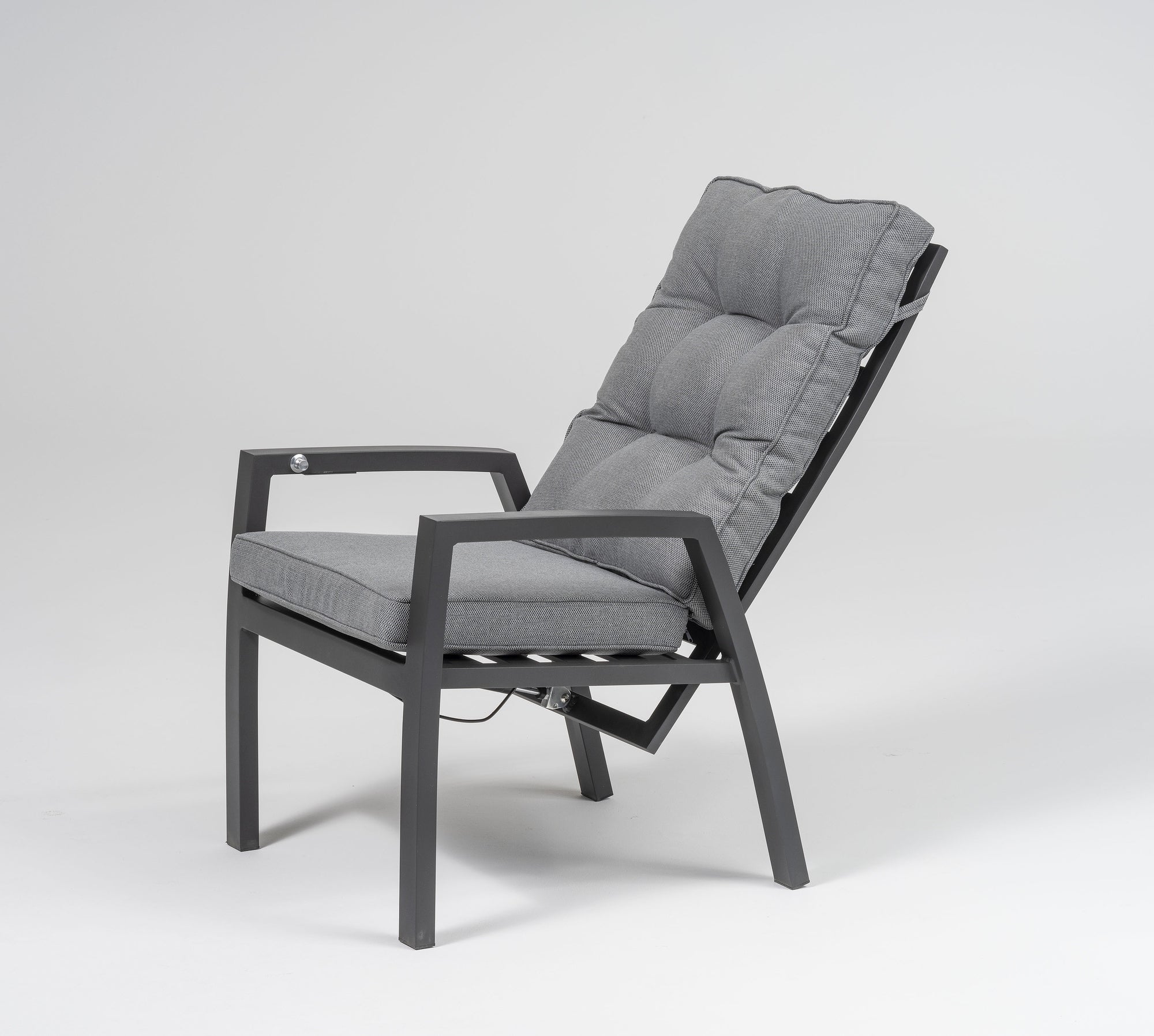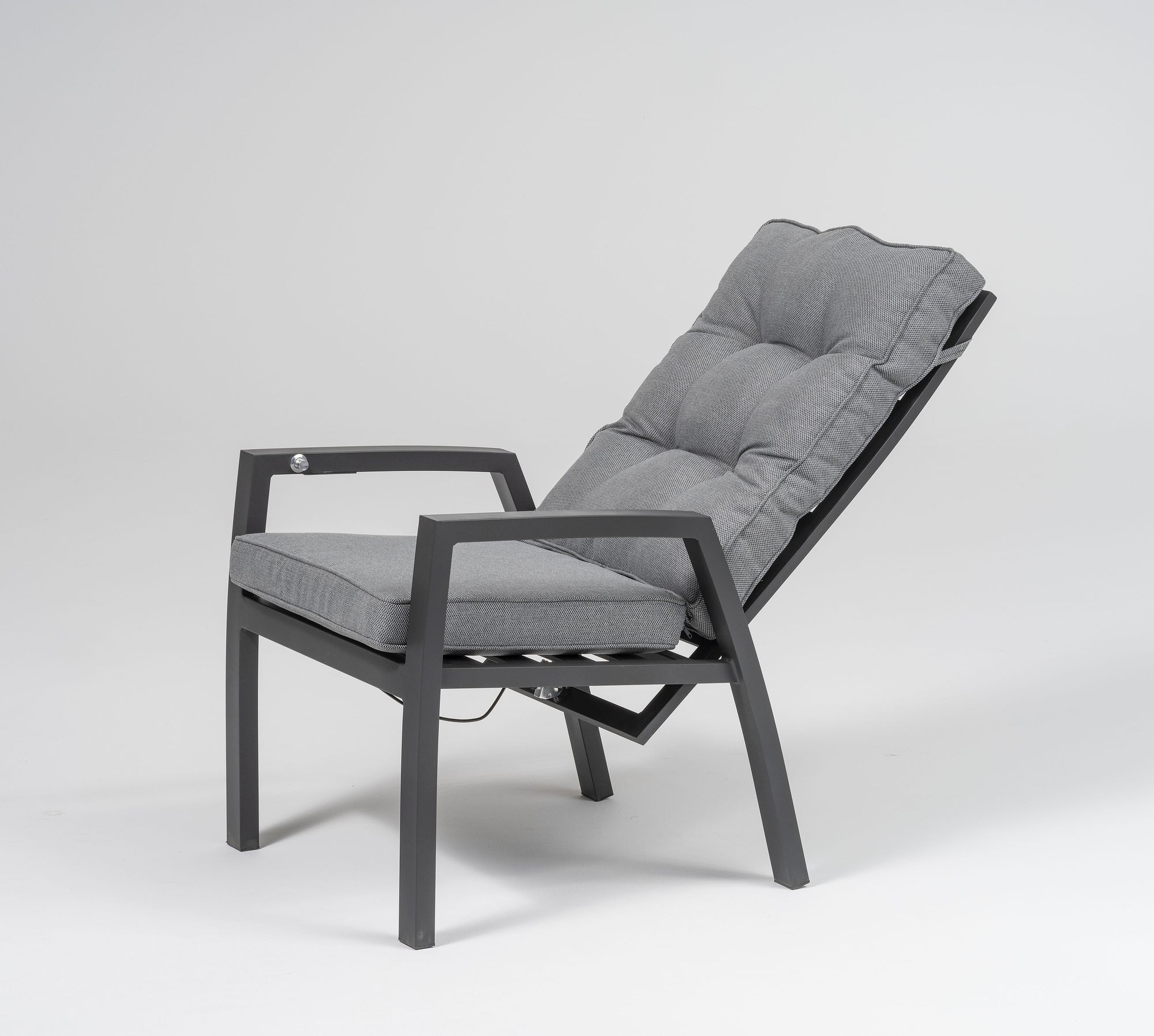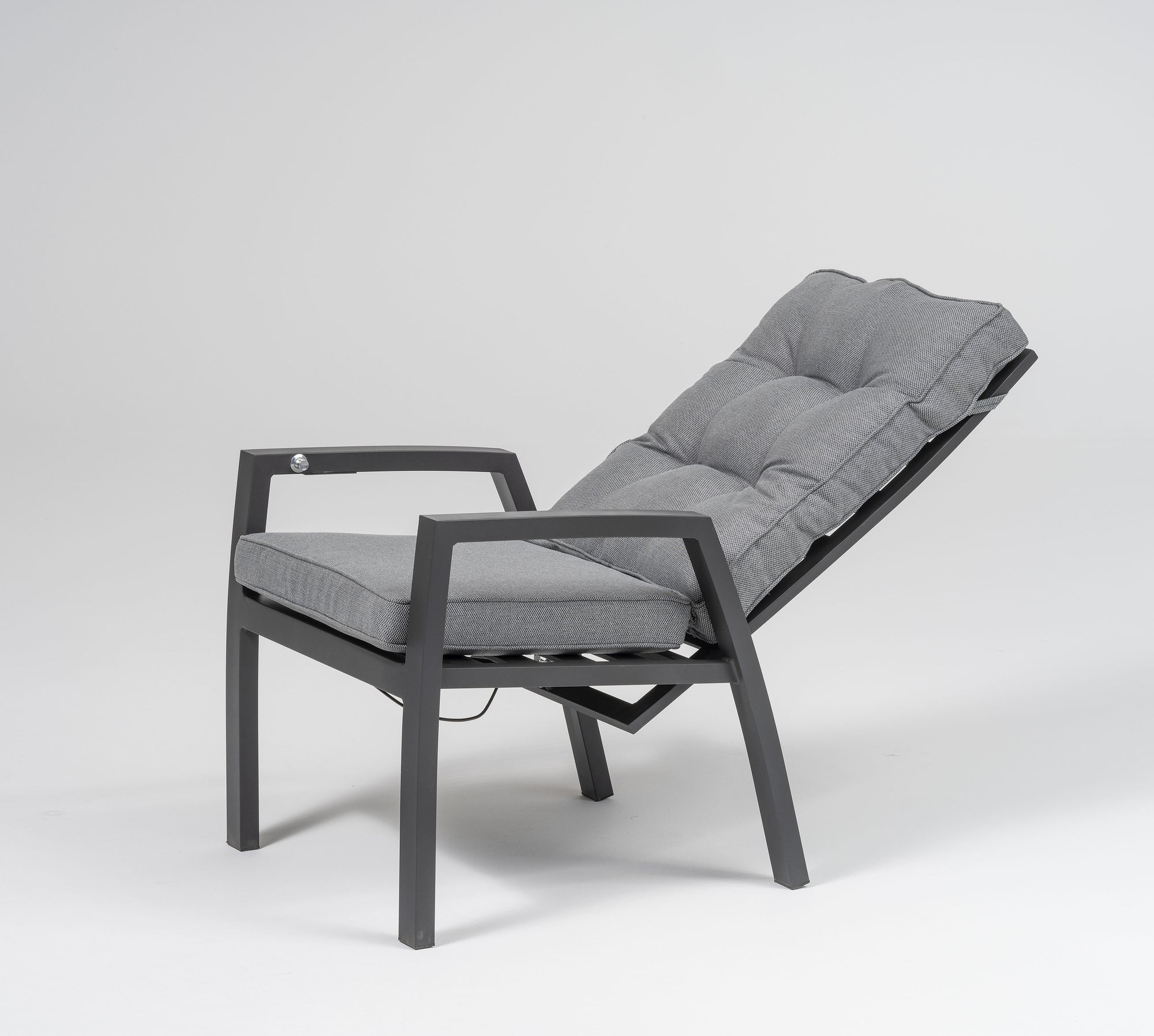 Ivory - table group
---
Die Eckbankgruppe Ivory ist die perfekte Kombination aus einem komfortablen Gartenesstisch und einer bequemen Loungegruppe.
Die eleganten Metallquerstreben der Lounge und des Stuhles im Rückenbereich aus grau beschichtetem Aluminium sind modern und zeitlos. Sie versprühen in ihrem Garten ein griechisches Flair.
Die Tischplatte besteht aus Keramik-Latten in Holzdekor. Sie trotzen jedem Wind und jedem Wetter und erweisen sich als sehr robust gegenüber Beschädigungen und Kratzer.
Bei Bedarf lässt sich der Tisch durch eine mittlere Tischplatte erweitern. Diese lässt sich unsichtbar unter den beiden Haupttischplatten verstauen. Bei Bedarf zieht man die beiden Haupttischplatten auseinander und legt die Zwischentischplatte frei. Die Armstühle sind ausgestattet mit sehr weichen Sitz- und Rückenkissen. Die Rückenlehen beinhaltet eine eingezogene Kreuzsteppung und verleiht der Sitzgruppe das gewisse Etwas.
Nicht unwesentlich zu erwähnen: Die Rückenlehne der Armstühle lässt sicht mittels Gasfeder ganz einfach stufenweise neigen. Ein Knopfdruck an den Armstützen und bisschen Kraft nach hinten, und Sie wechseln von der Sitz- in die Ausruhposition.
So steht einem langen Grillabend mit anschließendem Nickerchen nichts mehr im Weg!
6 armchairs with cushions 1 dining table
Aluminum square tube anthracite powder-coated
Seat and back cushions with gray fabric, backrest with drawn-in cross-quilting
Ceramic slats in brown wood decor
The backrest of the armchairs can be gradually tilted using a gas spring. The button for this is integrated in the armrest. Dining table can be extended using a syncron extension: you pull on one side of the table top and the opposite side opens synchronously. Space is gained in the middle for an extension plate, which also rises automatically.
Armchairs: width 62 cm depth 78 cm seat height 42 cm total height 105 cm dining table: length 200 cm extendable to 260 cm depth 100 cm height 77 cm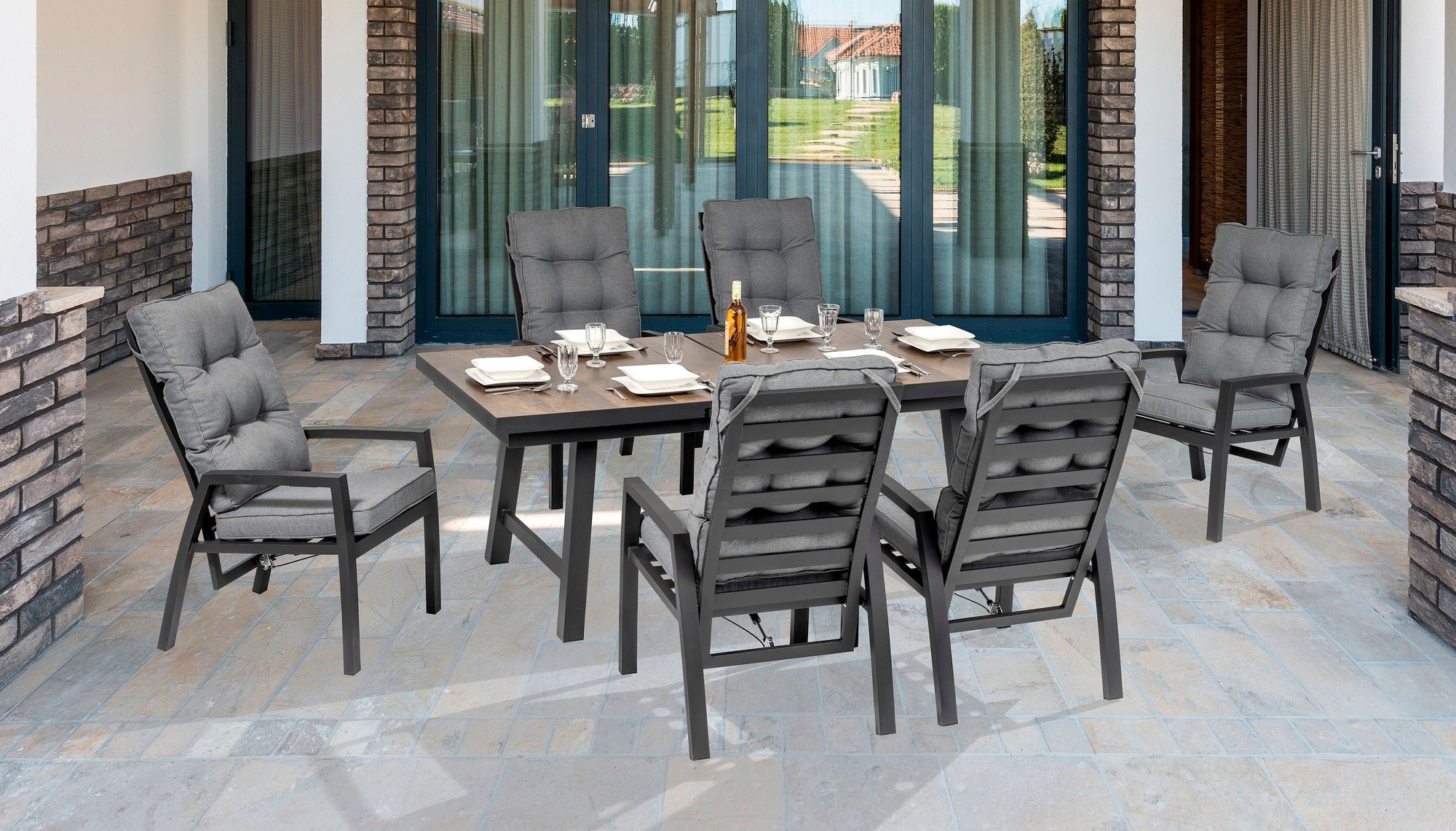 You might also like these models