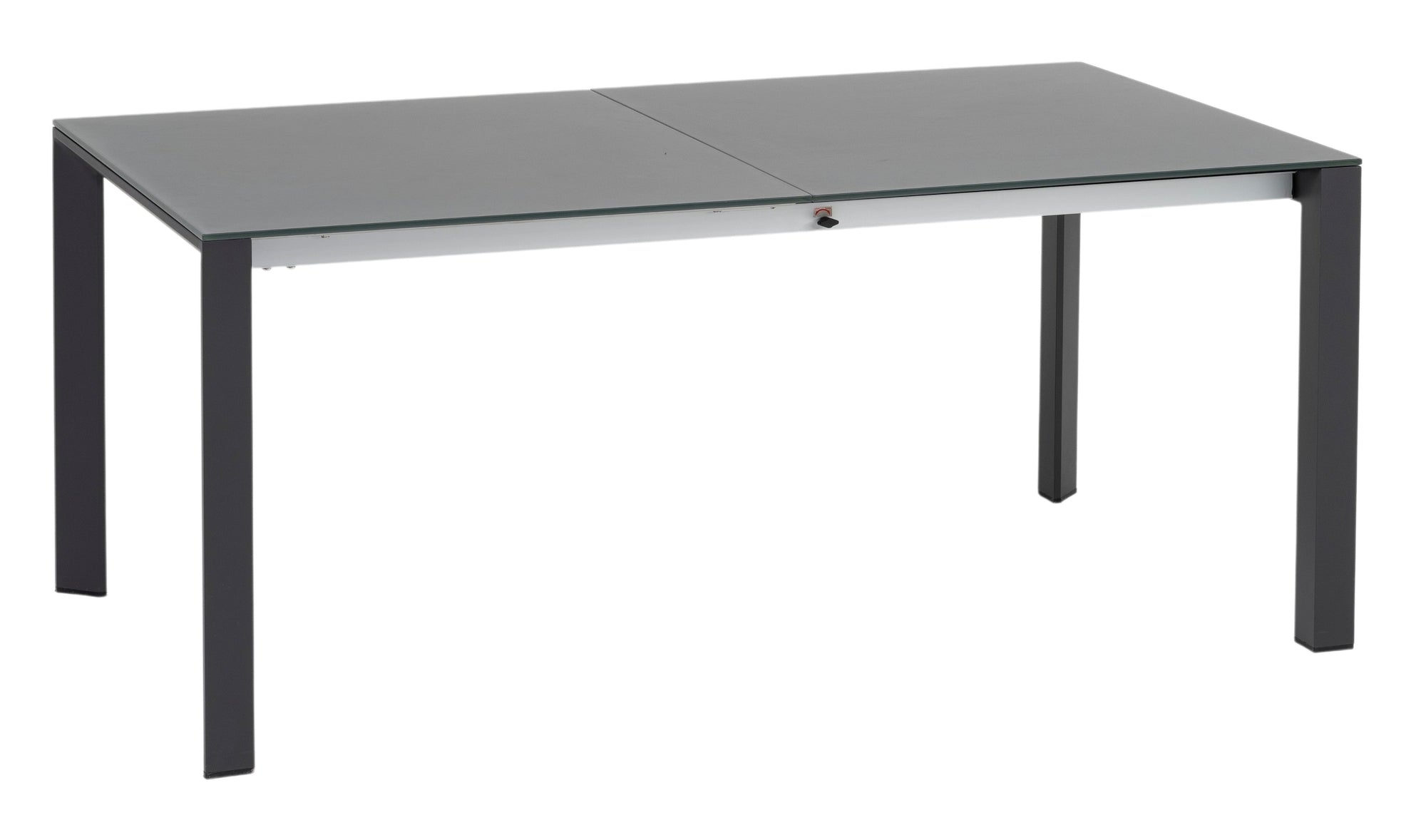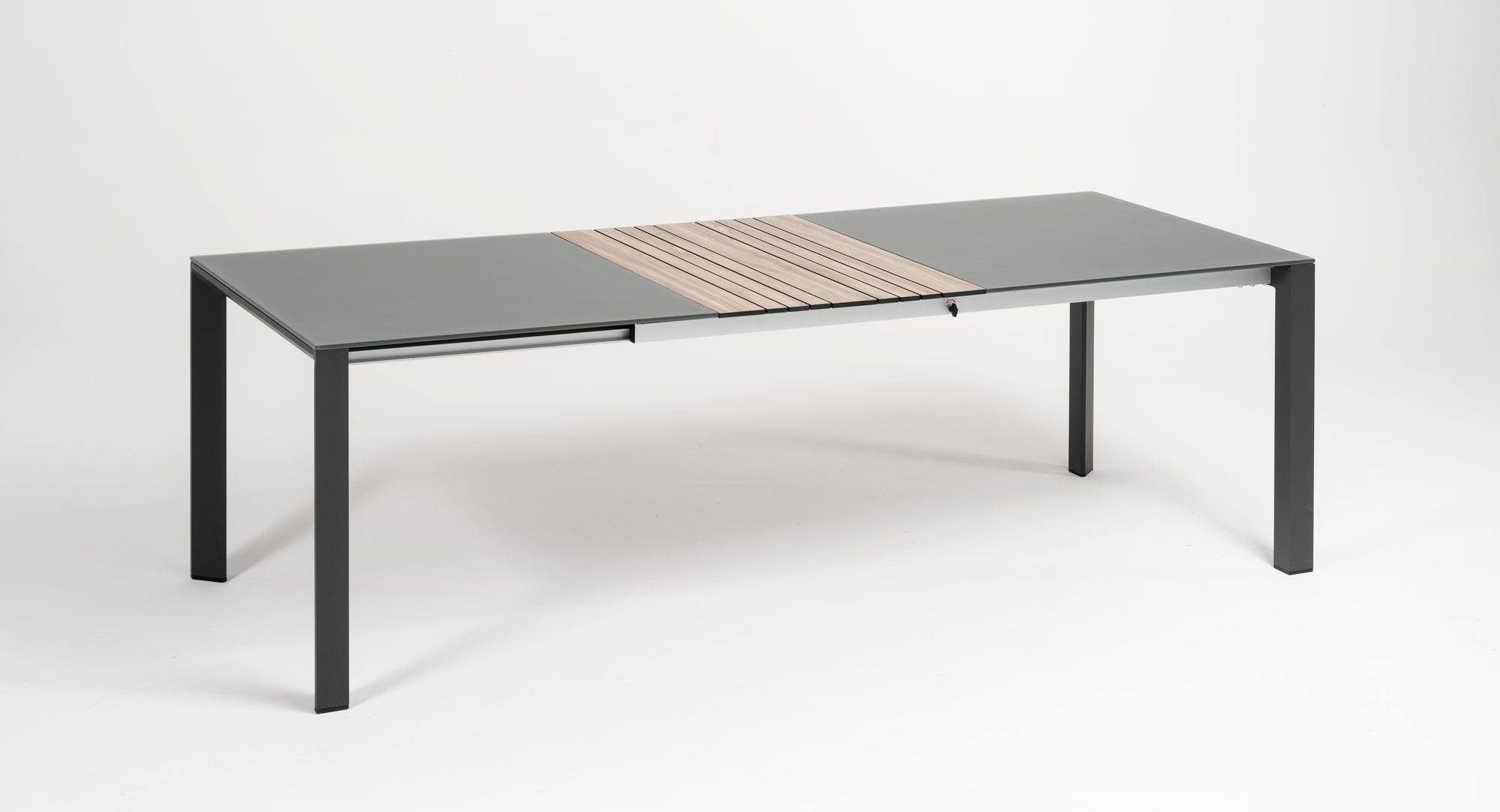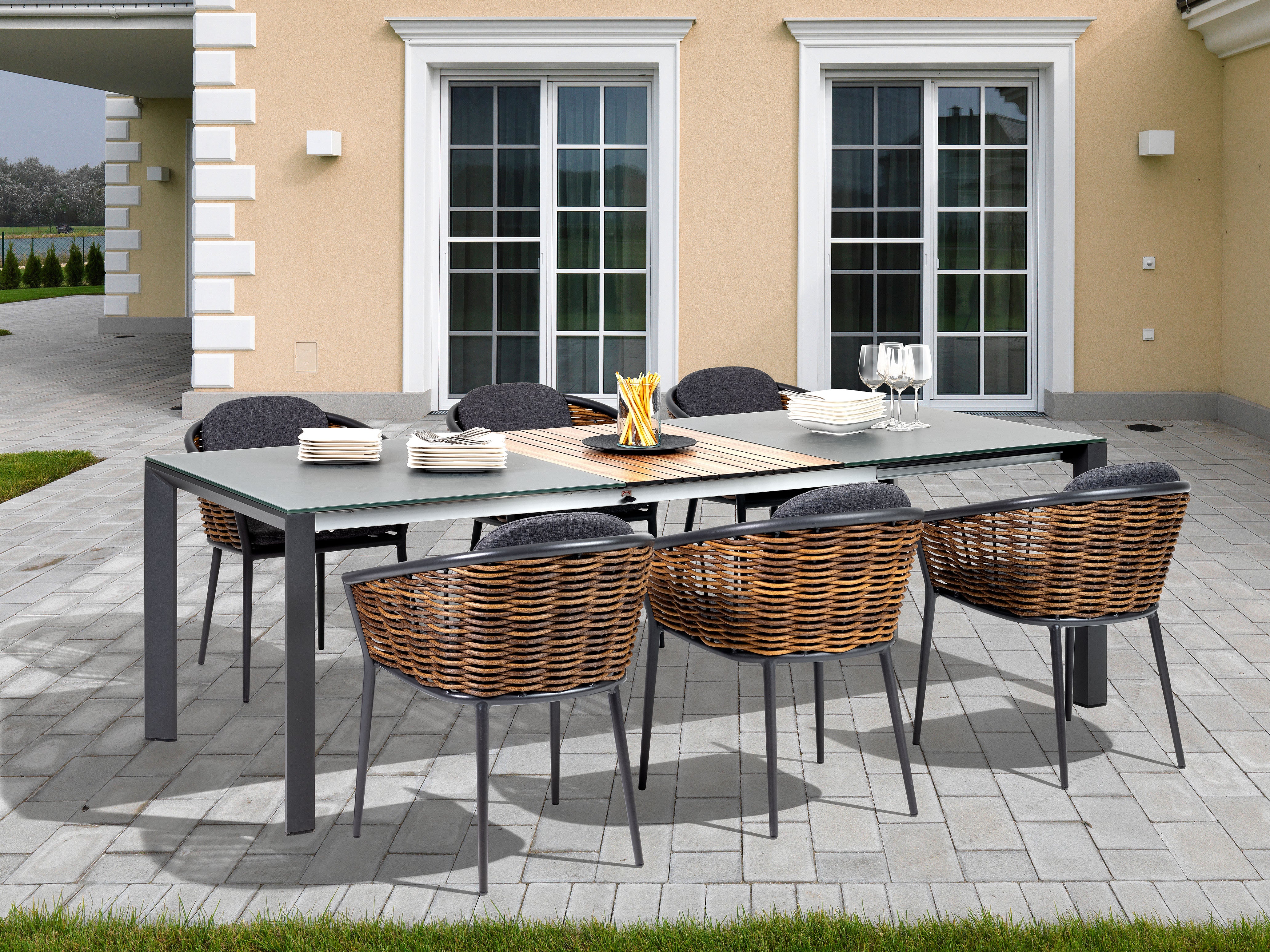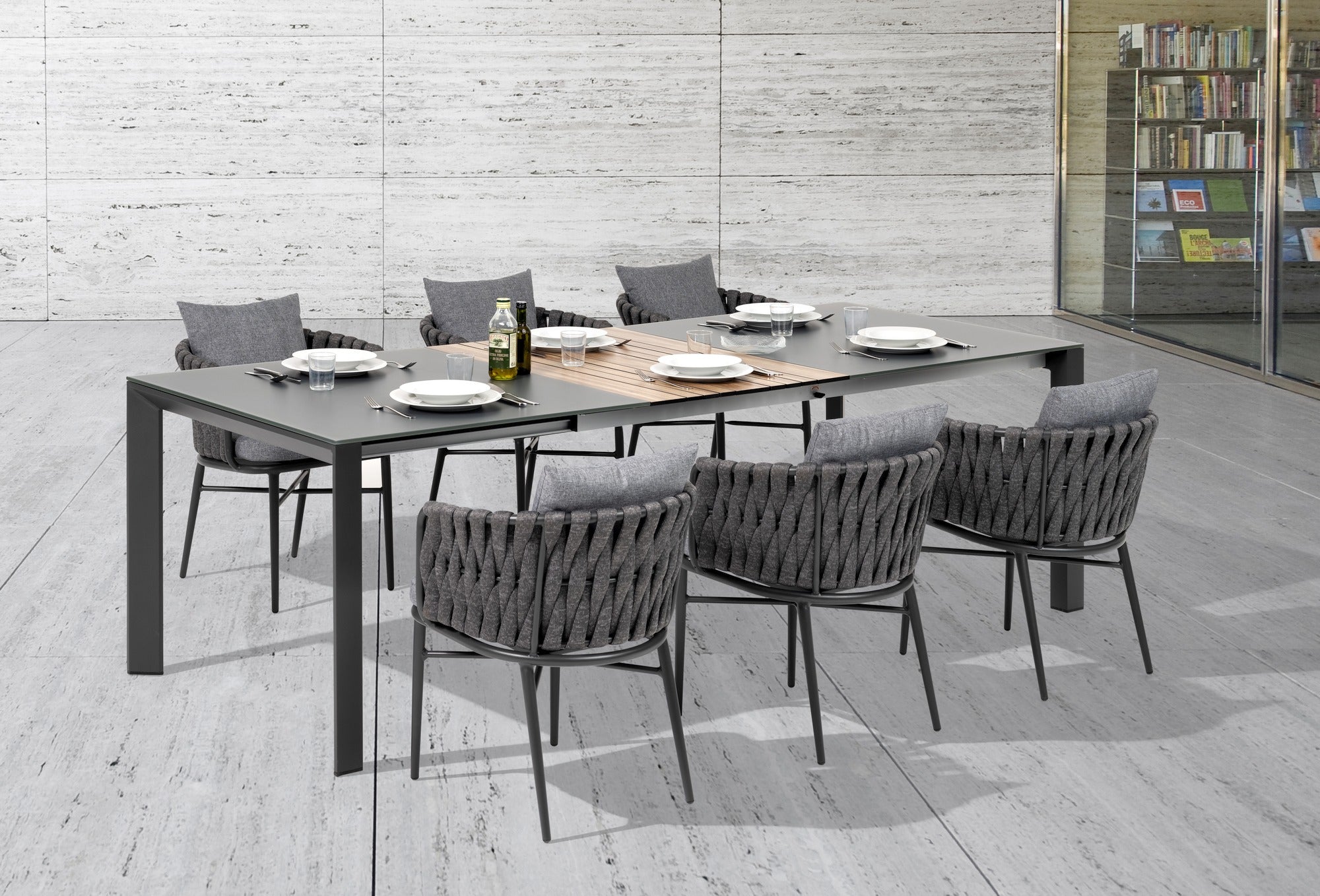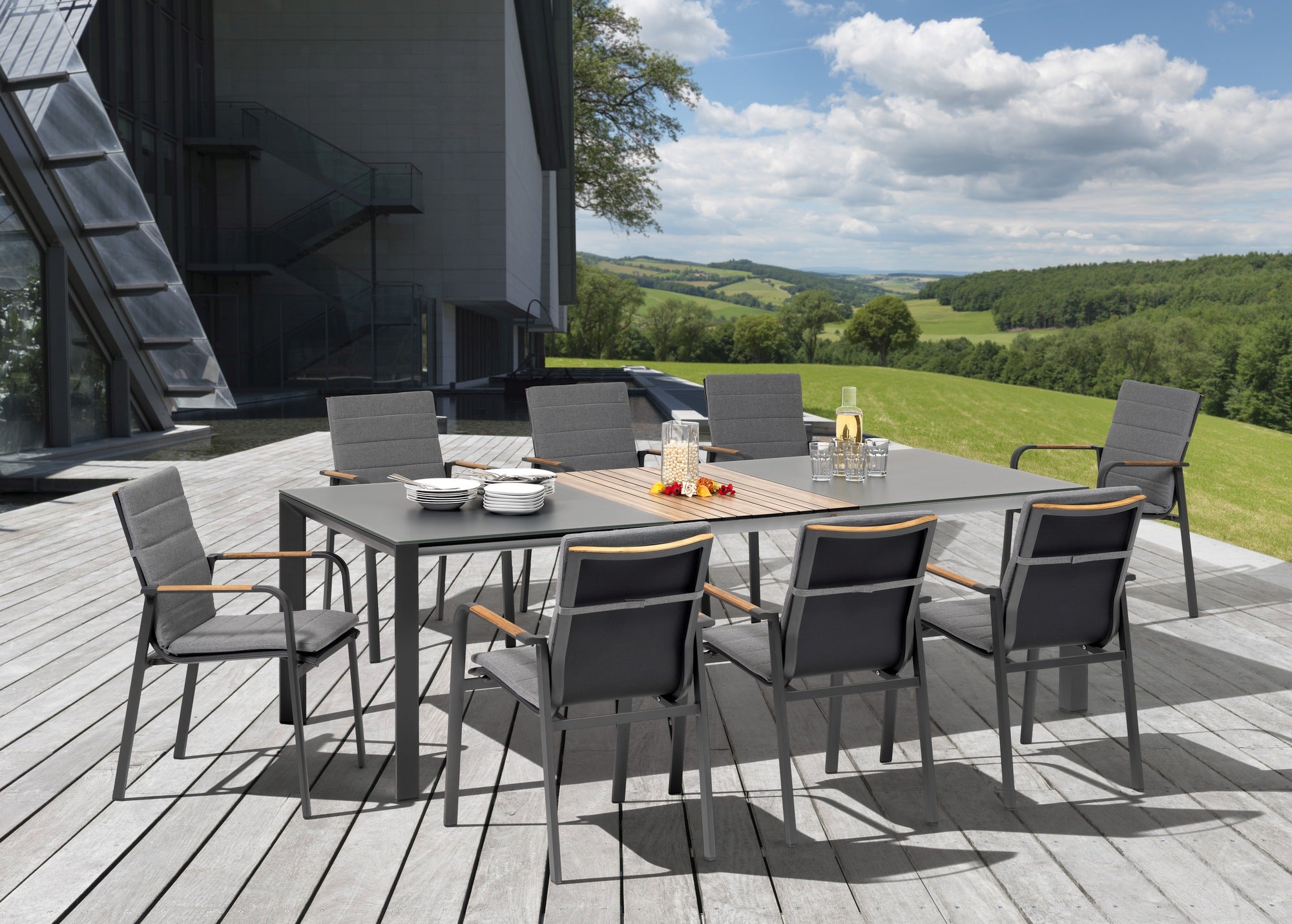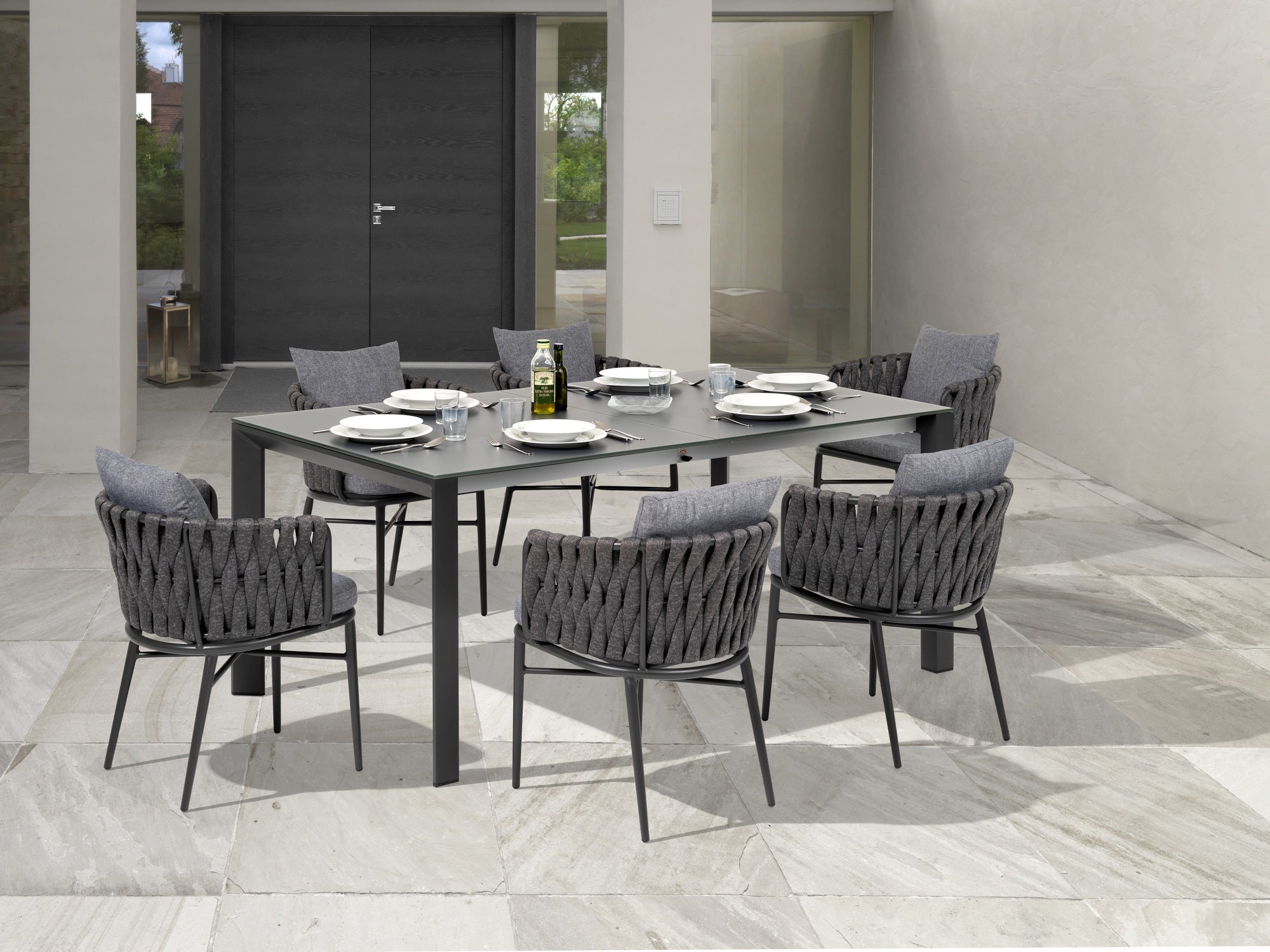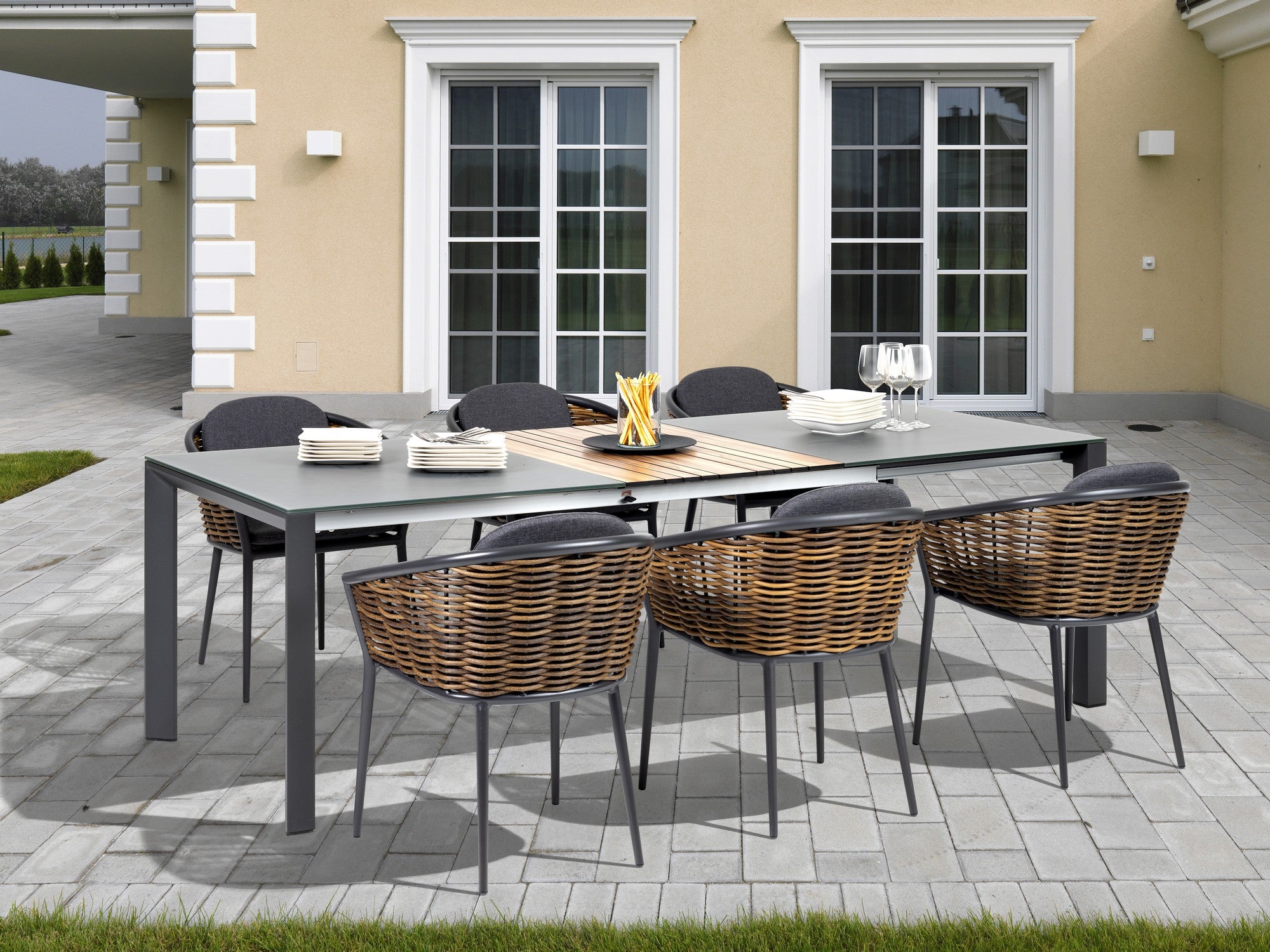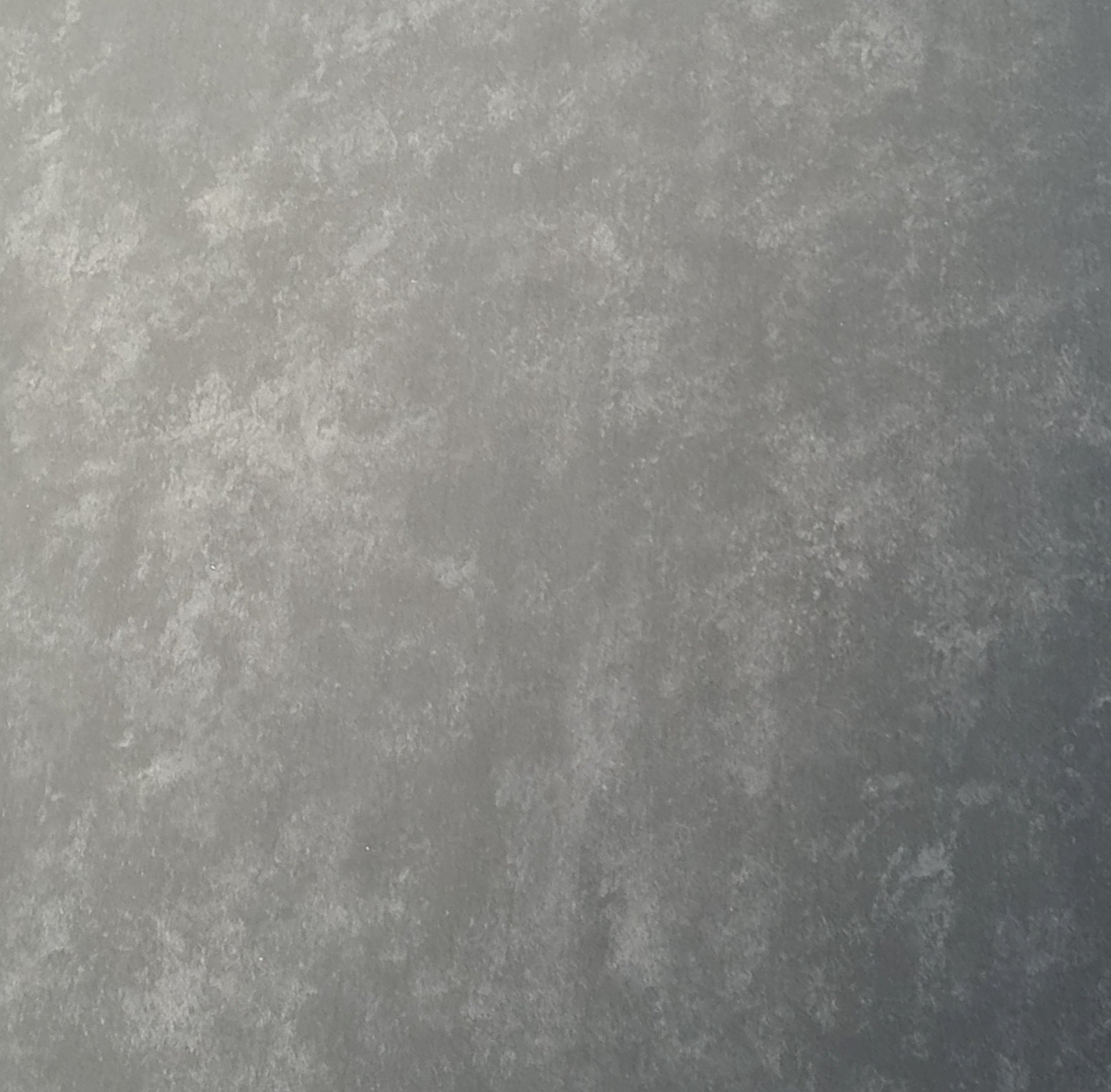 Hazel dining table
---
Genügend Platz für die eigene Familie oder einigen Gästen bietet der Gartentisch Hazel durch die Verlängerungsplatte im Latten Teakholz-Dekor.
Die Haupttischplatte besteht aus einem anthrazitfarbenen und matt beschichteten Sicherheitsglas, welches sehr robust gegenüber Stößen und Witterungseinflüsse ist.
Die Tischbeine bestehen aus Aluminium-Vierkantrohren, welches den modernen Stil des Tisches stilvoll abrunden.
Aluminum square tube anthracite powder-coated
Safety glass coated in anthracite matt, extension plate made of HPL (plastic) slats in teak decor
Can be extended using a pull-out backdrop: the table top is pushed open on the left and right. This creates space for the extension plate in the middle. This can easily be stored inside the table and then removed and hung up manually when required.
Length 180 cm extendable to 246 cm depth 100 cm height 74 cm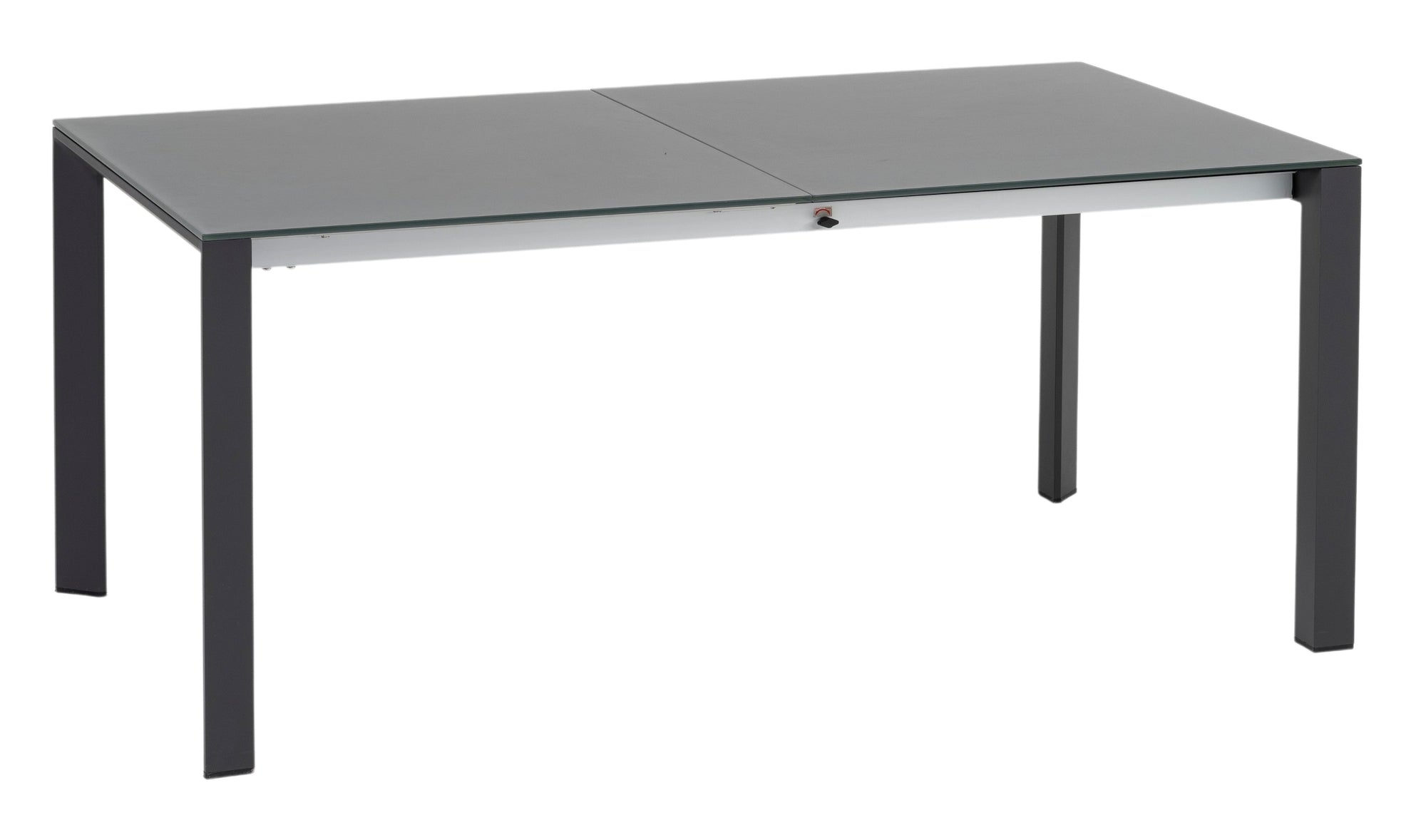 You might also like these models